Looking for

Moose Blood

outside the UK?




Check out one of our international sites.

Take me there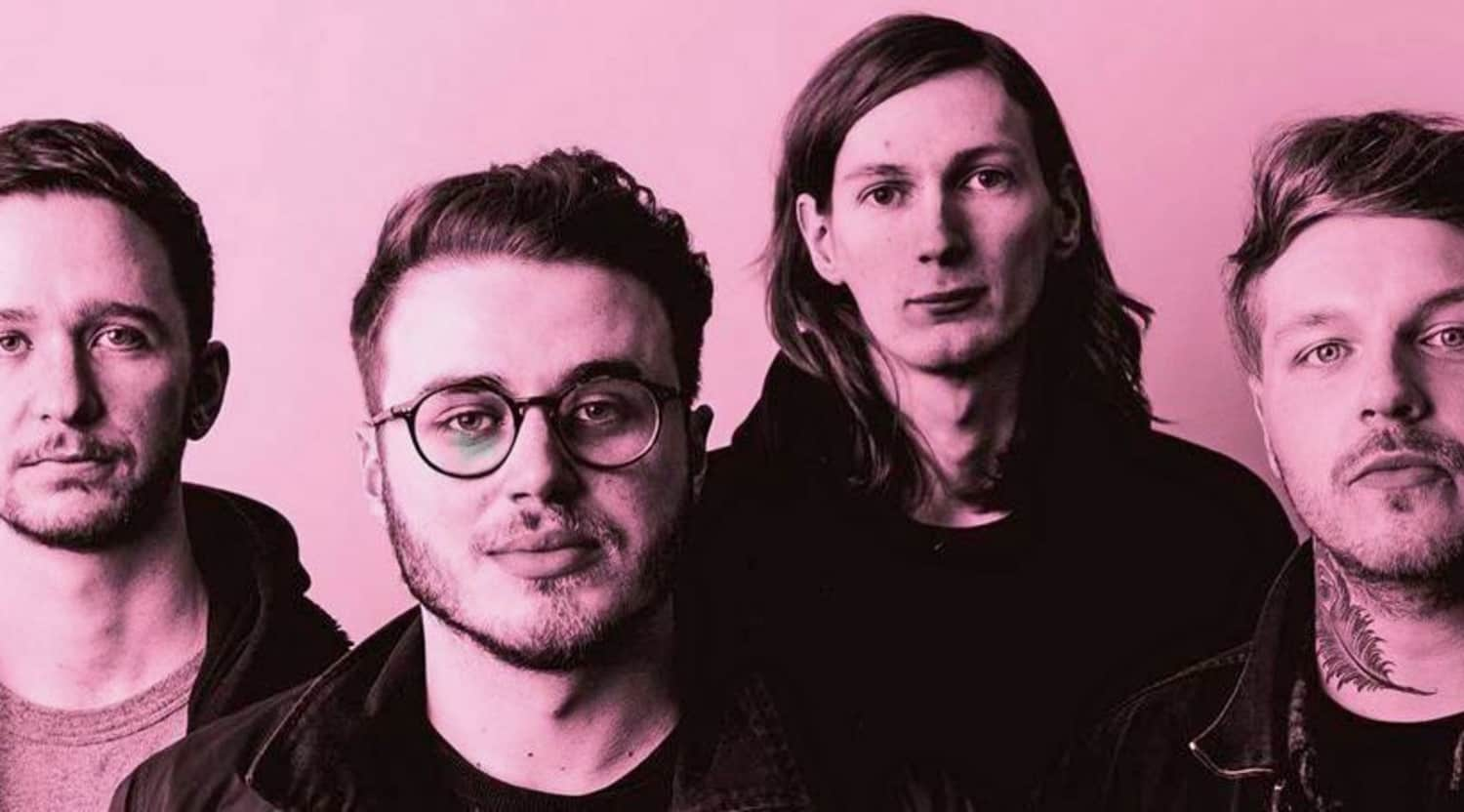 Rovi
Moose Blood Tickets
Moose Blood Tickets
"I literally don't know where 'the emo revival' or the resurgence of grunge has come from", Moose Blood's Mark Osbourne says. He may want to look in a mirror, because his band can't have helped but make emo popular again. With their emotionally raw lyrics, infectious melodies, and rowdy rhythms, Moose Blood is showing that a genre once thought dead is still very much alive.
Schedule
As a Canterbury-based band, it's natural that Moose Blood would heavily tour the U.K., performing shows in London, Swansea, Coventry and Carlisle. The band also plays Europe, frequently stopping in cities including Antwerp, Stuttgart, Stockholm, Berlin, Vienna and Hamburg. Festival appearances have included Vans Warped, Takedown, Reading, Leeds, and the Slam Dunk Festival, where Moose Blood headlined.
Trivia
Many of Moose Blood's musical influences are exactly what you'd expect from an emo act. The quartet claims as heroes Jimmy Eat World, Brand New and Taking Back Sunday. But the group also enjoys alt-rockers Deftones, rap group Cypress Hill, hardcore-punk act Code Orange, grunge gods Nirvana and popster Avril Lavigne. When asked who he would book as headliners at a festival of his own making, Mark Osborne created a roster that was all hard rock: "Slipknot, Korn, and Limp Bizkit". And while many musical acts like to play up rock 'n' roll's hedonistic side, Moose Blood keeps everything focused on the music. "Erm, we're pretty boring actually, so we don't really do too much", Eddy Brewerton explains. "We like in being in bed early".
Band
Formed in 2012, Moose Blood started out as a bedroom band with a joke name. "Me and [lead guitarist Mark Osborne] were mucking about at work and we just said it and it just stuck", singer and rhythm guitarist Eddy Brewerton says. But the band didn't stay a joke for long. Bassist Kyle Todd and drummer Glenn Harvey round out an act with surprising sonic range. Sometimes, Moose Blood can sound (in the words of Osbourne) "like listening to Barry White, while drinking jäger, with a girl" - all soulful introspection, mellow strumming, and muted rhythms. Other times, though, the four guys can kick the volume up to 11; in those tunes, you remember that emo grew out of the punk scene. Blazing, dissonant guitar riffs get propelled by an insistent kick drum and frenetic bass work. Above it all, Brewerton sings as though his soul was on fire. No matter the style, Moose Blood always keeps one thing from and centre in its music: passion.
Breakthrough
Like so many bands, Moose Blood came from humble beginnings. Brewerton and Osbourne met at work, bonding over the singer's self-produced tunes. The quality in those homegrown songs also drew the attention of Harvey, which led to the production of the Moving Home EP, an effort that Absolute Punk called "just fun music". But it was the release of the Boston // Orlando EP and its clever namedropping of soundalike rockers Brand New's album Deja Entendu that really got Moose Blood noticed.
Hit Albums
Moose Blood's debut LP album, I'll Keep You in Mind, From Time to Time, continued to capitalise on the band's early success. Not only did it garner mainstream radio air time and plays on BBC Radio 1, it also reached No. 45 on Billboard's Heatseekers chart. Such momentum caused the U.K. rock magazine Kerrang! to nominate the band as "Best British Newcomer".
Show Experience
Fans holding Moose Blood tickets can certainly expect a raucous rock show that includes crowd surfing and headbanging. But the band also has a sensitive side. Brewerton sings as though his heart were breaking onstage, and Osbourne and Todd display all the introspection of classic shoegazer rock. Still, the energy never flags, and every show is an amped, engaged experience.
Back to Top
Epic events and incredible deals straight to your inbox.