Looking for Dillon Francis outside the UK?
Check out one of our international sites.
Take me there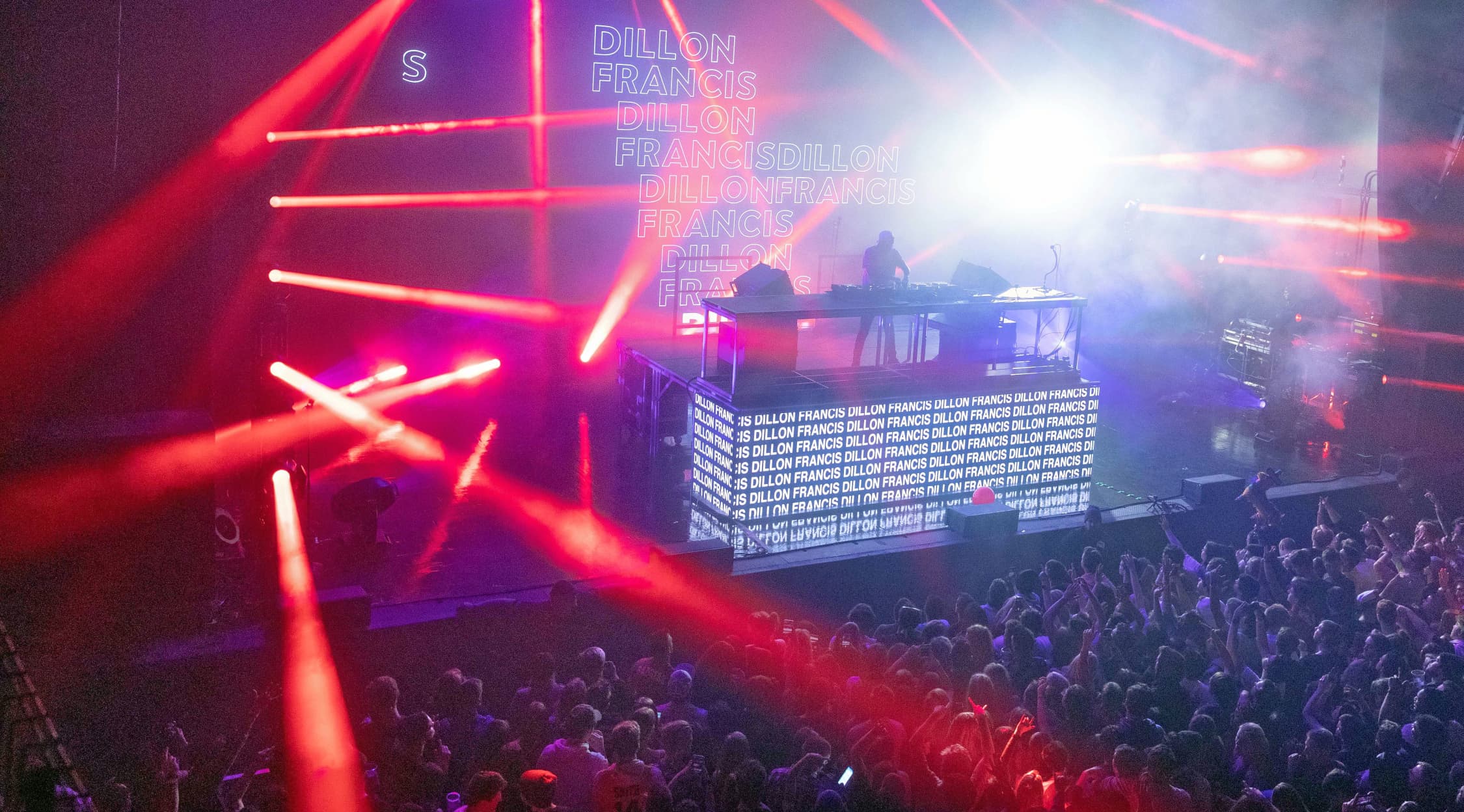 Zuma Press
Dillon Francis Tickets
Dillon Francis - Money Sucks, Friends Rule!
The subject of endless hype and attention, this American DJ is a real crowd-pleaser with a colossal following of disciples across the globe. Rising to prominence in 2013, his 'living-meme goofiness' has captured the attention of EDM fans and he has been celebrated as one of MTV Clubland's Artists to Watch.
Known to his colossal fan base as the 'Moombahton Man' for purveying the genre-bending branch of house music, this eclectic artist has recently dropped his debut album Money Sucks, Friends Rule. The record has cemented his status as the biggest idiot dance party animal in the world, so why not groove to his kooky catalogue when you purchase Dillon Francis tickets now on StubHub UK.
Dillon Francis Biography - EDM Party Prince
This young luminary was born in LA in 1987, enduring a strict and educational upbringing devoid of any creativity. Perhaps that's why he gravitated to music, becoming obsessed with electronic dance music as a teenager. He started creating mixes in his bedroom, blending reggae sounds with dance beats and techno phonics for good measure.
In recent years, he has become the pioneer of the moombahton genre, fusing a range of styles together and collaborating with huge names such as Major Lazer. EP's such as Swashbuckler and Westside caught the attention of some of world-class clubland players including Diplo, who worked with him on the tracks that made him famous including 'Que Que'
Money Sucks, Friends Rule has become one of the biggest cult records of the year - his first full length effort after a string of EP's and singles. Tracks like 'Get Low' and 'I Can't Take It' are sure to become mainstays at club nights across the globe, so purchase your Dillon Francis tickets now on StubHub UK and party with him on one of his UK tour dates.
Similar Artists on Tour
Fancy partying with more electro luminaries after purchasing your Dillon Francis tickets? Check out the latest listings for EDM wizards like Alesso or Jaguar Skills now on StubHub UK.
Back to Top
Epic events and incredible deals straight to your inbox.