Looking for David Bisbal outside the UK?
Check out one of our international sites.
Take me there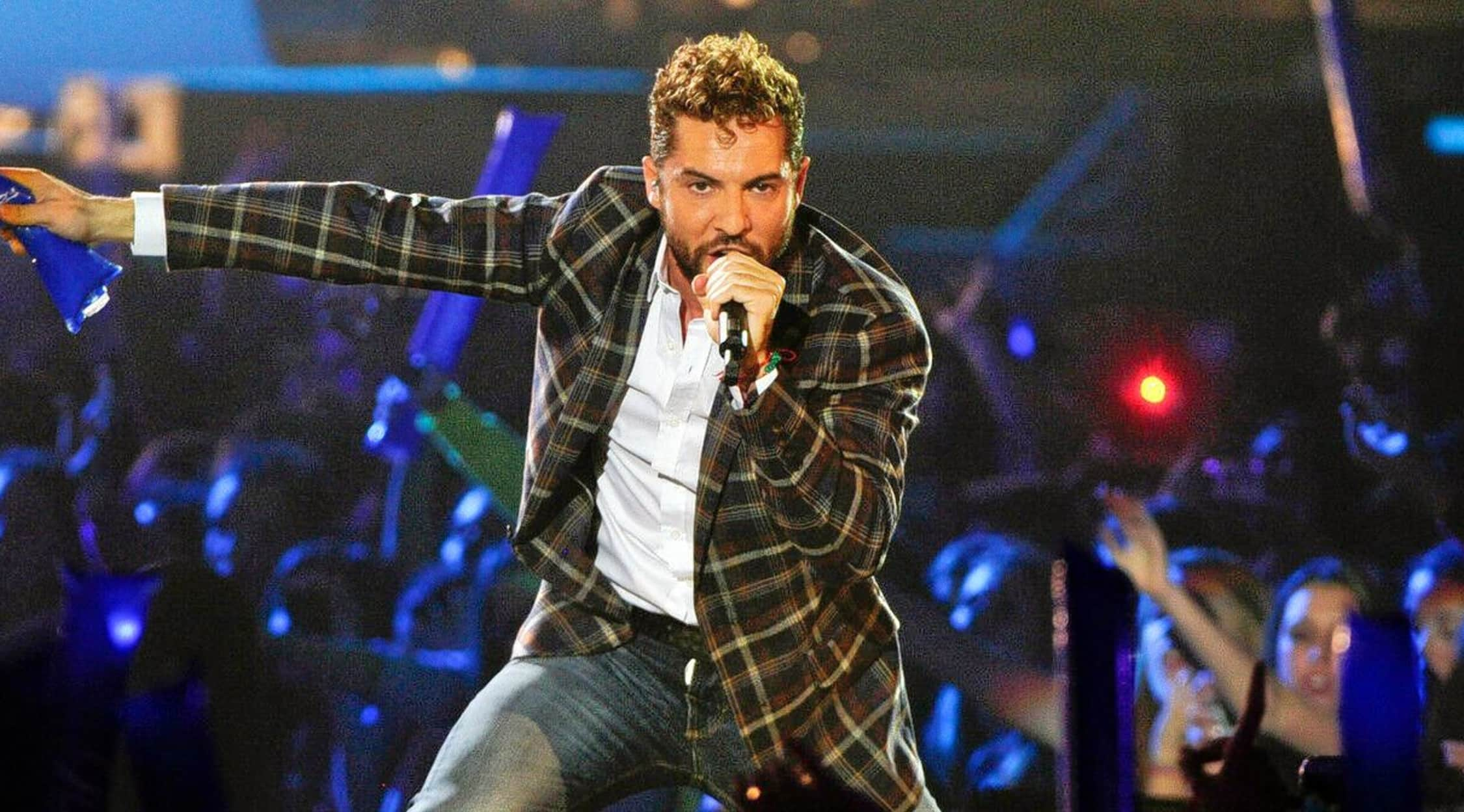 Alamy
David Bisbal Tickets
Meet David Bisbal, Spain's Latin pop sensation
You may not have heard much of David Bisbal over here in the UK, but he's an absolute superstar across the channel, one of the biggest Latin pop artists that Spain has produced in the modern era. He made his name on reality TV, and like so many others, went on to release a succession of successful pop albums. The difference with him is that he has earned an astonishing 69 platinum album certifications and sold over six million albums, with a few Latin Grammy Awards added in along the way. Hear his music live in concert and discover why he's so huge when you buy or sell David Bisbal tickets on StubHub.
A platinum-selling pop artist from the off
David Bisbal came second in one of the most popular reality TV shows in Spain, the interactive talent showcase, Operación Triunfo. Although he lost to Rosa López in the finals and again in the second phase of the show when the focus shifted to competing for the honour of representing Spain at the Eurovision Song Contest, the two went on to perform their country's entry together, with Bisbal contributing backing vocals. They didn't win, but their performance set them up as their nation's newest pop stars. Bisbal then struck out on a solo career and struck much more than gold with his very first release, "Corazón Latino", which he recorded in Miami, Florida. Released in 2002, it went platinum several times over in the Spanish pop charts and won a Latin Grammy Award. His second album, "Buleria" was even more successful in commercial terms, earning a diamond sales certification, and with his third, "Premonición", also attaining platinum status, his career as a top-tier Spanish pop superstar was forever cemented. His music is typical of the Latin pop genre, with infectious dance rhythms that will have you on your feet in no time after you've procured yourself some David Bisbal tickets.


Duets with Rihanna and Miley Cyrus
David Bisbal has become such a force in Spanish pop music that he's become an international icon in the broader pop world as well. So much so that when Miley Cyrus wanted to break through into the Spanish market with her 2010 single "When I Look At You", she opted to record a remix of the US version with Bisbal singing some of the lines. This was only a few years after he conquered South and Central America on his debut tour there, playing to sell-out audiences everywhere from Argentina and Brazil to Puerto Rico and Mexico. He'd also already recorded with Rihanna and Pixie Lott, singing in so-called "Spanglish" on both songs. He was also the artist chosen to record the Spanish-language version of the song for the 2010 world football competition. So you couldn't get a better representation of the very best of Spanish and Latin pop music than with David Bisbal tickets, which you can easily get on StubHub whenever he goes on tour.
Back to Top
Epic events and incredible deals straight to your inbox.