Looking for

Dance Gavin Dance

outside the UK?




Check out one of our international sites.

Take me there
Dance Gavin Dance tour venues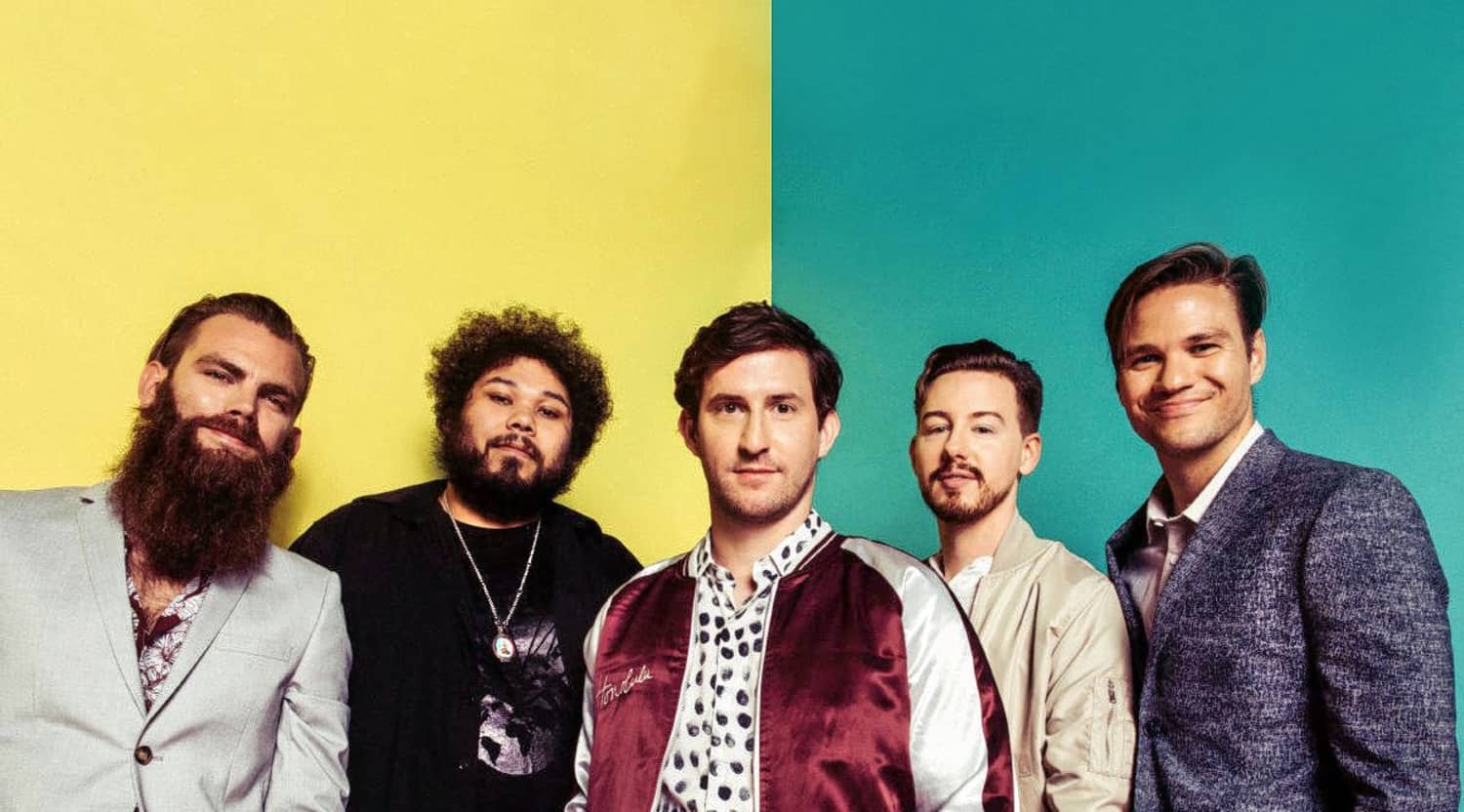 Rovi
Dance Gavin Dance Tickets
Dance Gavin Dance Tickets
While you might assume that Dance Gavin Dance makes dance music, that would be incorrect; the members formed a rock band in 2005 and are from Sacramento, Calif. In 2006, the band released its first EP, Whatever I Say is Royal Ocean, and were subsequently signed to Rise Records. It was not until its fifth studio album, Acceptance Speech, that Dance Gavin Dance had a record make it into the top 100, with it ranking at No. 42 on the Billboard Hot 200 chart. The group's sixth studio album, Instant Gratification, made it to No. 32. Fans love watching Dance Gavin Dance live, appreciating the searing vocals of Tilian Pearson and the amazingly fast fingers of guitarist Will Swan.
Defying Genres
Rock is a broad genre that includes hard rock, progressive rock, pop-rock, punk rock, and so many more sounds. When you mention the subcategories of rock, most people can conjure a band in their minds that embodies that category, such as Green Day and punk rock. Dance Gavin Dance likes to ignore being a category and push the rock and roll envelope on every record it releases. While the band has cited its influences as being Radiohead, Deftones, Explosions in the Sky, Glassjaw, and Earth, Wind & Fire, critics have described Dance Gavin Dance as math rock, post-hardcore, experimental rock, progressive rock, jazz fusion, screamo and emo. Dance Gavin Dance enjoys working outside of the normal rules for the rock genre.
Where can I buy Dance Gavin Dance tickets?
Get your tickets to be a part of a live Dance Gavin Dance concert at StubHub, the world's leading ticketing website. You can order your tickets from anywhere in the world with StubHub's mobile and desktop platforms.
How long is a normal Dance Gavin Dance concert?
Dance Gavin Dance normally performs for around an hour.
Where is Dance Gavin Dance touring?
Dance Gavin Dance has performed all over the world and has upcoming tour dates in Las Vegas. Find out when they will be playing at a venue near you at StubHub.
What does a Dance Gavin Dance setlist look like?
When you see Dance Gavin Dance live, you can expect the band to play songs such as "Son of Robot," "Suspended in This Disaster," "Summertime Gladness," "Chucky Vs. The Giant Tortoise," "Flossie Dickey Bounce," "Uneasy Hearts Weight the Most, "We Own the Night" and "Man of the Year." They usually perform one encore song, "Evaporate."
Who are the members of Dance Gavin Dance?
Dance Gavin Dance has had a lot of lineup changes through the years. In 2019, the lineup includes Jon Mess on unclean vocals, Matt Mingus on drums, Will Swan on lead guitar and keyboard, Tim Feerick on bass guitar, and Tilian Pearson on lead vocals and guitar. They also have touring members, including Andrew Wells on rhythm and lead guitar, Zachary Garren on rhythm guitar, Martin Bianchini on guitar, and Jessica Esposito on flute. Former members include Alvaro Alcala, Sean O'Sullivan, Jason Ellis, Kurt Travis, Jonny Craig, Eric Lodge and Josh Benton.
Where did the name Dance Gavin Dance come from?
Dance Gavin Dance's original lead singer, Jonny Craig, had wanted to name a band Dance Gavin Dance for some time. He was originally going to use the name for a band he had been in previously but ended up naming them Ghost Runner on Third instead. So, when he formed his new band, he took it as the chance to use Dance Gavin Dance as a name.
What other bands are similar to Dance Gavin Dance
If you like Dance Gavin Dance, go check out Hands Like Houses, Hail the Sun and A Lot Like Birds.
Back to Top
Epic events and incredible deals straight to your inbox.