Looking for Apocalyptica outside the UK?
Check out one of our international sites.
Take me there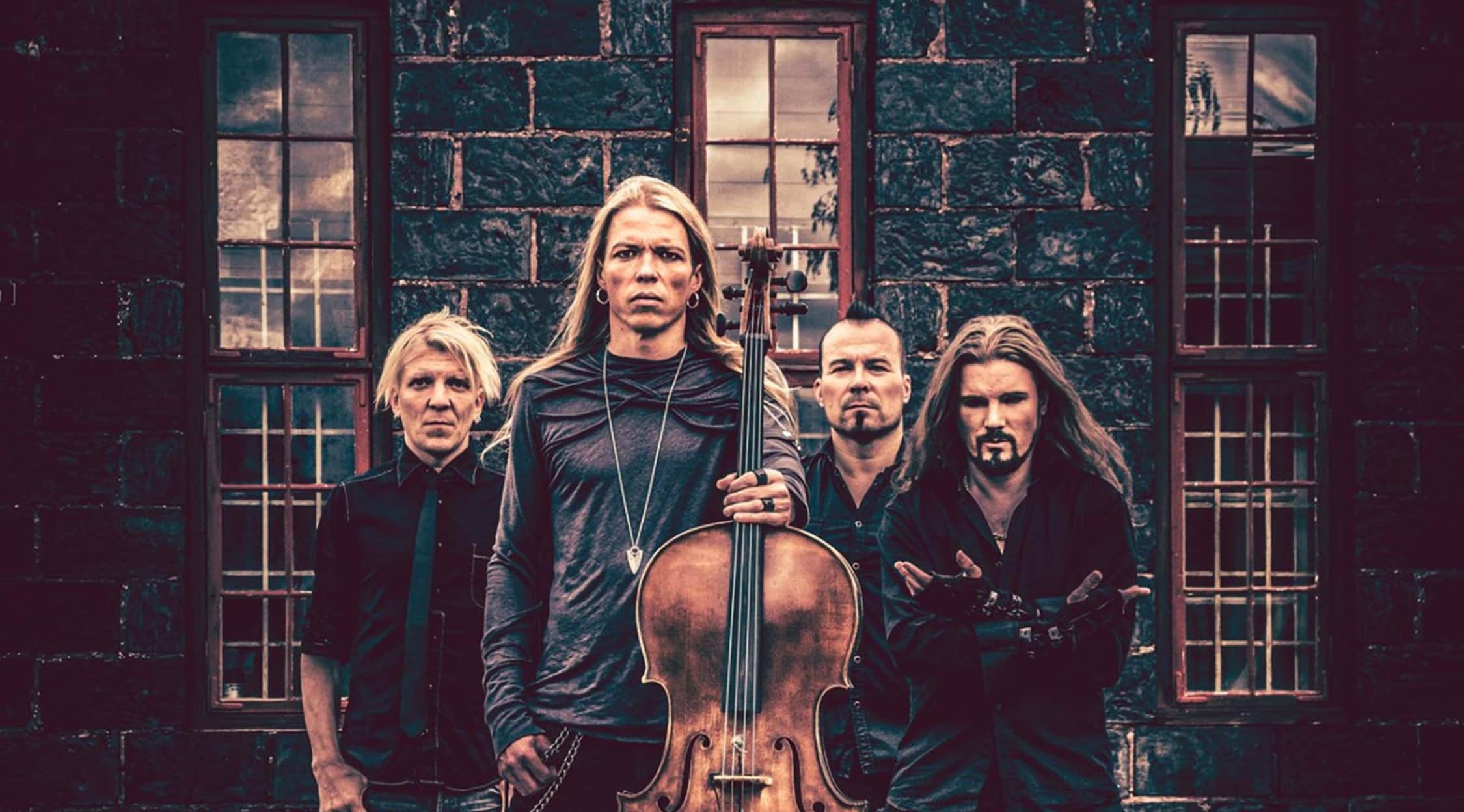 Apocalyptica Tickets
Apocalyptica Tickets
Apocalyptica is one of those rare and unique groups that can create a sound within a genre, while totally revolutionising the traditional associations and uses of that genre's distinctive instruments. When one thinks of string music, Vivaldi or Mozart may come to mind. Apocalyptica, however, are one of the few groups who can say that they bring the metal to the strings. And they've been doing it for almost 25 years.
Schedule
Apocalyptica will be bringing their unique rock sound to the United Kingdom in 2015. As part of their Shadowmaker album release tour, they'll be making several stops in England, starting in Wolverhampton before heading to Nottingham, Glasgow, London, Manchester and finally Bristol. Don't miss this opportunity to thrash to these Finnish cellists, and grab a pair of Apocalyptica tickets today!
Trivia
Perhaps it makes sense that the founders of Apocalyptica are classically trained cellists. However, what might be surprising is that they originally came together to form a Metallica tribute band. In fact, it was a set of Metallica covers that served as their first album, Plays Metallica by Four Cellos. They further explored the concept of classical instruments playing hard rock when they released a joint album with Metallica themselves titled S&M (standing for 'Symphony and Metallica'). Metallica played their songs with Apocalyptica backing them.
Band
Formed in 1993, Apocalyptica was the brainchild of Finnish cellists Paavo Lötjönen, Antero Manninen, Max Lilja and Eicca Toppinen. They had come together at the Sibelius Academy at the University of Helsinki, their alma mater, to play Metallica covers. Their first album Plays Metallica by Four Cellos was released in 1996. Their second album, Inquisition Symphony, was released in 1998, and consisted of seven original tracks and four Metallica covers. Antero Manninen left the group in 1999 to fulfill prior commitments, and was replaced by Perttu Kivilaakso, who was part of the lineup for their third studio album. Cult, which was released in 2000, was made up of ten original songs and three covers. To date they have released eight studio albums, including their recent release Shadowmaker, which they are promoting with a continental European and UK tour.
Breakthrough
It's not often that a group's first effort is their breakthrough, but that may be the case with Apocalyptica. Plays Metallica by Four Cellos was the first glimpse of their unique sound, and it quickly attracted them a dedicated fan base.
Hit Albums
Their first truly original work came in 2003 with the release of their fourth studio album Reflections, which consisted of all original songs without the novelty of metal covers played with unusual instrumentation. It was at this point, ten years after their first formation, that the band found its own voice. Their follow up to Reflections, the self-titled album Apocalyptica, was ranked 483rd on the list of 500 Greatest Rock & Metal Albums of All Time by Rock Hard magazine.
Show Experience
Imagine you are in a vast, dark room surrounded by figures dressed in shades as dark as night. Pillars of light shoot through the darkness, catching the smoke billowing from behind four coffin-shaped thrones perched upon a stage. Each seats a man holding a beastly wooden stringed instrument between his knees, as if it were some twisted steed. Then the music begins. A pounding of drums, a thrash of an electric guitar and the timbre of cello create a symphony of hard rock. The lights begin to flash in rhythm with the music, shooting across the room at different angles and revealing more and more of the band to the audience and the black chandeliers hanging overhead. This is an Apocalyptica show.
Back to Top
Epic events and incredible deals straight to your inbox.