Looking for Sascha Grammel outside the UK?
Check out one of our international sites.
Take me there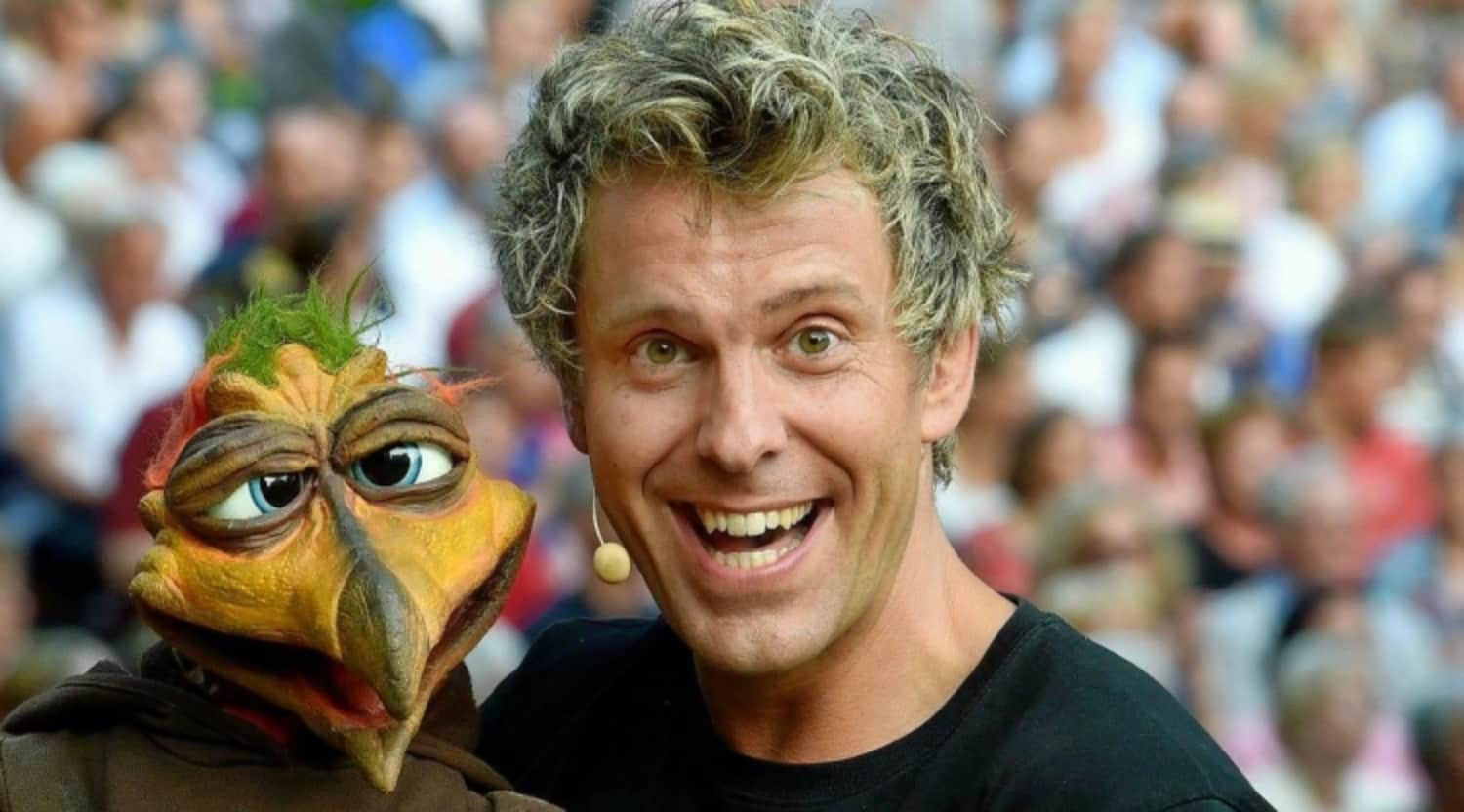 Alamy
Sascha Grammel Tickets
The puppetry and ventriloquism of Sascha Grammel
Sascha Grammel is Germany's most popular comedy puppeteer and ventriloquist. But don't expect boring old mannequins sitting on someone's lap. At this show you will encounter talking hamburgers, an assortment of aliens, talking stocking socks, turtles and chickens. It's a rollicking good time for one and all, regardless of age. You can buy or sell Sascha Grammel tickets on StubHub.
The blonde comedian from Spandau
Sascha Grammel has become one of the most famous sons of Spandau, the suburb of Berlin in which he was born. He joined the Magic Circle in Berlin at a young age and set about learning the stage craft that would lead him to become one of Germany's most popular entertainers. Puppetry and ventriloquism is an incredibly difficult art form in which to achieve fame, much less huge commercial success. One thinks of Jeff Dunham and... well, that's it, really. But Germany has a very quirky side to it when it comes to entertainment, and Sascha Grammel has played to over - wait for it - 150,000 fans at a time! These astonishing audiences are testament to the way that his particular brand of entertainment, and the comedy that he injects into his show, have reached way beyond the boundaries of his genre to make him an all-round family entertainer. If you're into this kind of entertainment (or if your kids are), Sascha Grammel tickets from StubHub are the way to go.


Germany's most award-winning comedy ventriloquist
Sascha Grammel has become an absolute icon in his native Germany, and has won far too many awards to even mention, among them the German Comedy Award for Best Newcomer and Best Solo TV Programme, as well as the highly prized Bambi award for Comedy. He has a larger than life personality that combines with his equally larger than life props and puppets to create an immersive experience that totally transcends the theoretical confines of one man bringing puppets to life by throwing his voice. It actually wouldn't matter what form of comedy theatre Sascha Grammel used – you get the definite impression that he would have been just as successful no matter what genre he had chosen. He's one of the brightest modern performing stars that Berlin has produced, easily taking his place alongside hip-hop and R&B solo artist Tim Bendzko and electronic music icon Paul Kalkbrenner. Join the comedy party with some Sascha Grammel tickets, which you can get on StubHub for a variety of venues.
Back to Top
Epic events and incredible deals straight to your inbox.