Looking for Melanie Martinez outside the UK?
Check out one of our international sites.
Take me there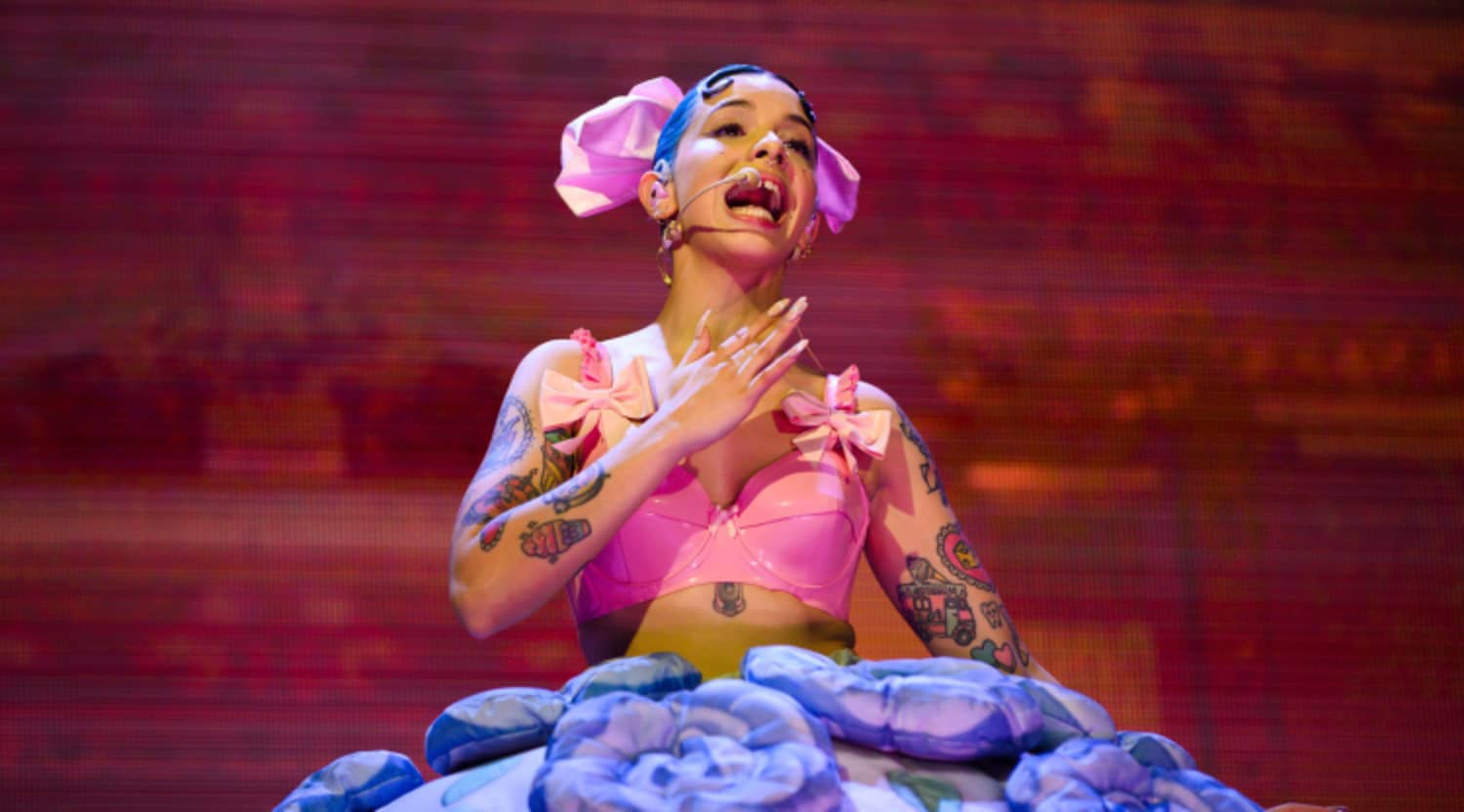 Alamy
Melanie Martinez Tickets
Pop princess Melanie Martinez
Combining infectious melodies with a distinctive aesthetic, discover the artist bringing an alternative edge to pop music. A graduate of The Voice but now an established pop star in her own right; secure your Melanie Martinez tickets right here at StubHub today!
Melanie Martinez: finding her voice
Growing up in New York on a musical diet that ranged from Tupac Shakur to The Beatles, Martinez knew from an early age that her dream was to be a singer. After learning to sing from a music teacher at her elementary school, she spent a large part of her childhood at home as she often felt overwhelmed by her own emotions, spending time alone where she would practise music alongside photography and painting. This reputation for being a "crybaby" would later inspire her influential debut album, however, it wasn't until after teaching herself the guitar and auditioning for US TV show The Voice that her career truly lifted off. She impressed the judges with her version of "Toxic" by Britney Spears and later had a hit with her cover of "Seven Nation Army" by The White Stripes, but did not ultimately win the competition. This was to be a minor setback for Martinez as she had established herself as an exciting and provocative talent to an American and international audience. Book your place at one of her upcoming shows and grab your Melanie Martinez tickets today!
Welcome to the world of Cry Baby
After her time as a contestant on The Voice, the singer released her debut album in 2015—a concept release entitled "Cry Baby" that explored a sensitive and dark representation of difficult emotions and relationships. The release was an instant success, drawing comparisons with Lana Del Rey and Lorde and establishing a loyal online fanbase that proceeded to name themselves the "Cry Babies." Her intriguing and unique sound, combining pop with hip-hop and R&B influences, was accompanied by an equally fascinating look, with Martinez often dying her hair for a split-tone effect and wearing fantastical outfits that reference fairy tales and children's stories. Her brand of twisted pop music continued with her second studio album "K-12" released in 2019. Accompanied by a full-length film and world tour, the album was a huge success that truly put Martinez on the pop music map. To be at one of her spectacular shows, you can buy your Melanie Martinez tickets right here with StubHub or put any extra tickets you have up for sale today!
Back to Top
Epic events and incredible deals straight to your inbox.