Looking for Elevation Worship outside the UK?
Check out one of our international sites.
Take me there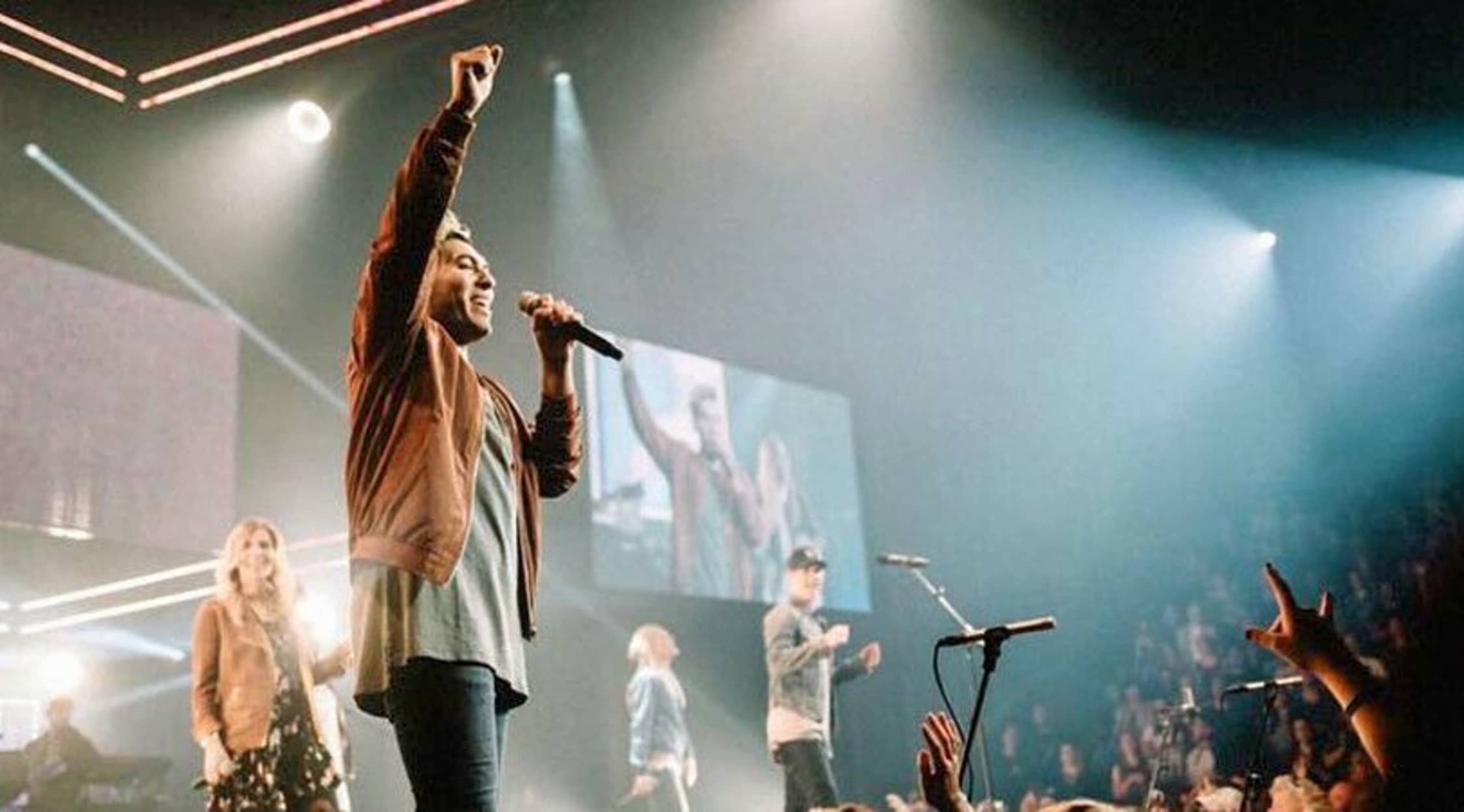 Rovi
Elevation Worship Tickets
Elevation Worship Tickets
Elevation Worship is a band that started at Elevation Church in Charlotte, N.C. It began as the Sunday morning worship team for Elevation Church, and while the group has begun to tour and to play events, it continues to be a ministry of the church and to play there almost every Sunday. Led by pastor Steven Furtick along with worship leaders Wade Joye and Chris Brown, the band produced its first four albums independently prior to signing with Essential Records for its subsequent releases. It has seen some Billboard success and has toured with some well-known bands in the Christian music field, but the group has stayed true to its beginnings as a group of worship leaders first and a band second.
From the Church to the Stage
Elevation Worship is a ministry of Elevation Church and will continue to be so regardless of its popular success. This is a difficult tightrope to walk because oftentimes, becoming a successful band means leaving the "distractions" of everyday church ministry behind. Elevation Worship continues to see success in both worlds; while there are five consistent members of the band, there are many other church members and friends who continue to help write and play the music that Elevation Worship produces. In a mega church like Elevation Church, there are sure to be talented musicians who can help move the music of Elevation Worship forward, and these individuals continue to work together successfully.
Where can I buy Elevation Worship tickets?
You can purchase Elevation Worship tickets at StubHub, the world's largest ticket market place. With the FanProtect guarantee, you have the peace of mind that your purchase will be safe and secure, and you also have easy access to the purchases on both the secure app and website.
Is Elevation Worship on tour right now?
While the group is not currently touring, there is a new CD out that should spark a tour sometime in late 2019 or early 2020. There are a couple of events and festivals that they are scheduled to play in 2019, including Pointfest and Worship on the Rocks.
What is an Elevation Worship concert like?
An Elevation Worship concert, like many other self-described worship bands, is designed to be more like a worship service rather than a regular concert. What that means is that the band focuses its music and breaks on bringing glory to God more than on the music itself, which means that the setlist can change from concert to concert. There is also generally a time of "preaching" either by a guest speaker or band member, so be prepared to hear a Christian message sometime in the concert.
What other groups have performed with Elevation Worship?
Elevation Worship has toured with other well-known worship bands, including Hillsong Worship, Kari Jobe, Jesus Culture, Rend Collective and Passion.
Who are the members of Elevation Worship?
The members of Elevation Worship are different depending on when and where they are playing. If you are attending a service at Elevation Church, you may see each member of the band or you may see a church member leading worship so that the band can play somewhere else. There is also an "Elevation Collective" group that includes other popular performing artists like Israel Houghton and The Walls Group. The main five members of Elevation Worship are Chris Brown, Jonsal Barrientes, Jenna Barrientes, Jane Williams and Anna Sailors, but other church members are artists contribute as well.
What performers are similar to Elevation Worship?
Elevation Worship is made up of people who were = church worship leaders before they were well known stage performers. This worship background places them in similar company with Hillsong Worship, Jesus Culture, Bethel Music and Passion to name few.
Back to Top
Epic events and incredible deals straight to your inbox.