Looking for Death Cab for Cutie outside the UK?
Check out one of our international sites.
Take me there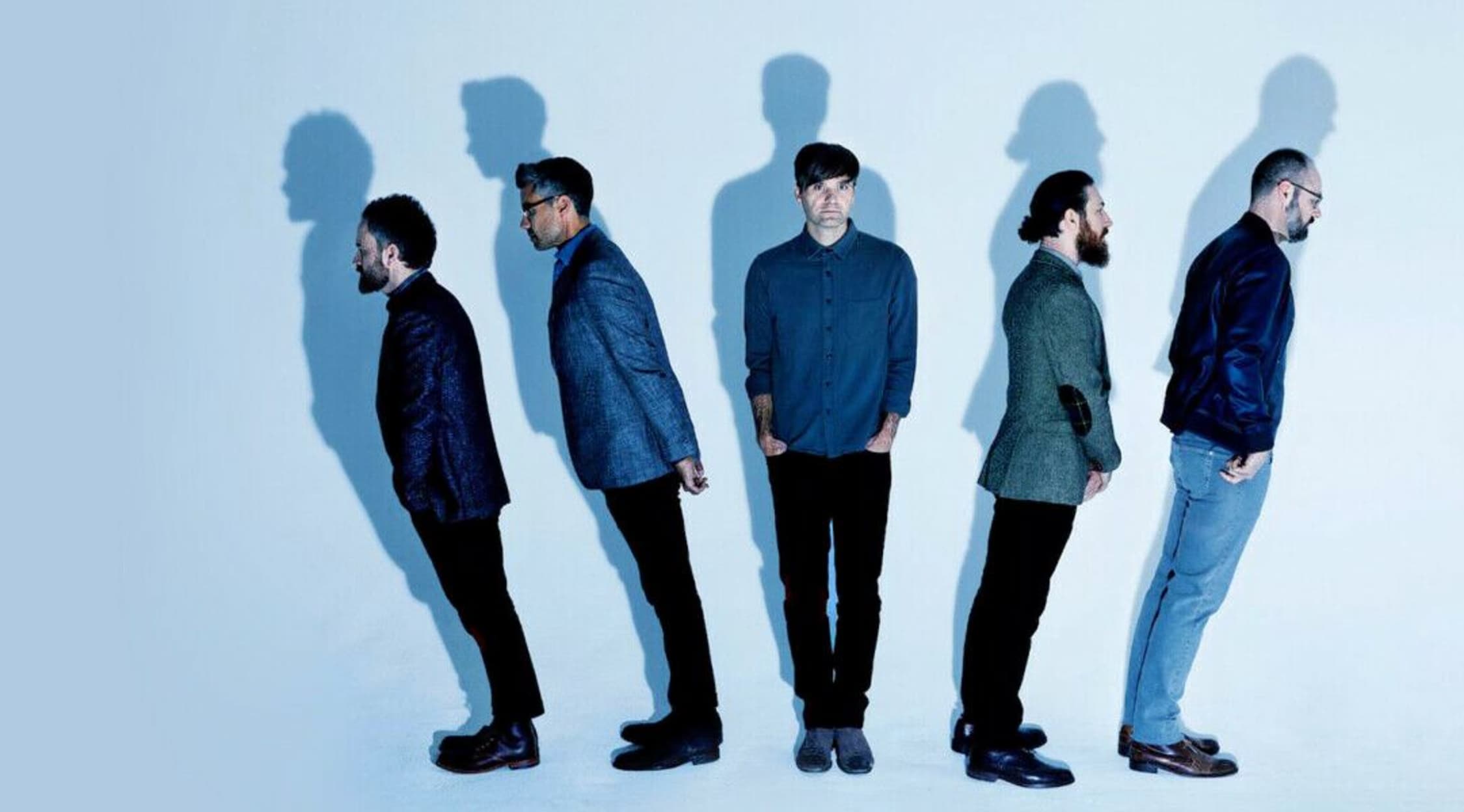 Rovi
Death Cab for Cutie Tickets
Death Cab for Cutie: band to showcase new material at intimate London gig
One of the best known alternative rock groups in the world, American trio Death Cab for Cutie have been a mainstay in the indie charts for over two decades, since their formation in 1997. Times may have changed but the band have retained their unique sound through a series of melodic albums with Ben Gibbard's distinctive vocals and the band's love for unconventional instrumentation earning the group's back catalogue both commercial and critical success.
After the sad departure of songwriter and guitarist Chris Walla, the band continued with plans to release their 8th studio album, Kintsugi, which hit the top 30 in the UK album charts and earned Death Cab some of the best reviews of their career so far. The group's much anticipated, as yet unnamed ninth album is due for release in August 2018, with the boys set to showcase the new material during an intimate show at London's Scala. Buy Death Cab for Cutie tickets now and be among the first to see their new material live.
Death Cab for Cutie: ninth album set for release in 2018
Beginning as a solo project for Ben Gibbard, the singer released demo You Can Play These Songs With Chords in 1997 under what would later become the band's name. On deciding to expand the project further, he recruited guitarist Chris Walla, bassist Nick Harmer and Nathan Good as drummer. Death Cab for Cutie's debut album Something About Airplanes was released in 1998 to favourable reviews in the independent music scene while second record We Have the Facts and We're Voting Yes followed in 2000. The Photo Album was released in 2001, from which three singles including "A Movie Script Ending" were featured on US TV show The O.C.
The band's fourth album Transatlanticism was to give them their first taste of commercial success with the two lead singles "The Sounds of Settling" and "Title and Registration" appearing in numerous soundtracks of popular television shows. This led to a deal with Atlantic Records, resulting in two more successful albums, Plans and Narrow Stairs, with the latter hitting the top spot on the Billboard 200 chart in 2008. 2009 saw the band contribute to The Twilight Saga: New Moon soundtrack with "Meet Me on the Equinox" helping them to reach a broader audience.
Dropping their guitar centric sound, 2011's Codes and Keys was a new departure for the band. The video for single "You Are a Tourist" was the first live, scripted, one-take music video ever and contributed to the band's first ever number one. Most recently in the build up to the release of their eighth studio album, it was announced that after 17 years as a member Chris Walla would be leaving the group to pursue solo ambitions. With his influence still firmly present, Kintsugi was released to critical acclaim in 2015. See them perform live in 2018 by getting your Death Cab for Cutie tickets now at StubHub UK.
Similar artists to Death Cab for Cutie
Don't stop after buying Death Cab for Cutie tickets on StubHub UK. We've got ticket listings for thousands of top bands, from Bullet For My Valentine to Fall out Boy, along with all the latest tour dates and availability information.
Back to Top
Epic events and incredible deals straight to your inbox.