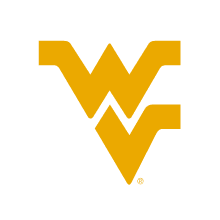 West Virginia Mountaineers Football
West Virginia Mountaineers Football Tickets
Official Fan to Fan Ticket Marketplace of the West Virginia Mountaineers
Looking for West Virginia Mountaineers Football outside the UK?
Check out one of our international sites.
Take me there
West Virginia Mountaineers Football venues
West Virginia Mountaineers Football tickets
Team: West Virginia University Mountaineers
Sport: NCAA Division I Football Bowl Subdivision
Conference: Big 12
Claimed National Titles: 1
Conference Titles: 15
Notable Players: Major Harris, Pat White, Steve Slaton, Dan Mozes, Brian Jozwiak, Mike Compton, Aaron Beasley, Canute Curtis, Grant Wiley and Jahmile Addae
West Virginia Mountaineers Football Tickets
First fielded in 1891, West Virginia football is steeped in the history and symbolism of the state, from the Mountaineer aesthetic to the Mantrip tradition to the rousing performance of "Take Me Home, Country Roads" for every home game. Throughout its long history, West Virginia has cultivated top head coaching talent. The team achieved its only undefeated season and shared national championship in 1922 under the leadership of Clarence Spears. Legendary FSU coach Bobby Bowden briefly coached the team between 1970 and 1975, putting together a string of winning seasons. Don Nehlen's tenure between 1980 and 2000 produced two top 10 finishes and ushered the Mountaineers into the Big East Conference. Rich Rodriguez took over in 2000 and led the Mountaineers to three straight 11 win seasons, including victories at the Sugar Bowl and the Fiesta Bowl. In 2011, West Virginia ended its run in the Big East with a conference title and an Orange Bowl win. A year later, the team was invited to join the Big 12 Conference after a period of conference realignment. If you want to experience the atmosphere and tradition of game day in Morgantown, then you can purchase the best tickets at StubHub.
Where does West Virginia play?
West Virginia plays at the Milan Puskar Stadium, which is located on the school's campus in Morgantown. Opened in 1980, the stadium is named in honor of major WVU donor Milan Puskar. It has an official capacity of 60,000.
What can I expect from a West Virginia game?
A West Virginia game is filled with activities for fans of all ages. Before the start of every home game, you can watch the Mountaineer Mantrip as the football team makes its entrance into the stadium. Accompanied by the mascot, the marching band and the cheerleading squad, the team is greeted by fans on its trip between Don Nehlen Drive and the stadium entrance. Once they reach the entrance, players rub a 350-pound chunk of coal for good luck. The Mountaineer Mantrip is named after the shuttle which was used to transport coal miners to and from the mines. The pregame festivities inside of the stadium include a performance by the Pride of West Virginia marching band, featuring an introductory drum cadence, the Flying WV logo and the school fight song.
How is the tailgating scene at West Virginia?
Tailgating is permitted in most lots around the campus beginning around 7 a.m. on the day of games. Parking spots are only available on a first-come, first-served basis, so you should be prepared to arrive on the campus as early as possible. Fans are expected to follow the school's tailgating guidelines. That means no open fires, no kegs and no alcohol games.
Who are West Virginia's biggest rivals?
West Virginia's most important rival is the Pittsburgh Panthers. Commonly known as the Backyard Brawl, the match-up has been played more than 100 times since 1895. The series was put on hold in 2012 after West Virginia joined the Big 12, but it resumes again in 2022. West Virginia also shares a rivalry with the Marshall Thundering Herd, and the rivalry is called " "Friends of Coal Bowl." " However, this match-up has not been played since 2012.
What is West Virginia's schedule for 2019?
West Virginia opens up the 2019 season with a non-conference schedule of games against James Madison University, University of Missouri and NC State. All but Missouri are at home. This is followed by a Big 12 schedule consisting of games against University of Kansas, University of Texas, Iowa State, University of Oklahoma, Baylor University, Texas Tech, Kansas State, Oklahoma State and Texas Christian University.
Back to Top
Epic events and incredible deals straight to your inbox.