Looking for Santana outside the UK?
Check out one of our international sites.
Take me there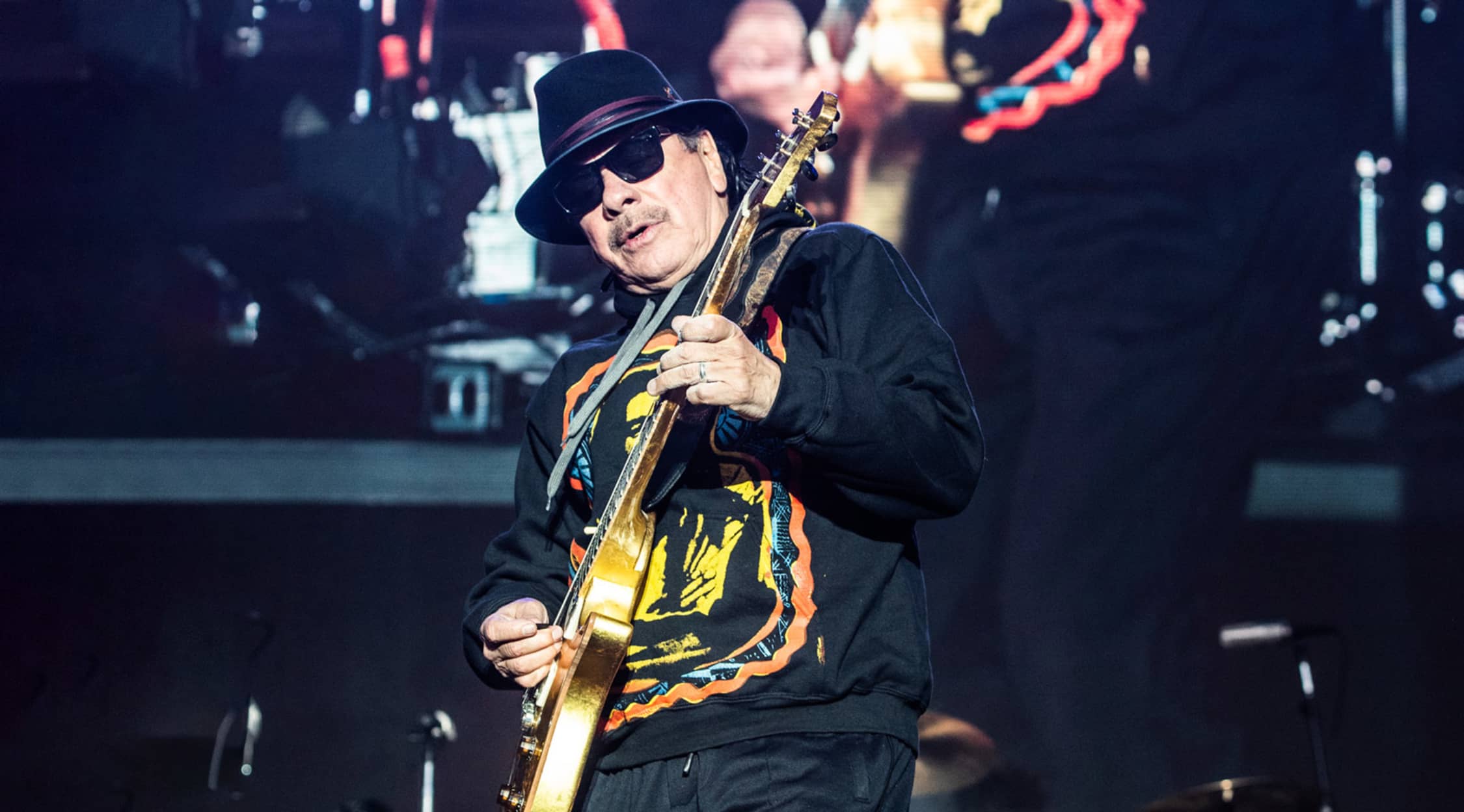 Zuma
Santana Tickets
See why the Santana star has never faded
Few guitarists have a style and tone as instantly recognisable as that of Carlos Santana. He and his eponymously named band have been around for half a century, releasing more than 25 albums of their mellow, blues-infused Latin rock. Here's your chance to watch a band that played at the original Woodstock Festival and has become one of the most admired of its own and subsequent generations – buy or sell Santana tickets on StubHub right away!
Finding a distinctive Latin blues-rock sound
While Jimi Hendrix may have stolen the show at Woodstock, Santana shot to worldwide stardom with their own appearance and have been rock mainstays ever since. At first they grappled a bit to find a solid musical identity. They started out as a pretty straightforward blues rock band, but by their third and fourth albums they were delving into jazz territories and exploring ways of integrating Latin American music into their sound. In between they'd had a major hit with "Black Magic Woman", their inspired Fleetwood Mac cover, which had propelled their second album, "Abraxas", right to the top of the Billboard album charts. The band continued to enjoy chart success well into the 1980s, scoring an unlikely pop hit with the single "Winning", off the album "Zebop!", which earned them a platinum disc. Their contribution to music has been richly recognised, and a measure of their incredible longevity was their six-trophy haul at the Grammy Awards in 2000, which tied Michael Jackson's record at the time. We're sure that if you're even vaguely a classic blues-rock fan you won't need any convincing to get Santana tickets whenever they're available here.


A return to mainstream musical fame
Santana's resurgence in the 2000s was primarily due to a musical stroke of genius on their "Supernatural" album of 1999. Eager to reposition themselves as a contemporary force rather than merely a nostalgic act, they recorded their new songs with an array of contemporary mainstream artists who were stars at the time. The result was one of the biggest crossover successes of all time, as the band garnered multiple new audiences who all loved their favourite singers' new collaboration singles. The album produced several hits and featured artists on a diverse scale – from 90s acoustic-rock housewives' sweetheart Rob Thomas of Matchbox Twenty to Lauryn Hill and Eagle Eye Cherry adding R&B flavours, plus fellow guitar legend Eric Clapton. Live performances are still a staple of the band's annual schedule, and fans have most often been able to catch them at their long-term residencies at well-known venues like the House of Blues in Las Vegas. Look out for iconic places like this when you're after Santana tickets on StubHub.
Back to Top
Epic events and incredible deals straight to your inbox.