Looking for Lola Indigo outside the UK?
Check out one of our international sites.
Take me there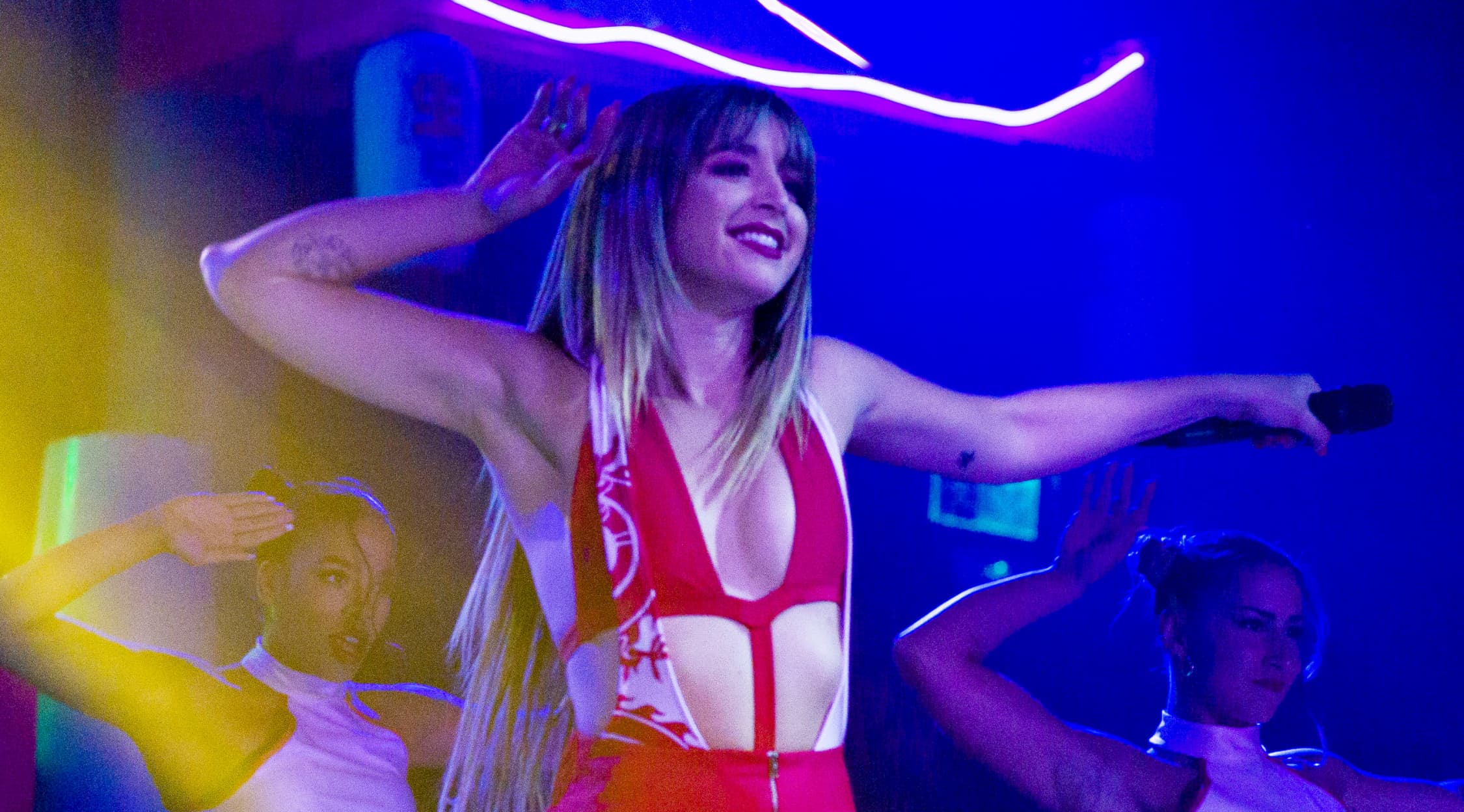 Zuma
Lola Indigo Tickets
The dynamic, funky pop rap of Lola Indigo
Lola Indigo has had several smash hit singles as a singer and songwriter. She's a Spanish artist who sings in her home language, and her music is very much in the mould of the modern pop-funk crossover, with a dose of edgy trap flavourings to spice up affairs. She's an incredibly dynamic performer who is completely at home on stage, having begun singing and dancing live at an early age. Dance sequences and superb choreography are hallmarks of her live show, and her strong voice carries her songs with extraordinary dynamism. Experience this energetic and engaging performer when you buy or sell Lola Indigo tickets on StubHub.
Sexy, sultry Spanish pop music
Lola Indigo first became really well known in Spain primarily for two reasons. The first was her appearance on "Operación Triunfo", the wildly popular Spanish reality music TV show. After that she released her debut single, "Ya No Quiero Ná", which was an instant smash hit and a huge seller, earning her platinum certification three times over. It very soon became clear that her keen pop sensibilities and genuine songwriting talent were going to make her a big star in the Spanish pop music firmament, and as more and more of her shows started to sell out, it also became clear that her fan base was wide and dedicated. Her sexy and sultry image appeals to both genders and across ages. She's very much earned all of the many accolades that have been heaped on her, and has made a commitment to working with as many other Spanish pop artists as possible. She followed up her "Ya No Quiero Ná" hit with "Mujer Bruja", a collaboration with Mala Rodriguez, which earned the pair a platinum disc as well. By now it should be clear that she's well worth checking out, so get your Lola Indigo tickets on this site whenever you find them.


An exceptional pop vocal and songwriting talent
Lola Indigo has a very glossy, glamorous image, as her stage name might suggest. She's a very good dancer, having trained from a young age, and her videos and live shows evoke scenes of Rio carnivals and parties on lush tropical islands in exotic places. That's not to say that this is a camouflage for a lack of real talent, as can sometimes be the case in the days of ubiquitous auto-tune – she's the real thing when it comes to everything she does, from belting out powerful vocal lines to her own demanding dance routines. This talent earned her the MTV EMA award for Best Spanish Act in 2019. This was partly due to yet two more hit singles she produced in that year, "Me Quedo" with Aitana, and the song that has become something of a calling card for her, the immensely catchy "Lola Bunny", which was a collaboration with Don Patricio. You can hear all of this and much more when you get Lola Indigo tickets on StubHub.
Back to Top
Epic events and incredible deals straight to your inbox.