Looking for In Flames outside the UK?
Check out one of our international sites.
Take me there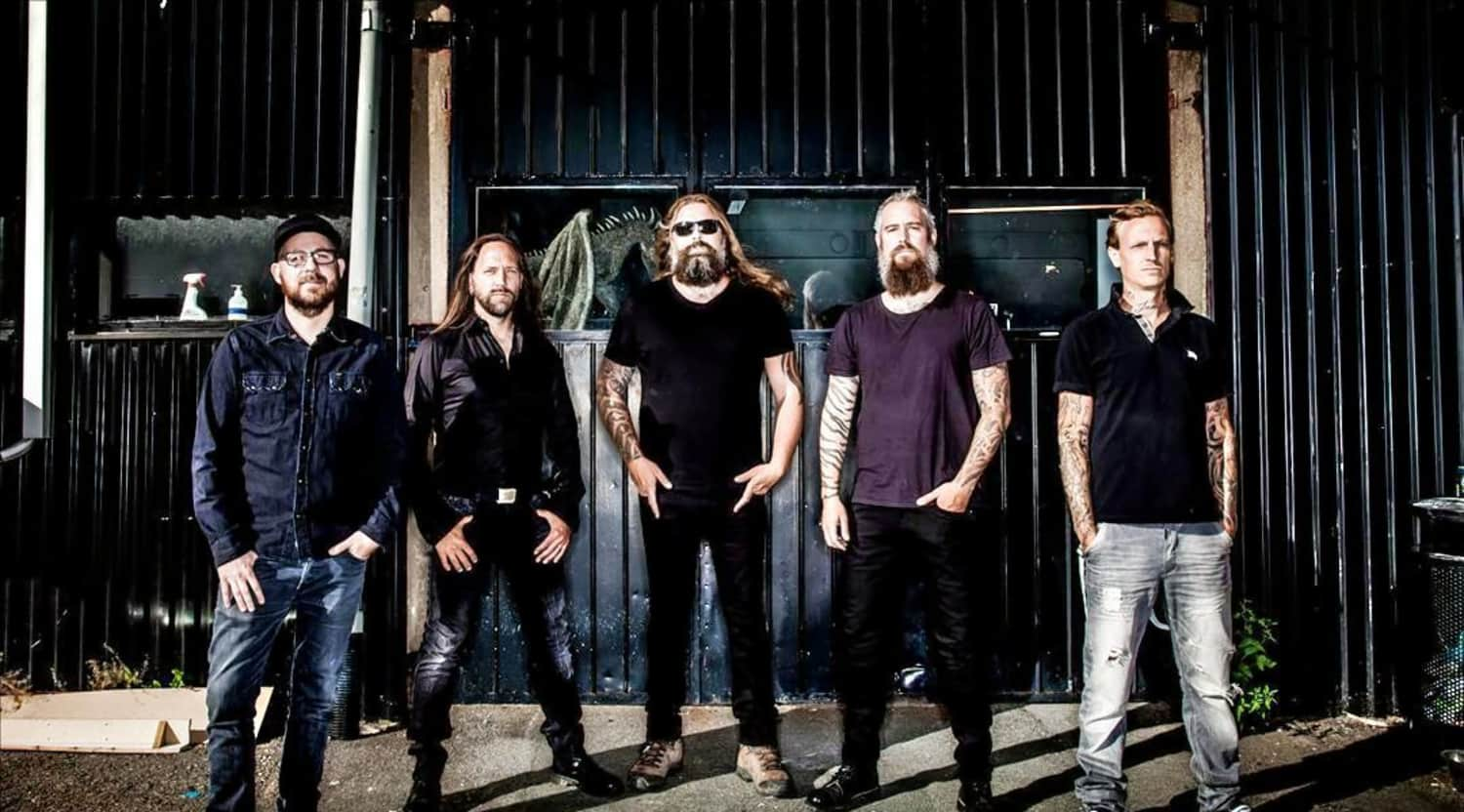 Rovi
In Flames Tickets
In Flames: To Fans Delight, Band Refused to Burn Out or Fade Away
The founder of Swedish metal band In Flames probably didn't realize how close the band would come to going up in flames. The band has been a veritable revolving door of talent through the years. Their reluctance to burn out or fade away has been a testament to their resolve. In Flames continues to thrive and sell out venues, in dedication to their large fan base.
Schedule
On the heels of its September 2014 release, "Siren Charms", the group announced a World Tour. Appearing in venus in Komplex in Zurich, and spots such as Gas Monkey Music Hall in Dallas, Jahrunderthalle in Frankfurt, and O2 ABC in Glasgow, fans should have their chance to see their band.
Trivia
Since being featured on the band's second album cover, "The Jester Race", the jester head symbol has become synonymous with In Flame. It's featured on the band's website and promo materials, and has been incorporated into every subsequent album.
Band/Singer
The band expresses a range of styles and lyrics, from somewhat serious to melodic and calming. Bass guitarist and songwriter Jesper Strömblad had a difficult time writing more morbid lyrics during his tenure in the short lived death metal band Ceremonial Oath. When that band barred him from exploring his softer side, he quit and founded In Flames. That was in 1993, the same year he recruited like-minded guitarist Glenn Ljungström and bass guitarist Johan Larsson. In Flames released their debut album "Lunar Strain" in 1994 with vocals provided by a session vocalist.
In 1995, after two subsequent releases that also relied on session vocalists and drummers, band members decided to add to their numbers. They invited Björn Gelotte and Anders Fridén to join them as full-time drummer and vocalist, respectively. These members made up In Flames until 1997. In 1997, two original band members (Larsson and Ljungström) quit, replaced by Peter Iwers and Nik Engelin. Engelin quit a year later. Existing members reassigned then-drummer Gelotte to guitarist, and hired drummer Daniel Svensson. Engelin (the same one who quit in 1998) returned in 2011 to replace founder Strömblad. The lineup of Gelotte, Fridén, Svensson, Iwers, and Engelin remains today.
Breakthrough
Essentially, In Flames' breakthrough was its very birth. When Strömblad created the band, he created a brand new genre - melody metal. In terms of mainstream recognition, "Reroute to Remain" (2002) marked the first time the band released official singles. The next album, "Soundtrack to Your Escape" (2004), was its most successful. The track The Quiet Place hit No. 2 on Sweden's charts. From there, the band went on its first world tour, earning it global renown.
Hit Albums
Two of In Flames 11 albums and three EPs won Swedish Grammis awards for Best Hard Rock and/or Metal Album: "Soundtrack to Your Escape" (2004) and "Come Clarity" (2006). Combined sales of all In Flames' albums exceeds 2 million, not counting the band's September 2014 Sony Records' release, Siren Charms.
Show Experience
Watching an In Flames show is like witnessing the collision of two worlds -- the intersection of screeching, growling metal and pleasing harmony. The band reels you in with unexpected sweet musicality in the form of spot-on melodies and harmonies. Then they return just as quickly to their head-banging hardcore ways. This yin-and-yang sets an In Flames show apart from the death-metal shows that don't provide the element of pleasant surprise. Make no mistake: you'll get plenty of hardcore head-banging from an In Flames show. With In Flames tickets, you'll also be treated to engaging moments of hearts-on-their-sleeves introspection and musical prowess.
Back to Top
Epic events and incredible deals straight to your inbox.