Looking for

Einstürzende Neubauten

outside the UK?




Check out one of our international sites.

Take me there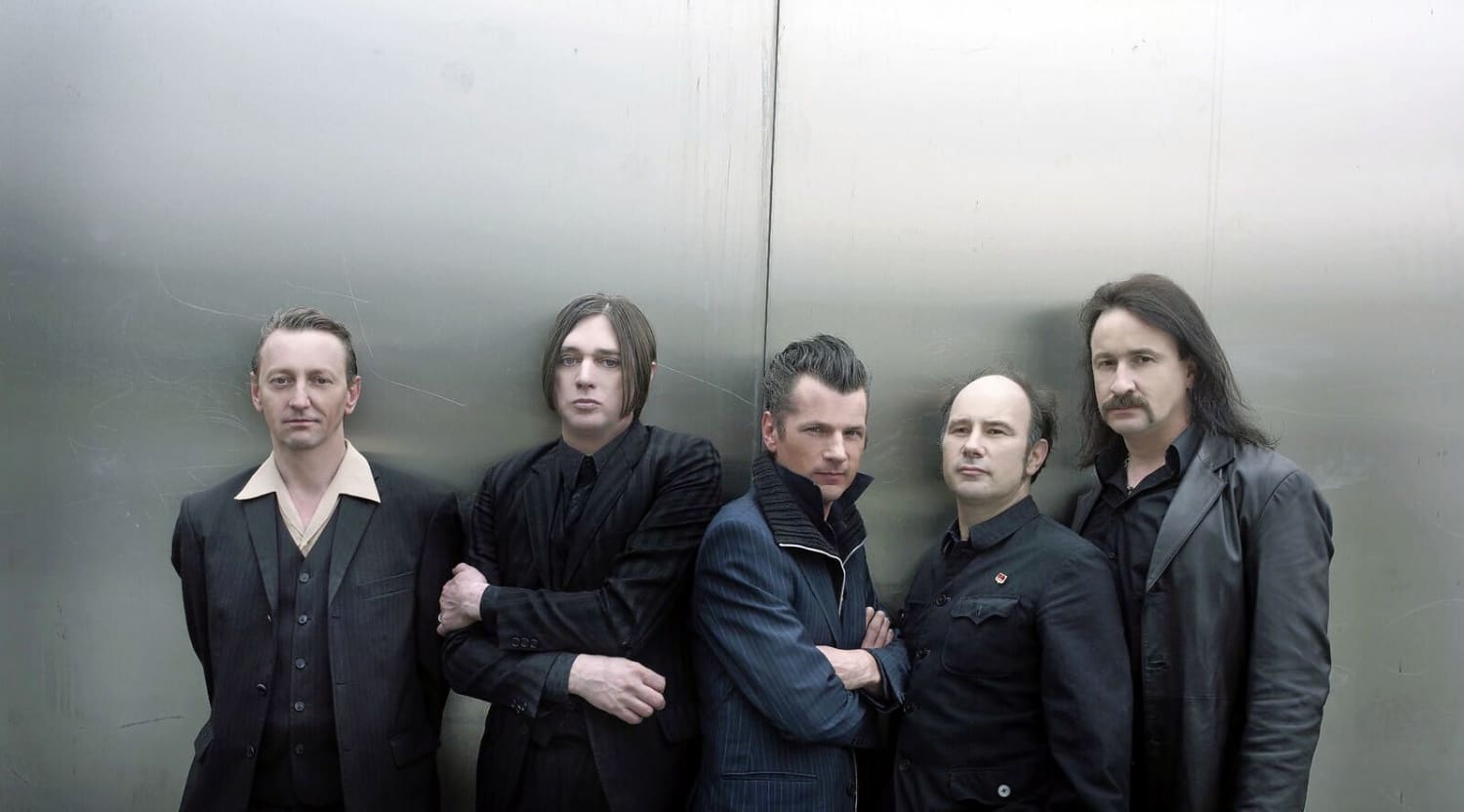 Rovi
Tickets & Tour Information For Einstürzende Neubauten
Einstuerzende Neubauten: The Sound of the Underground
Part industrial band, part performance art collective, Einstuerzende Neubauten continues to amaze and thrill the world with their fearless reinvention of music.
Schedule
The godfathers of industrial music are back on the road with a tour that takes in most of Europe, including cities such as Berlin, Munich, Paris and at London's venue KOKO. The band has become an essential part of musical history and is regularly cited by music journalists as one of the key figures involved in shaping the 80s alternative scene; so don't miss out on a chance to catch them in the flesh.
Trivia
Early Einstuerzende Neubauten shows completely redefined the idea of a gig as we know it. Many of their instruments were not instruments at all, but bits of debris found abandoned on industrial sites and smashed up on stage with wild abandon. A legendary show early in the band's career didn't even have a venue. Instead, they stood in a state of undress while standing on an Autobahn, and smashed up part of the road. Whether these were gigs or art performances remains the subject of debate, but it shows just how far they are willing to go to challenge genres.
Band
Long before Nine Inch Nails, German art terrorists of Einstuerzende Neubauten were confusing and terrifying the world with their intense, avant garde sound. The industrial chaos, white noise, monotonous vocals and generally experimental approach to everything helped pioneer their first performance together in 1980. Though the band's approach to music is extremely experimental, all of the members are classically trained musicians with backgrounds in more conventional projects. Lead singer Blixa Bargeld, for example, is perhaps better known to the world as a member of Nick Cave & The Bad Seeds.
Breakthrough
Einstuerzende Neubauten had some seemingly unlikely devotees in the music world. The entire industrial music scene owes a huge debt to the sound that the band developed. But perhaps their most surprising fans are stadium rockers U2, who went so far as to invite them along as the support act on their Zooropa tour. For the most part, the individual members are happy to keep Einstuerzende Neubauten as a project for their most intense musical urges, and if they happen to be hugely influential then that's just a bonus.
Hit Albums
The first real album released by the band was 1985's Halber Mensch. Unlike their previous works, this was their first recognisable studio album, with song structures that showed their musical ability. It came as a huge surprise to an audience that considered them to be an insane art project, and a chaotic US tour shortly afterwards cemented their legendary reputation. They have recorded 14 albums since then, including their greatest hits album Strategies Against Architecture II. None of them are going to be played on FM radio any time soon, but they are all eagerly treasured by fans of truly experimental music.
Show Experience
The only certainty in an Einstuerzende Neubauten concert is that it will be a surprise. From the intense chaos of their early shows, they've constantly defied expectations, to the point where they have occasionally shown up at gigs dressed in suits. Fans with Einstuerzende Neubauten tickets can expect the set list to cover the entire span of their career, with plenty of older material getting some air time. The band has not let go of their confounding theatrical roots, however, and each show is a rich multimedia spectacle. Twenty-five years into their career, and they are still as challenging and exciting as ever.
Back to Top
Epic events and incredible deals straight to your inbox.