Looking for Dying Fetus outside the UK?
Check out one of our international sites.
Take me there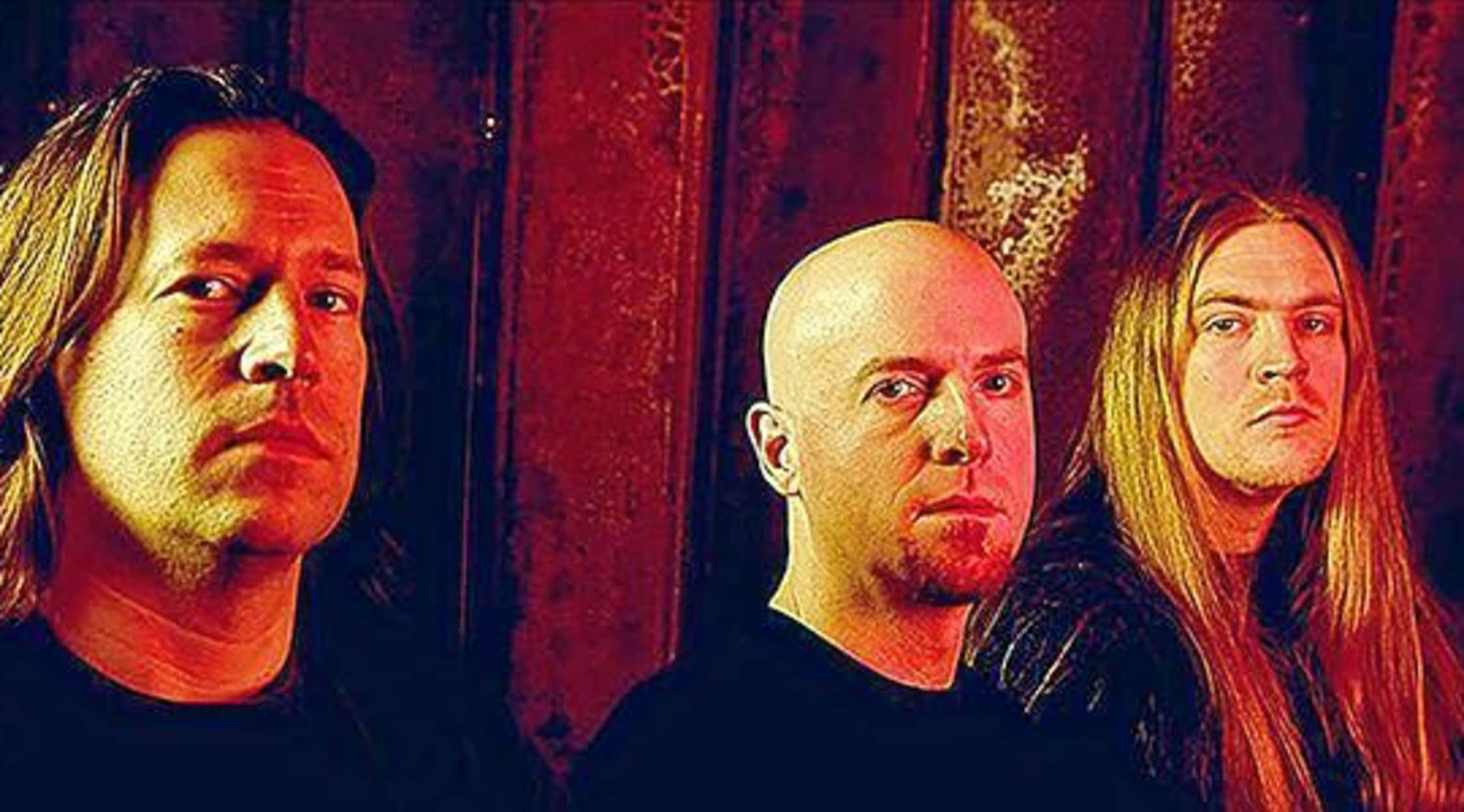 Rovi
Dying Fetus Tickets
Destroy the Opposition With Dying Fetus
Dying Fetus has been a force in the grindcore and death metal scene for more than 20 years, but they've never stopped recording and touring. Also, they've never played anything but brutal songs that mix technical precision with skull crushing hooks and grizzly bear vocals.
Schedule
Dying Fetus is booked for several major festivals this year, including headlining at Denver Black Sky and appearing at the Download Festival in Donington Park, Derbyshire. Their European tour will take them across the UK and Ireland, from Audio in Brighton to Clwb Ifor Bach in Cardiff, Glasgow's Cathouse, the Voodoo Lounge in Dublin, Sound Control in Manchester, The Slade Rooms in Wolverhampton, and London's The Garage. They'll also grind their way across the major cities of continental Europe, including Oslo, Helsinki, Vienna, Sofia, Stockholm, Nuremberg, Paris, Munich, Madrid, Berlin, Prague, and Frankfurt.
Trivia
Front man John Gallagher has said that the band's name was chosen when he and co-founder Jason Netherton were teenagers simply as a way to cause as much offence as possible. They continued to provoke starting with an early EP called Bathe in Entrails. With more than a dozen former members, Dying Fetus has spawned numerous other death metal groups, such as Suffocation, Misery Index, and Criminal Element.
Band
Dying Fetus formed during the glory days of death metal, the early 90s, in Maryland. John Gallagher and Jason Netherton got together in 1991, but they didn't have a full band until meeting Nick Speleos in 1992. By the time they recorded their first album, Infatuation with Malevolence, in 1994, they had added Rob Belton as drummer and Brian Latta on guitar. Speleos was gone.
Of these original members, only Gallagher has remained with the band. Though he played drums for some of the band's early lineups, he has been the lead singer and guitarist since before Infatuation with Malevolence. Dying Fetus is currently a trio involving Sean Beasley on bass since 2001 and drummer Trey Williams coming over from another Maryland band, Severed Head, in 2007.
Breakthrough
Despite being known in the underground death metal scene for their intense live shows, Dying Fetus didn't release a breakthrough album until 2000 after signing with the indie label Relapse Records. Their third album, Destroy the Opposition, showed how they had matured from their adolescent origins. Their lyrics now focused on strong political themes, such as criticising mainstream Hollywood culture, greed, and war. Dying Fetus had also developed their musical skills, with Destroy the Opposition helping to invent the genre of deathcore, by incorporating the breakdowns of metalcore into their death metal repertoire.
Hit Albums
The popularity of Destroy the Opposition has continued. Influential heavy metal magazine Decibel awarded the band a spot in their top 100 albums of the 2000s list and inducted them into their Hall of Fame. In 2007, the band broke onto a major chart for the first time with War of Attrition hitting number 25 on the Top Heatseekers chart in the US. Dying Fetus kept giving their fans exactly what they wanted by releasing another extreme metal album in 2009, Descend Into Depravity. This time they ranked even higher, crashing into the Billboard 200 at number 168, peaking in 4th on Heatseekers and blasting their way into the top 30 on both the Indie and Hard Rock charts. 2012's Reign Supreme lives up to its name by showing that Dying Fetus isn't going to step down from their throne as death metal gods any time soon. Reign Supreme launched the band into the Billboard 200 again, along with a number 14 ranking on the Hard Rock charts.
Show Experience
Just like their albums, a Dying Fetus concert is a no-frills affair. They don't bother with theatrics, costumes, or comedy routines. They instead start off fast and heavy and stay that way, driving the audience into a frenzy of moshing and head banging. When you've got Dying Fetus tickets, you'd better be ready for the full death metal experience since these guys are as serious as death about their music. So are their fans.
Back to Top
Epic events and incredible deals straight to your inbox.