Looking for Def Leppard outside the UK?
Check out one of our international sites.
Take me there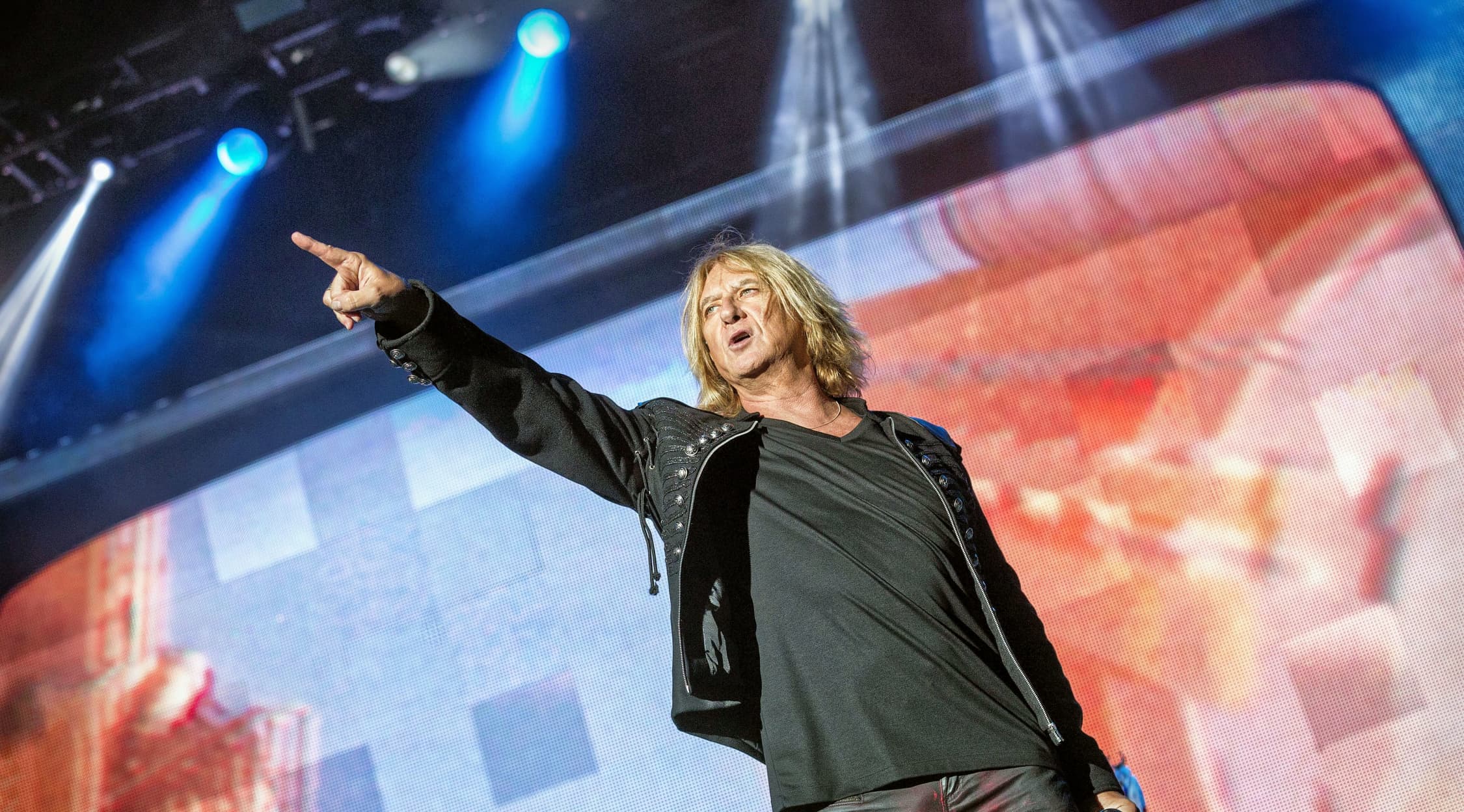 Zuma Press
Def Leppard Tickets
Def Leppard: Sheffield metal legends
With their powerful style of hard rock, Def Leppard were at the forefront of the new wave of British heavy metal that gained traction on both sides of the Atlantic in the early '80s. After four decades in the business – and 11 studio albums – Joe Elliott, Rick Savage, Phil Cohen, Vivian Campbell and Rick Allen are still going strong, with record sales now topping 100 million; making Def Leppard one of the best selling bands of all time.
For the first time, the band's entire back catalogue is now available on streaming services Spotify and Apple Music – and the group have announced a UK and Ireland Hysteria tour for December 2018. The 11-date UK and Ireland tour will see Def Leppard perform their 1987 album Hysteria in its entirety, and will be supported by American rockers Cheap Trick on all dates.
Get your Def Leppard tickets now at StubHub to hear your favourite rock classics live.
Def Leppard: four decades in the business for one of Britain's finest metal groups
Formed in Sheffield in 1977, Def Leppard's debut LP On Through the Night proved an instant hit, and with songs such as "Hello America" it was clear that they had ambitions beyond UK shores. Second record High 'n' Dry helped them refine their sound, with single "Bringin' On the Heartbreak" one of the first metal tracks played on MTV.
By the time third album Pyromania was released in 1983, they were one of the biggest bands in the world, and lead single "Photograph" overtook "Beat It" by Michael Jackson to become the most requested video on MTV. Pyromania sold over 10 million copies in the US, earning it Diamond status.
In 1984, drummer Rick Allen lost his left arm in a car crash, but has continued in his role thanks to the band's unwavering support and a specially adapted drum kit. There have been seven further albums since then though, proving the injury has had no ill effect on their success. Monster singles "Animal", "Pour Some Sugar on Me", "Armageddon It" and "Love Bites" saw a band at their peak, and they remain a colossal force live.
Get your Def Leppard tickets now at StubHub to see one of Britain's greatest rock bands live.
Similar artists to Def Leppard
Few rock legends have endured as long – or as productively – as Def Leppard, but a few heroes of yesteryear are still rocking. Slash and Axl Rose have come back together to take Guns N' Roses around the world again, while Megadeth remain masters of their art.
Back to Top
Epic events and incredible deals straight to your inbox.