Looking for

Cradle of Filth

outside the UK?




Check out one of our international sites.

Take me there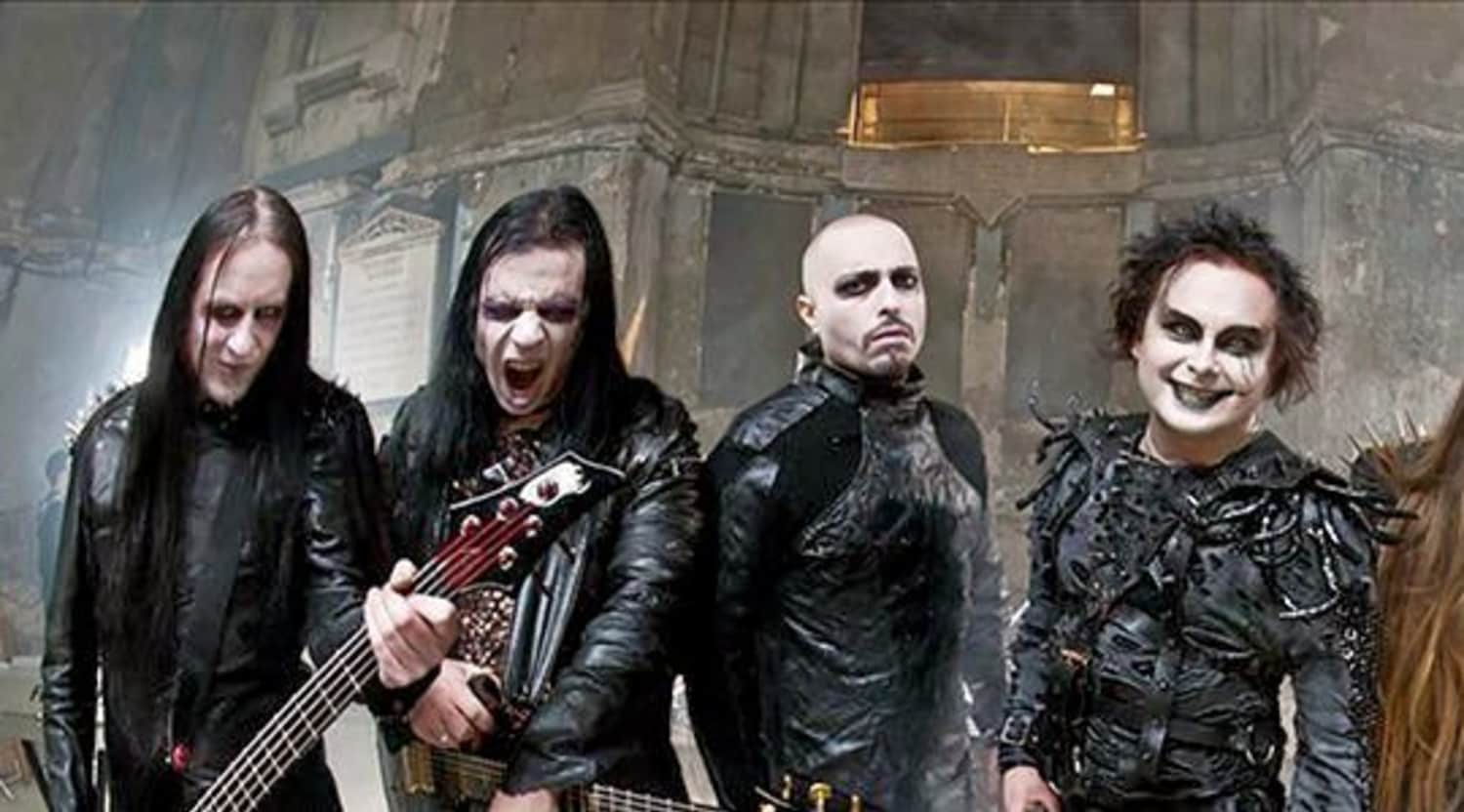 Rovi
Cradle of Filth Tickets
A Suffolk-based hard rock band, Cradle of Filth was formed in 1991. Known for their extreme style of metallic rock, the group brings together a number of sub-genres in order to create their particular sound. Often, elements of goth-rock, hardcore metal and symphonic metal can all be heard, blended together with lyrics that evoke nightmarish scenarios drawn from Gothic novels, horror movies and mythology.
The energetic live band is fronted by Daniel Lloyd Davey, better known as Dani Filth, who founded the band and is its lyricist as well as singer. The band have been variously described in the music press as devotees of black metal or death metal, but their guitar-driven rock is harder to pin down than either term gives them credit for. Unlike many bands of their type, Cradle of Filth have enjoyed some mainstream interest, largely down to being championed by the likes of Kerrang! magazine as well as featuring frequently on MTV .
Cradle of Filth's career milestones
Cradle of Filth signed to Cacophonous Records in 1994 and produced their debut album release for them that year, named The Principle of Evil Made Flesh. Prior to it coming out, the band had recorded a number of demos before making an entire studio album for the ill-fated Tombstone Records, which went bust before the work could make it out of the studio. The band soon moved on from Cacophonous, too. Their next studio outing was for a work called Dusk and Her Embrace, which became their second album. Released in 1996, it was a hit in Finland, where it reached number 24 in the album charts. In the UK, the LP got to a respectable number 107.
Cruelty and the Beast was unleashed on the public in 1998. It gave the band their first true mainstream breakthrough, getting to number 48 in the UK. The LP was named by Kerrang! as one of their top-10 of essential black metal albums a couple of years later. The album was a hit in several European countries, notably Finland, Austria, France and Germany. Following its success, the band put out an EP named From Cradle to Enslave but the group were struggling at this point and several key members, including Stuart Anstis and Gian Pyres, left around this time.
In 2000, the band's new lineup released Midan, which performed moderately well in the charts. A compilation album followed another EP in 2002, which did well in the US. In 2017, Cradle of Filth put out their 12th studio album, Cryptoriana - The Seductiveness of Decay and toured extensively to promote the work.
Similar to Cradle of Filth
Seek tickets for bands such as Christian Death and Anathema at StubHub.
Back to Top
Epic events and incredible deals straight to your inbox.