Looking for Chicano Batman outside the UK?
Check out one of our international sites.
Take me there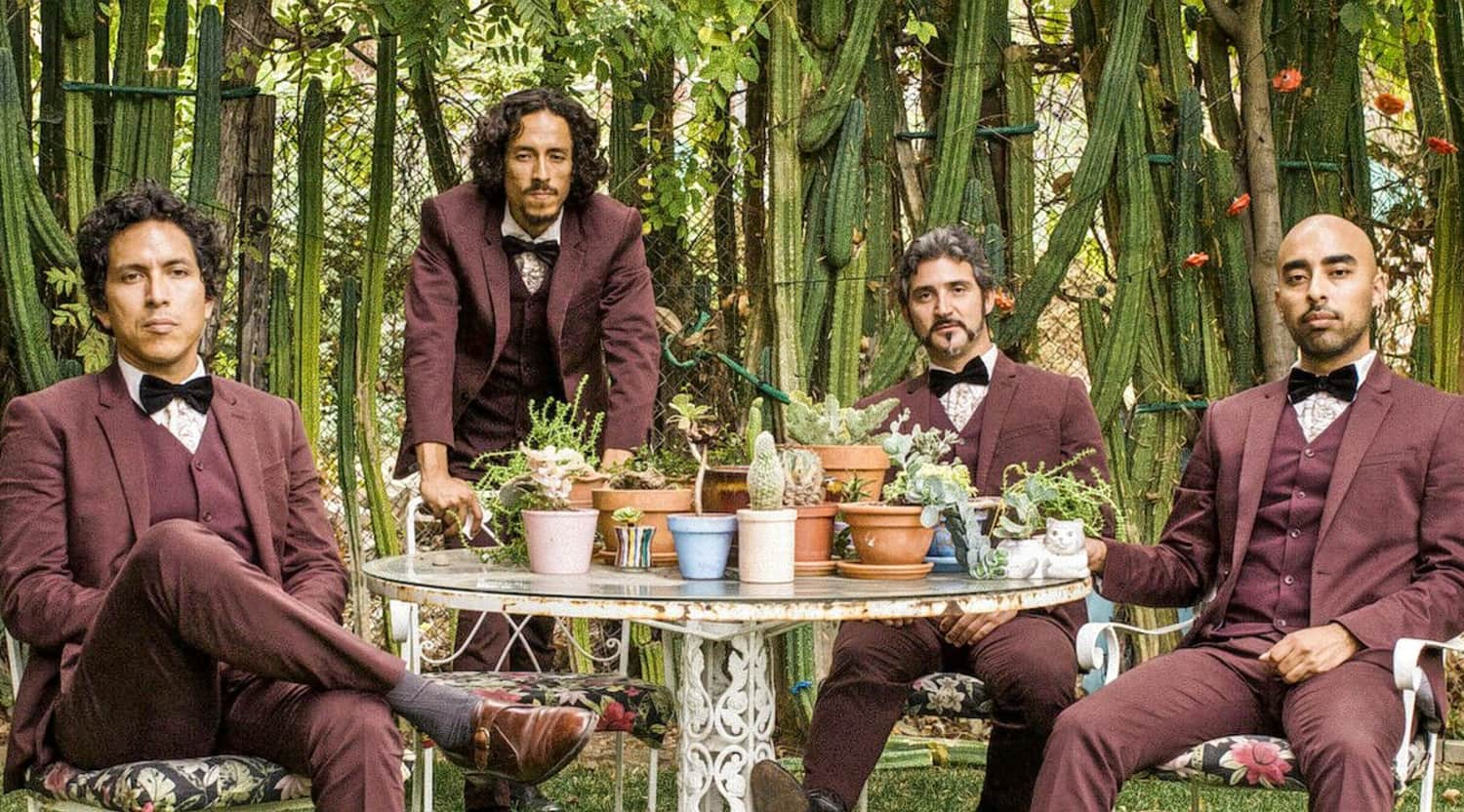 Rovi
Chicano Batman Tickets
Chicano Batman Tickets
Chicano Batman is a four-piece American band that was formed in Los Angeles, Calif. Chicano Batman is known for its upbeat musical hits, and the band has created some of the best-known vintage and Latin soul music of all time. In the past, Chicano Batman has performed at festivals like Coachella and Sasquatch. In September 2019, Chicano Batman is launching its first nationwide concert tour, exciting fans who have been waiting to enjoy full-length sets in their cities.
The Shaping of Chicano Batman
Chicano Batman was founded in 2008, and the group is composed of four Latin American men. In addition to being a vocalist, Eduardo Arenas is also responsible for playing the guitar and bass. Carlos Arévalo also is a guitarist in the group. Bardo Martinez is the lead vocalist of the group and also a pianist. The final member of the group is Gabriel Villa, who is Chicano Batman's drummer. All four of the men met while attending school at the University of California, Los Angeles. Once the men discovered that they all had musical talents, they began to make music together and eventually formed Chicano Batman. After recording tracks for two years, the band finally released its first album in 2010. After the release of the band's first album, its talents were noticed by ATO Records. The group signed its first record deal in 2011. Chicano Batman has been making smash hits ever since.
Where can I buy Chicano Batman tickets?
Purchase your Chicano Batman tickets at StubHub, the world's largest online ticket marketplace. StubHub protects its customers with its FanProtect guarantee when buying tickets on desktop or through the mobile app.
Is Chicano Batman coming to a city near me?
Chicano Batman has nationwide tour stops scheduled for its 2019-2020 tour. So far, the group will be performing at well-known venues like the Roxian Theatre in McKees Rocks, Pa. and the Kings Theatre in Brooklyn, N.Y. Chicano Batman also has tour stops already scheduled in Washington, D.C. and several cities in California.
What are some popular Chicano Batman albums?
Chicano Batman has two albums that were very popular: Chicano Batman and Cycles of Existential Rhyme.
What celebrities has Chicano Batman performed with?
In the past, Chicano Batman has performed with a variety of artists. In 2018, Chicano Batman performed with singer Miguel in Los Angeles, Calif. In 2019, Chicano Batman performed with Mexican musician Caloncho in a variety of venues throughout North America.
What awards has Chicano Batman received?
In 2017, Chicano Batman received its first award. The group received All Music's Favorite Latin and World Album for its album titled Freedom is Free.
What are Chicano Batman concerts like?
Chicano Batman's concerts are simply amazing. If you are planning to attend a Chicano Batman concert, then you will spend the night clapping along to the band's smooth tunes and dancing. Chicano Batman enjoys bringing audience members on stage with the band. In the past, Chicano Batman has hosted impromptu dance and singing contests during its performances.
What's the Chicano Batman setlist?
If you are fortunate enough to catch Chicano Batman in concert, then you can expect to hear hits from the smash album, Cycles of Existential Rhyme, including "She Lives on My Block" and "Para Agradecer." You can also expect to hear hits from its most recent album, Freedom is Free, including "Right Off the Back" and "Flecha Al Sol." You may also hear songs from its album that was released in 2012, Joven Navegante. Songs from Joven Navegante include "The Ballad of Raymundo Jacquez" and "La Tigresa. Overall, the Chicano Batman setlist is very diverse and changes for each show.
What artists are similar to Chicano Batman?
Fans of Chicano Batman may also enjoy Lani Hall or Herb Alpert.
Back to Top
Epic events and incredible deals straight to your inbox.