Looking for Blink 182 outside the UK?
Check out one of our international sites.
Take me there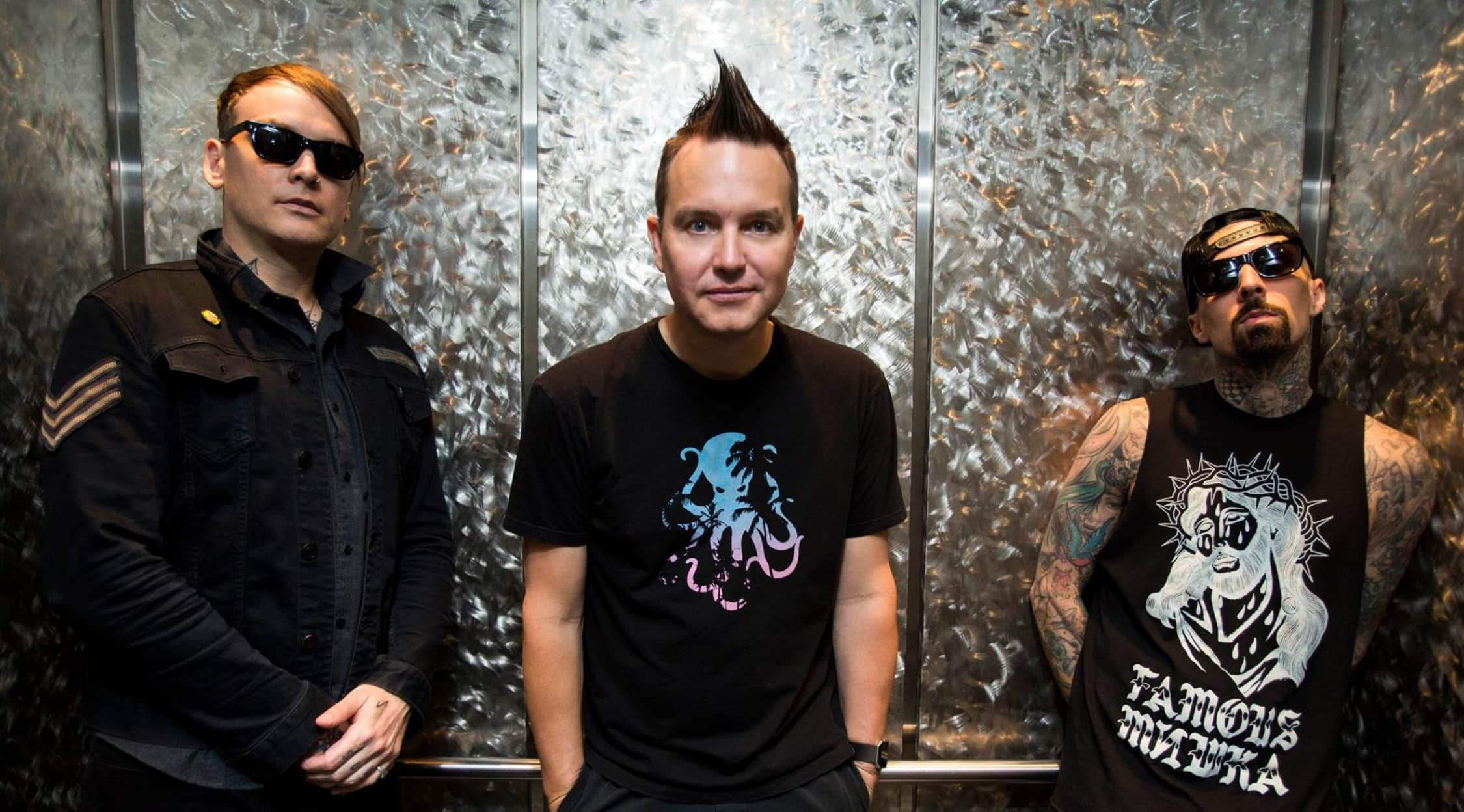 Blink-182 Tickets
Last year's California might have been the seventh studio album from this American pop punk act, but it was the first from the newly refreshed lineup. With Tom DeLonge taking leave for the second time the previous year, Matt Skiba of Alkaline Trio capably stepping up to the place, there's little doubt his influence within the band is immediately apparent.
Take lead single "Bored to Death" as an example - with a chorus penned by the band's newest member, it's as catchy as anything they've have ever done. In fact, critics have hailed the whole LP as a triumphant return to form. But even though a new voice naturally brings a new sound, there are plenty of nods to Blink's past too. "She's Out of Her Mind" has seen countless comparisons to Blink classic "The Rock Show", and its video pays tribute to the classic 90s single "What's My Age Again?". Unsurprisingly, California has topped the British and American album charts, and Skiba crosses the Atlantic with Mark Hoppus and Travis Barker for a big UK tour this coming July. So be there and buy your Blink 182 tickets at StubHub UK.
Blink 182 Biography
"No punk band of the 1990s has been more influential than blink-182", wrote the New York Times back in 2011, and who are we to argue? Formed back in 1992 thanks to a chance meeting between Tom DeLonge and Mark Hoppus in the San Diego suburb of Poway, the group initially began with Scott Raynor on drums before turning to Travis Barker to take over. Having built up a decent following with gigs at the local Soma venue, Cargo Records took a chance on the three-piece. Debut LP Cheshire Cat came out to slow burning success in 1995, but it was sophomore effort Dude Ranch that made the band their first chart inroads in the US and UK.
Cargo's gamble had paid off, but the band needed a major label deal if they were to meet their potential. Enter MCA Records (today better known as Universal), and subsequent releases Enema of the State (1999) and Take Off Your Pants and Jacket (2001) sent the trio into the stratosphere - not least thanks to the astonishing international performances of singles "What's My Age Again?" and "All the Small Things".
In 2005 though, just as the band peaked, they announced an indefinite hiatus. Tour and family pressures had understandably strained relationships between members, though they did reunite in 2009 for a five-year stint before DeLonge elected to make his departure permanent. He was officially replaced by Matt Skiba in 2016, and new album California is widely considered their very best album in years. Get blink-182 tickets at StubHub UK to see the new line-up in action.
Similar Artists to Blink 182
Once you've picked up Blink-182 tickets at StubHub UK, why not check some other pop punk gigs? Green Day has always seen comparisons to Blink-182, and if you didn't know Blink-182, you knew Green Day and vice versa, while fellow skater rockers Sum 41 are in the midst of their own great comeback.
Back to Top
Epic events and incredible deals straight to your inbox.