3 events in all locations
-

O2 Academy Glasgow, Glasgow, GLG, GB
12 tickets left on our site
-

The Roundhouse, London, London, GB
2 tickets left on our site
Looking for Blackberry Smoke outside the UK?
Check out one of our international sites.
Take me there
Blackberry Smoke tour venues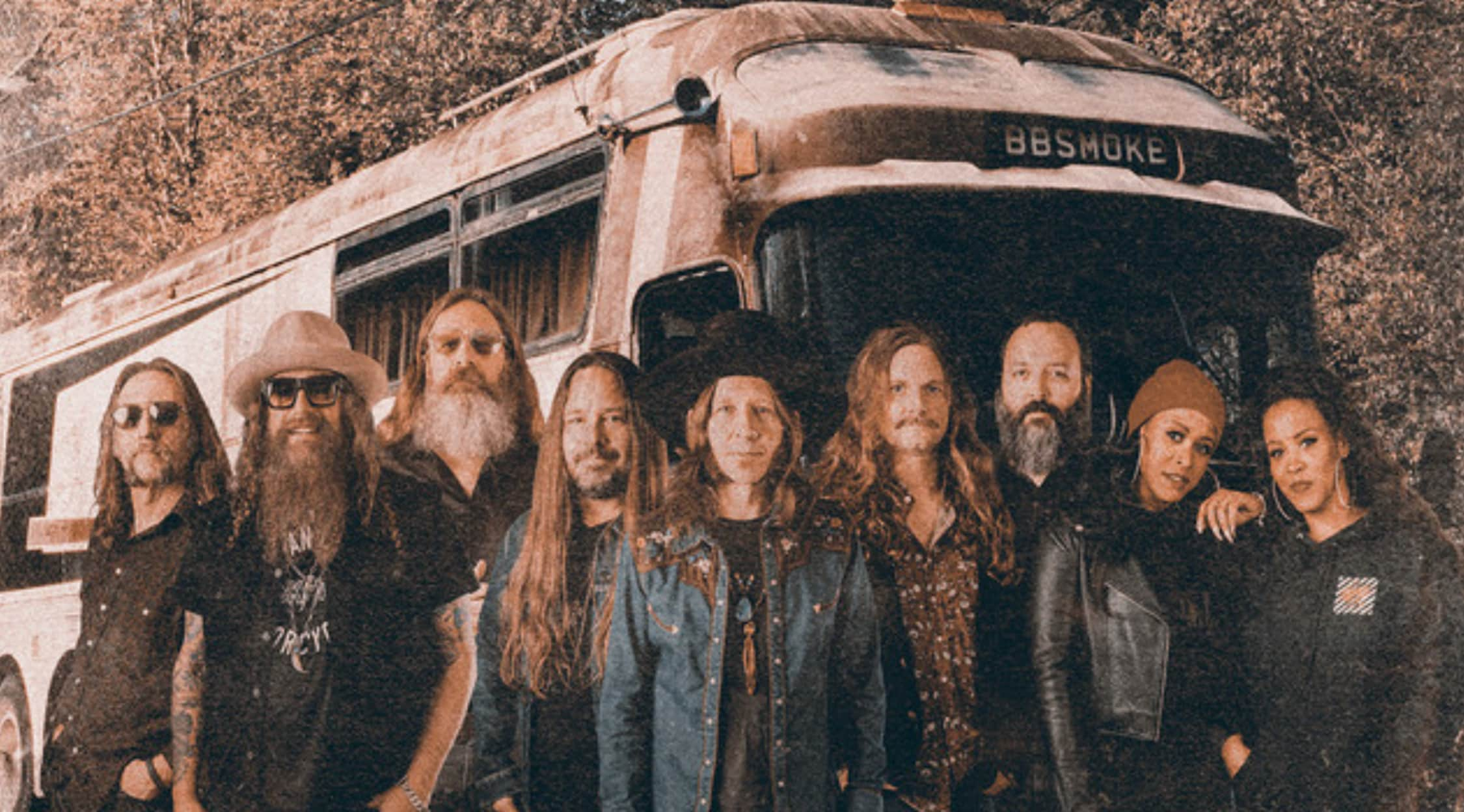 Blackberry Smoke Tickets
Blackberry Smoke Tickets
Known for their outlaw country with a rock twist, Blackberry Smoke have been criss-crossing the land for a decade and a half, singing songs of hard working, hard loving, and hard partying. They are the American South incarnate, and they might just be the second coming of Lynyrd Skynyrd.
Schedule
Blackberry Smoke tickets are now on sale for shows across North America and Europe. The band continues their relentless tour schedule with concerts everywhere from the Biltmore in Asheville and Rams Head Live in Baltimore to Bikini in Barcelona and Debaser Medis in Stockholm.
Trivia
Blackberry Smoke are a touring act in the truest sense of the world. Considering themselves "gypsies of the road," they play around 250 shows a year, and have done so for over 15 years. In fact, when the time came to record their 2015 album, Holding All The Roses, they scheduled only two weeks away from touring - and then headed right back on the road when it was done.
Band
Blackberry Smoke play old-school southern rock'n'roll like they used to back in the days of Lynyrd Skynyrd and Marshall Tucker Band. Richard Turner on bass, his brother Brit Turner on drums, Paul Jackson on guitar, and Brandon Still on keyboard provide a solid rock groove--but it's the finely honed vocals of Charlie Starr that really set the group apart.
Growing up amongst the cornfields of Lanett, Alabama, Charlie was raised in a family of musicians (his great-uncle was Buford Abner, lead vocalist for Bluegrass Hall Of Famers Swanee River Boys). His vocals have a southern country sincerity, but he can also let loose with a wild rock intensity that's drawn comparisons to AC/DC's Bon Scott.
From Lancett, Charlie moved onto LaGrange, Georgia, where he started playing with Paul, and then Atlanta, where they joined with the rest of the group and, in 2000, formed Blackberry Smoke.
Breakthrough
After two albums (2004's Bad Luck Ain't No Crime and 2009's Little Piece of Dixie) and 12 years together, the band's big break came after their old label folded, and multi-platinum selling country singer Zac Brown stepped in.
Brown was an idol of the band, and also a longtime fan, and he was glad to offer Blackberry Smoke a spot on his own label, Southern Ground Records. With Brown as co-producer, the band produced 2012's The Whippoorwill. On the strength of lead single "Pretty Little Lie," the sprawling and ambitious album rose to #8 on the Top Country Albums chart. It was also the band's first international release. In the UK, it debuted as the #30 album in the country, opening a whole new continent to Blackberry Smoke.
Hit Albums
2015's Holding All The Roses was the band's biggest hit to date, both critically and commercially. While lead single "Rock and Roll Again" was pure southern rock, reviewers praised the band for bringing bluegrass, psychedelic, and classic rock into the mix. In the US, it debuted at #1 on the Billboard Country charts, and it also charted in Sweden, Norway, The Netherlands, and Belgium.
Show Experience
Few bands are as practised as Blueberry Smoke, and few bands have spent as much time together in a cramped van. They know each other better than many brothers, and it shows in their confident, explosive live shows, which include a selection of their hits, as well as chances to let loose in extended jams. Equally at home at rock clubs and big outdoor festivals (their first album included three songs recorded live from a motorcycle rally), Blackberry Smoke have never lost that ragged and real immediacy of a wild live performance.
Back to Top
Epic events and incredible deals straight to your inbox.