4 events in all locations
-

Manchester Club Academy, Manchester, DBY, GB
5 tickets left on our site
Looking for X Ambassadors outside the UK?
Check out one of our international sites.
Take me there
X Ambassadors tour venues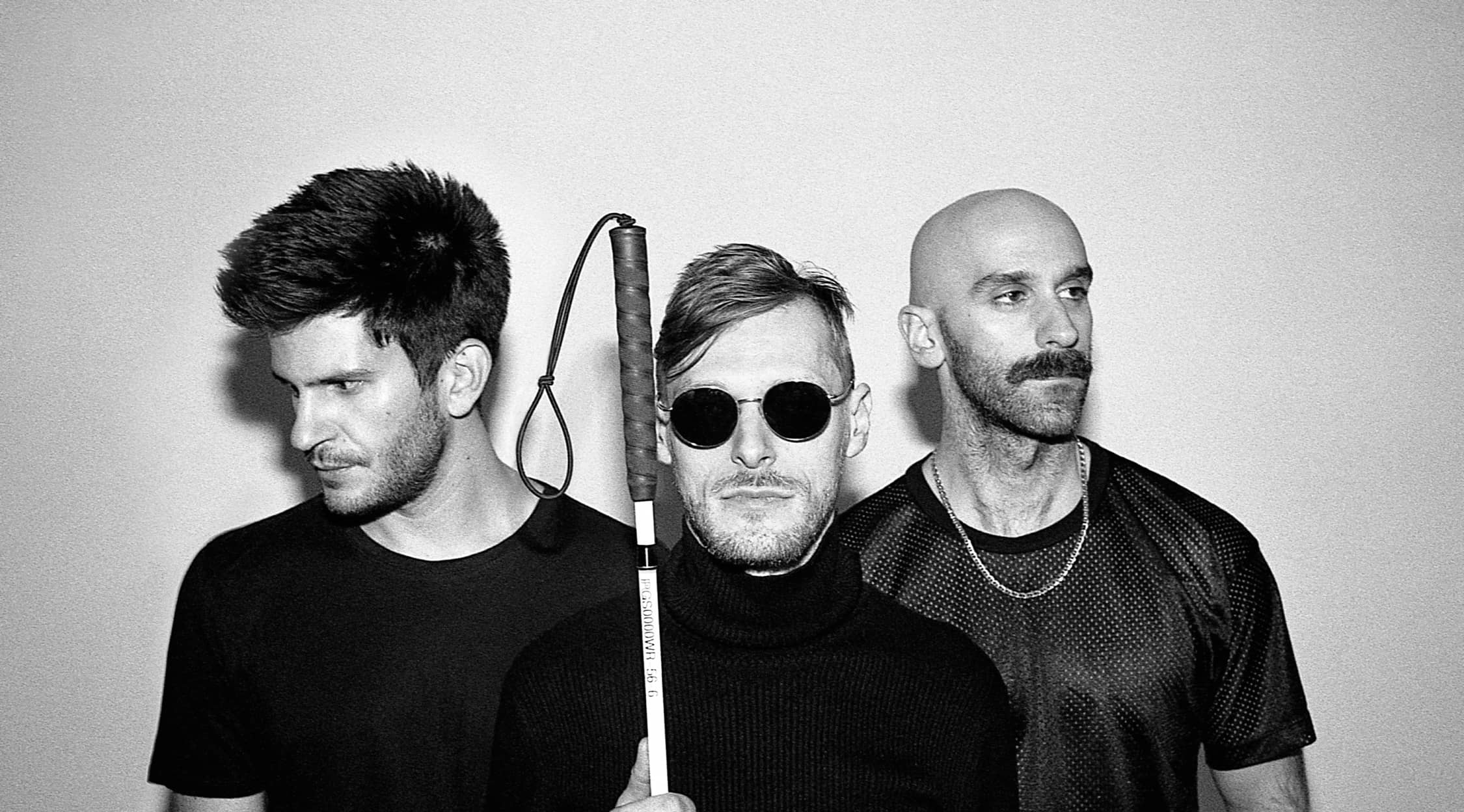 X Ambassadors Tickets
X Ambassadors Tickets
Indie rock has always promised variety, with bands under that moniker offering many musical flavors. X Ambassadors, however, encompass many styles within a single, talented band. Their sound is real, original and raw.
Schedule
X Ambassadors keeps themselves active, playing concert dates coast to coast in the United States along with stops in London, Milan, Toronto and Saskatoon. The chances of finding X Ambassadors tickets at a nearby venue are high.
Trivia
Three of the four members of X Ambassadors are life-long compatriots. Sam and Casey Harris are brothers, and Noah Feldshuh has been Sam's best friend since kindergarten. Adam Levin, on drums, didn't join the band until he met Sam and Noah in college. Casey, on keyboards, has been blind since birth, and made a living as a piano tuner before the band made it big. Their initial success came from the use of their songs in various films, television shows and commercials. One of their songs was the theme for the Detroit Lions football team in 2014.
Band
X Ambassadors value the art of storytelling, with their main influences being the blue-collar tales of Bruce Springsteen and the outrageous lyrics of Prince. Sam and Casey's father had a room stacked with vinyl records from which they gained their appreciation of all types of music. Sam's voice can be alternately soulful and harsh, often pushing up into a falsetto. Noah's guitar will sometimes feature a hint of Black Sabbath. At other times, though, it reminds listeners of the playful funk of Prince's "Kiss."
Breakthrough
Their final push towards stardom and national attention didn't come from a hit album or a spike in airplay. It came from selling cars. Their song, "Renegade," was featured in a national ad for Jeep vehicles. The song was so catchy that the ad catapulted X Ambassadors onto the national stage. It led to additional exposure on national television, culminating in an outdoor gig on the morning news show, "Today," watched by millions.
Hit Albums
X Ambassadors' debut LP, "VHS," garnered them a significant amount of indie rock airplay. The album featured their hit, "Renegade," and contained an additional twelve cuts. Interspersed with song tracks were short vignettes of recordings from their lives. The album begins with a short piece titled, "Y2K Time Capsule - Interlude," which features Sam and Casey's dad asking, in 1999, where they expect to be in 15 years. The answer was "Very far away," giving the listener the sense of their dissatisfaction with life in their formative years. The album takes the listener on a journey through the lives of the brothers as they made their way through life. The album finishes on a note of acceptance with "Naked," an introspective piece about looking within with honest eyes.
Show Experience
X Ambassadors are a tight band, which is reflected in their live performances. They enjoy themselves onstage and invite the audience to join in the fun. Sam Harris, singing from behind his own three-piece drum set, will often ask the crowd to help keep the beat and sing along. Their shows are a pleasure to attend and will leave you invigorated and wanting to hear more.
Back to Top
Epic events and incredible deals straight to your inbox.