Looking for

Wicked Louisville

outside the UK?




Check out one of our international sites.

Take me there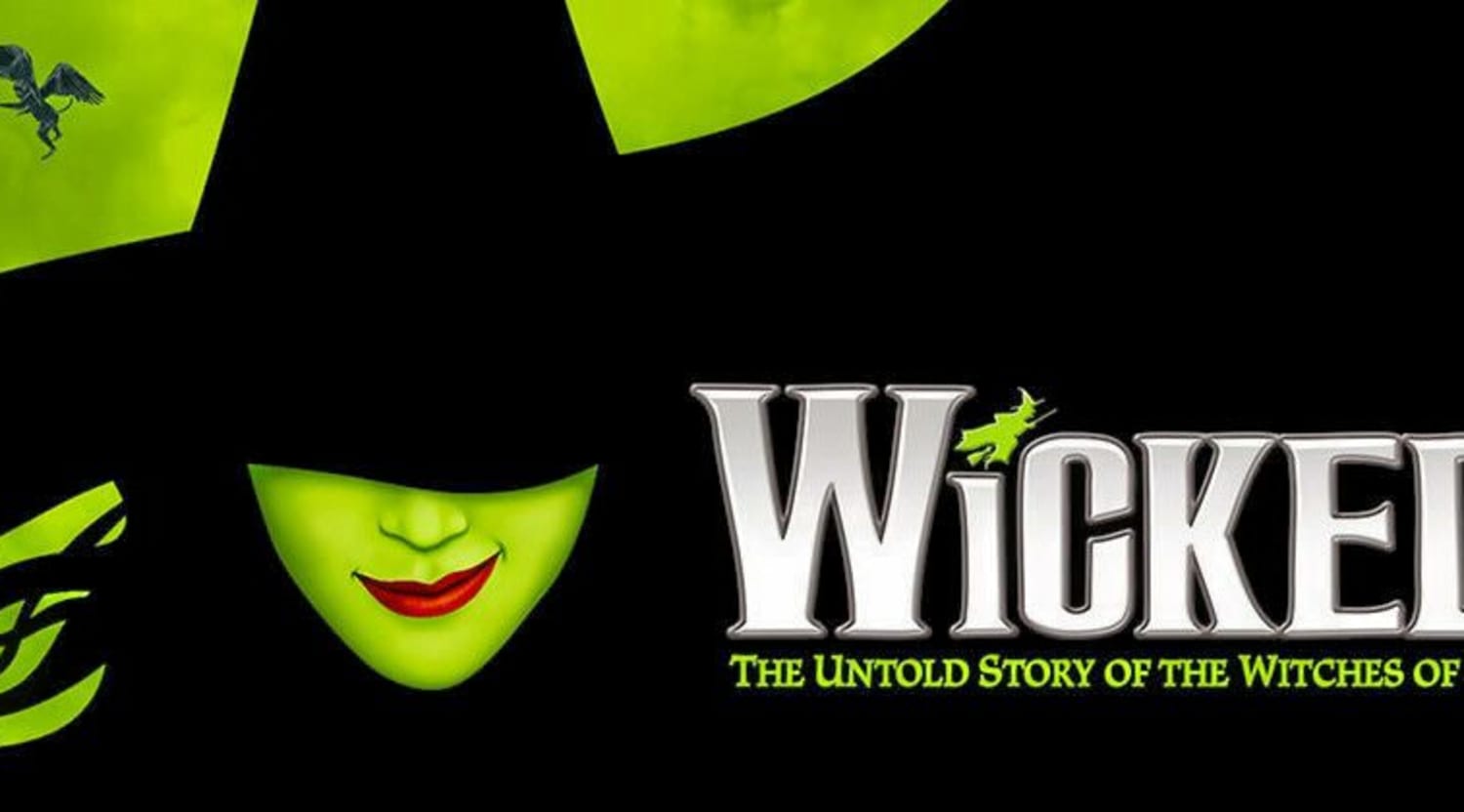 Wicked Louisville Tickets
Wicked Louisville Plot
Are you growing a little tired of the same old routine every day at work? Has all of the stress from the working world finally started to manifest itself as physical pain in your neck and shoulders from all of the many tasks that you've been given this week to take care of? Well if you're feeling a little swamped at work and you need a bit of respite from all that's ailing you, make sure you purchase your tickets early to see a fun show on the stage this weekend. There's no shortage of options headed your way if you know about using StubHub to find out all of the great productions that you'll have the chance to see this weekend. So make sure that you get out of the house early and into a place with a WiFi connection so that you can purchase your tickets to see a popular show like Wicked through StubHub today! Narrated by Glinda the Good Witch, this production is a romp through the world of Oz as you get acquainted with figures that you may remember from childhood. One among them is Elphaba, a young woman beloved by all in Oz for her kind spirit and willingness to help others. Why, then, does Glinda the Good Witch inform you that Elphaba will someday be transformed into the Wicked Witch of the West, one of the most hated figures in all of the land? Watch and see when the popular production of Wicked opens next on a stage near you!
Wicked Louisville Schedule
If you know any fans of the musical world in your life that have been complaining about not having the chance to see some of the most exciting shows on the stage lately, make sure that you send all of your friends to StubHub early! It sounds like they aren't getting the information that they need to be able to head out and see some of the most popular productions like being able to head out and see Wicked on the stage when it comes to be performed next at Whitney Hall in beautiful Louisville, Kentucky! It isn't every day that you'll have the opportunity to sit in on a performance of one of the hottest shows to come to the stage in the last decade, but Wicked continues to fill the house and sell out of tickets at nearly every performance. Spurred on by the positive reviews that this show has earned over it's time on the stage, you can rest assured to have a fantastic evening out getting your fill of entertainment when you head out to see Wicked on the stage at a venue near you! Just know that if you're at all serious about heading out to see this very popular show that you heed the warning about avoiding the box office, as all of the Johnny-come-lately fans are sure to turn up at the last minute to get their tickets there. There's no telling how quickly this production will sell out as a result, so if you don't want to find yourself in the embarrassing position of explaining to your friends why you won't be able to attend the show that you've all been planning on seeing, make sure that you make a move towards getting your tickets from somewhere else! StubHub still remains the premiere place for folks to head to pick up the tickets that they need to see the most celebrated shows on the stage, so if you were looking to enjoy Wicked in person, buy your tickets through StubHub today!
Wicked Louisville Cast
With Jennifer DiNoia, Hayley Podschun, and Kathy Fitzgerald coming to the stage to portray some of the most important characters in this production, you can rest assured that you're in good hands when you head out to see this production. Carefully vetted by the casting director for their talents, the cast of Wicked has put in plenty of hours of rehearsal on the stage since the first debut of this show to ensure that each performance is fresh for a new audience. Don't sit out on your opportunity to see Wicked for yourself and learn why so many fans and critics are still going crazy over this production! Get your tickets today!
Wicked Louisville Author
Are you often finding that your friends are not the kind of people that you want planning out the weekend's entertainment? Do you give your friends the benefit of the doubt by letting them choose what show to go and see when you have the time off of work? Well don't let yourself end up at a lesser show than you expected just because your friend's planning skills aren't as good as yours, instead direct them to StubHub so that you can purchase your tickets early enough to enjoy one of the many exciting concerts, stage shows, and sporting events that are heading your way this weekend. To teach your friends a little something about choosing wisely when it comes to the weekend's entertainment, make sure that you purchase your tickets early to see a production like Wicked on the stage when it opens next near you! Since the popular author L. Frank Baum first released his book entitled "The Wonderful Wizard of Oz", he was able to craft a world that would draw in many young fans that were eager to learn more about this mythical location and the characters in it. Writing several more books in the series before the film adaptation "The Wizard of Oz" would take the country by storm, L. Frank Baum was the inspiration for many growing up, including aspiring author Gregory Maguire. But as Gregory Maguire got older and worked his way through Baum's many written works, he quickly discovered that there were gaps in the world-building and that some important figures in Oz didn't have the back story that they deserved. Rather than move on to another series, Gregory Maguire set out to fill in the gaps himself, writing and releasing a book called Wicked that would quickly become a best-seller. Serving as the inspiration for the stage show of the same name, rest assured that you'll be hard-pressed to have a bad time at this riveting show that reintroduces you to some characters of which you're already familiar! Don't miss out on this chance to see Wicked on the stage by getting your tickets through StubHub today!
Wicked Louisville Trivia
Q: When did Wicked first open for the stage?
A: Wicked first opened for the stage in 2003, which was followed shortly after with its first national tour in 2005.
Q: Where did Wicked first open for the stage?
A: Wicked first opened for the stage on Broadway, though it had its original tryouts in San Francisco.
Back to Top
Epic events and incredible deals straight to your inbox.