Looking for

Wicked Kansas City

outside the UK?




Check out one of our international sites.

Take me there
Venues for Wicked Kansas City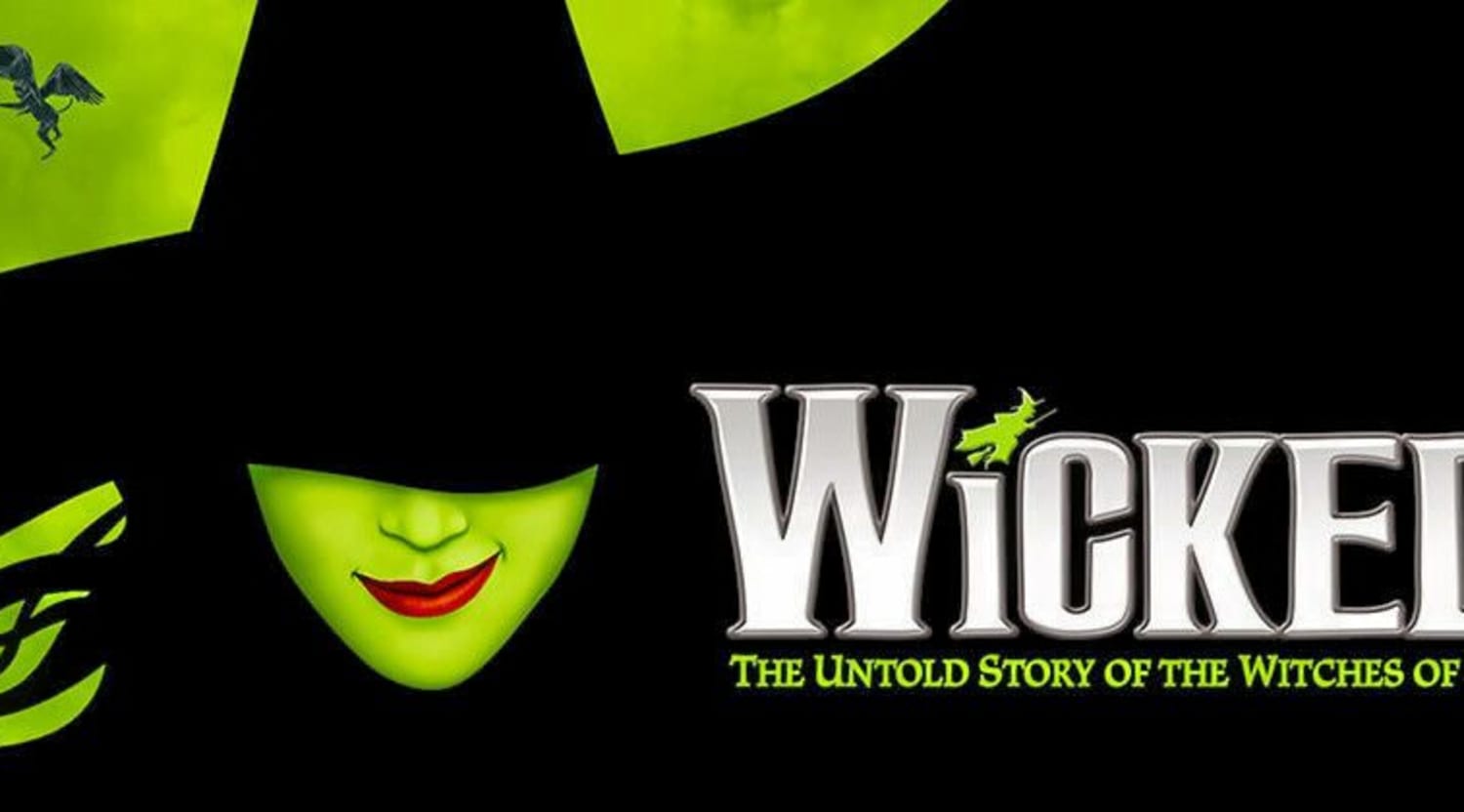 Wicked Kansas City Tickets
Wicked Kansas City Plot
Have you been finding that the many stresses of the work week are starting to carry over into other parts of your life? Can you reach up now and feel the knots forming in your shoulders and back from all of the tasks that have landed in your inbox in the last few hours alone? Well if all of your stress has started to manifest itself in physical ailments and general pain, it's highly recommended that you find a way to let loose this weekend to recharge your batteries after a stressful week at work. Give yourself a little break from the many responsibilities you have at work by logging on to StubHub to see if you'll have the chance to see a much sought-after show on the stage this weekend. For the experience of a lifetime seeing one of the most popular shows to open for the stage in a long while, make sure that you purchase your tickets early through StubHub to see a show like Wicked while you still have the chance! Narrated by Glinda the Good Witch, the show Wicked is a wild romp through this mythical land that explains much of the back story that was left untold by the written works of L. Frank Baum. In this tale, you'll have the chance to learn how a popular figure in Oz, Elphaba, would quickly change to be known as the Wicked Witch of the West, making everyone around her fear her very presence. But how could someone so nice turn into someone so evil? Watch and see when Wicked opens on the stage next in your area!
Wicked Kansas City Schedule
Do you consider yourself a huge fan of the theater? Well if you're a theater aficionado that's been looking for your lucky chance to see a show like Wicked on the stage when it opens to be performed at the Music Hall Kansas City in beautiful Kansas City, Missouri, know that this is your chance to finally see this production in person! If you've always wanted to get out and enjoy a popular stage show that people have been raving about since it's debut, then know that you won't want to miss out on a single second of this exciting show that will have you on the edge of your seat for the duration! Don't wait too long to purchase your tickets though, or you may find yourself in a long line with the rest of the disappointed fans at the box office being told that the show is sold out! Purchase your tickets early to attend Wicked through StubHub today!
Wicked Kansas City Cast
Pulling talented actresses like Jennifer DiNoia, Hayley Podschun, and Kathy Fitzgerald to perform on the stage in this show, fans have had nothing but praise for the casting director's decisions of who to go with to bring this show to life! The actresses above and more have all come into the theater with a mindset that would ensure an excellent performance on the stage on the part of everyone involved, with no one wanting to disappoint the many eager fans that have been hoping for their chance to see what all of the buzz is about in Wicked. Don't sit out on this opportunity to see Wicked in person by logging on through StubHub today so you can purchase your tickets to sit in on this exciting show!
Wicked Kansas City Author
The world of the theater has never been more appealing for a group of friends to head out and see a production together on the weekend! That's partly due to the many exciting stage shows that have been released to great fanfare over the last few years, but also in part due to the ease of purchasing the tickets that you need. Thanks to sites like StubHub, you can now find all of the information that you need to enjoy the many concerts, stage shows, and sporting events that are sure to pique your curiosity. If you've been looking for a show that'll be easy to organize your friends to attend, make sure that you purchase your tickets through StubHub to enjoy the stage production of Wicked while you still have the opportunity to see this exciting show while there are still a few seats left open!
The story of The Wizard of Oz has been a huge hit with children and adults alike since it was first released in book form by author L. Frank Baum as The Wonderful Wizard of Oz. Of course, the many who are familiar with this story today are more likely to recognize the popular 1939 film The Wizard of Oz, but for those with a love of the literary world, L. Frank Baum's books are precious. Many have taken the time to dedicate themselves towards working their way entirely through L. Frank Baum's many written works, like young aspiring writer Gregory Maguire. As a child, Gregory Maguire would endlessly pour over Baum's works, hanging on every word and learning to develop his own writing style through his studies. But as Gregory Maguire continued to get older and began to reach the end of the works that L. Frank Baum had left behind before his death, he began to fret about all of the plot holes that were left open in this story.
With so many important characters in Oz that have such little backstory, Gregory Maguire began to be disappointed that he'd never have the answers that were missing from his favorite series of books. But rather than accept defeat, Gregory Maguire sat down and began to write his own story set in the land of Oz that would answer any questions that fans might have about this mythical land. Immediately a success upon it's release, it didn't take long for Gregory Maguire's work to be adapted for the stage as the popular show Wicked! Don't miss out on your chance to this weekend to see this celebrated show in person by purchasing your tickets to see Wicked on the stage today!
Wicked Kansas City Trivia
Q: When did Wicked first open for the stage?A: Wicked first opened for the stage in 2003, which was followed shortly after with its first national tour in 2005.
Q: Where did Wicked first open for the stage?A: Wicked first opened for the stage on Broadway, though it had its original tryouts in San Francisco.
Back to Top
Epic events and incredible deals straight to your inbox.