Looking for

Wicked Houston

outside the UK?




Check out one of our international sites.

Take me there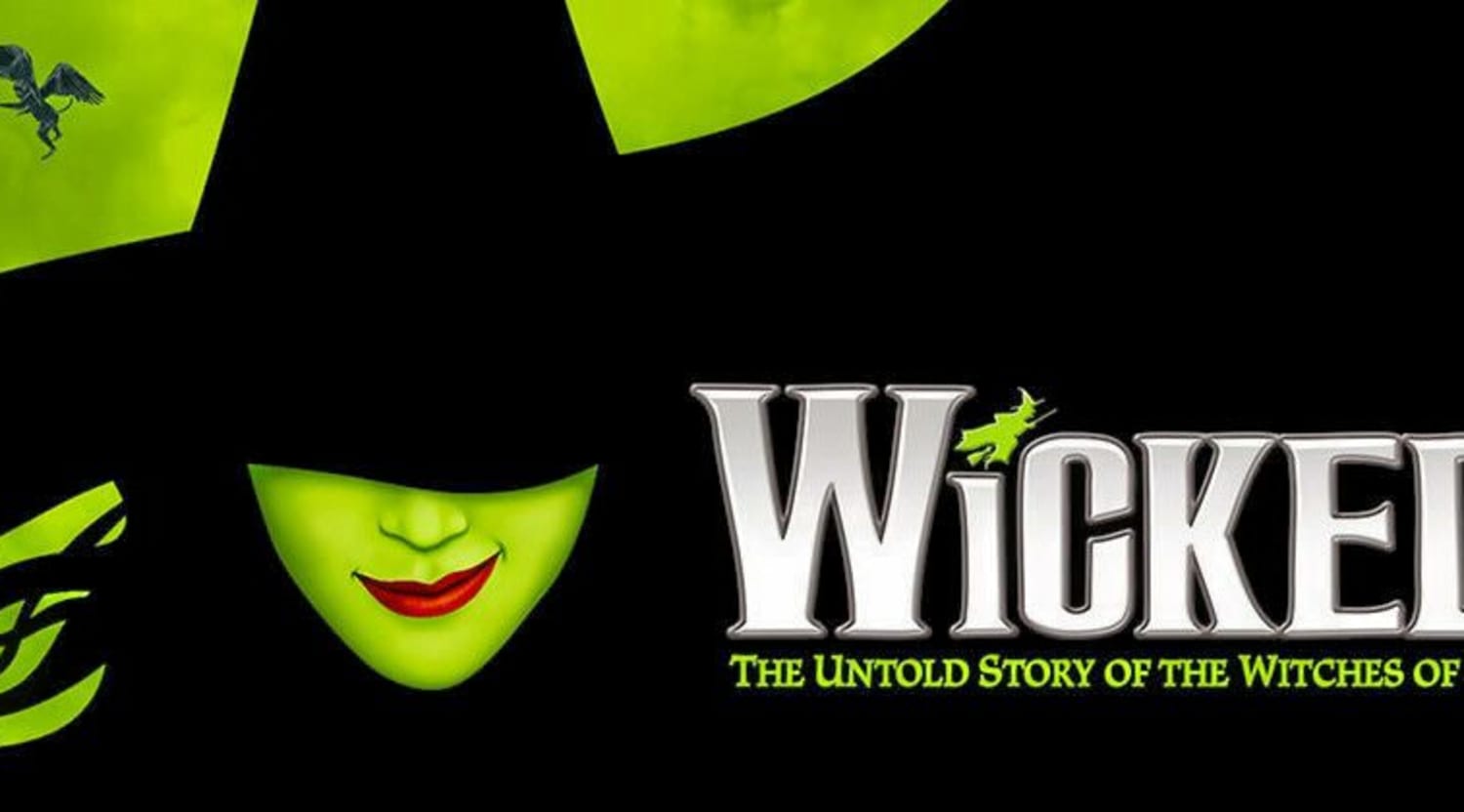 Wicked Houston Tickets
Wicked Houston Plot
Music as an art form can be a very powerful tool. While some can throw on songs in the background as they work to help keep them focused on the task at hand, others use the more raucous performances on their playlist to let loose and dance to release energy that's been building up over the course of the workweek. But music can also act as a sort of time machine, with songs that you remember from your youth instantly bringing you back through memories to your earliest, happiest days. Maybe a certain song reminds you of a time out that you spent with friends, or maybe you shared a song as "yours" between yourself and an old flame. Whatever the reason for music's ability to evoke strong emotions in people, it's clear that there are important figures that have been instrumental along the way to build the modern state of music into what it is today. One show that's been hailed for its quality songs on the stage lately has been written by a trio of talents that have been lauded for their successes in the entertainment world for years. So if you're looking for a fun show to head out and see this weekend, buy your tickets to experience Wicked on the stage today! Come and meet a character from the land of Oz that you might not be familiar with in this exciting show! Elphaba is beloved by everyone who's met her in Oz and can't help but be charmed by her winning personality. But when Glinda the Good Witch explains that Elphaba would eventually become The Wicked Witch of the West, one can't help but wonder what happened to transform such a good person into one whose life is dedicated to evil? Watch and see when the hit show Wicked opens on a stage near you!
Wicked Houston Schedule
Seldom does a show come along that turns the entire theatrical world on its head, but that was exactly the case when Wicked first came to theaters across the country! For those eager fans out there planning on heading out to see Wicked on the stage when it comes to be performed next at the Hobby Center in beautiful Houston, Texas, make sure that you take advantage of this amazing opportunity by purchasing your tickets far in advance for this show! Chock-full of recognizable characters and a setting you've loved since childhood, Wicked has quickly become one of the most sought-after shows on the stage today! If you aren't sure what to do with your time off this weekend and your friends are hounding you to figure out what the plan is, know that you can always look to one of the exciting events that you'll be able to gain access to through StubHub! Plan your weekend right and buy your tickets early to experience this amazing show today!
Wicked Houston Cast
Bringing some of the most beloved professionals from the stage to perform in this show, such artists as Idina Menzel, Kristin Chenoweth, Joel Grey, Carole Shelley, Norbert Leo, Michelle Federer, Christopher Fitzgerald, William Youmans, Ioana Alfonso, Ben Cameron, Cristy Candler, Kristy Cates, Melissa Bell Chait, Marcus Choi, Kristoffer Cusick, Kathy Deitch, Melissa Fahn, Rhett G. George, Manuel Herrera, Kisha Howard, LJ Jellison, Sean McCourt, Corinne McFadden, Jan Neuberger, and more have dedicated themselves to making the experience of Wicked an amazing one for the audiences that have chosen to see this show! Come and get in on all of the fun by buying your tickets early through StubHub so that you can see why Wicked remains one of the most popular shows on the stage today! Don't miss out on this wonderful opportunity, get your tickets through StubHub while you can still find them!
Wicked Houston Author
People go to the theater for the same reason they always have – to escape. The world of books, plays, movies, and more has always been about giving people an opportunity to travel and have experiences that they wouldn't be able to in real life, allowing the world of fantasy to take over one's mind for just a few hours out of the otherwise very serious week. But the creativity and scenarios that come out of these very shows are enough to inspire those sitting in on these productions in the theater, bringing new schools of thought to situations that perhaps the viewer hadn't considered. If you're open at all to heading out to experience the world of wonder that is a stage performance to see one of the more popular shows being brought to the stage today, make sure that you get your tickets in advance to enjoy the amazing story headed your way when the hit show Wicked opens next on a stage near you! Come and explore the magic that started with L. Frank Baum's original book, The Wonderful Wizard of Oz, the work that would serve as the inspiration to Gregory Maguire to finish what Baum started and fill in the gaps in the story of Oz that have been left open for years! L. Frank Baum passed away many years before Gregory Maguire would have the chance to read his works. But thanks to him leaving behind a legacy of the amazing characters from this story, others like Maguire have been able to pick up where he left off and continue this exciting tale on the stage for all to see! If you haven't yet been lucky enough to explore Wicked on the stage, make sure you buy your tickets early to see this exciting show while you still have the chance!
Wicked Houston Trivia
Q: When were audiences first able to see for themselves why so many fans of the musical world were talking about Wicked on the stage?
A: Wicked first opened for the stage in 2003, which was followed shortly after with its first national tour in 2005.
Q: Bringing its amazing songs and recognizable characters to the stage for fans to enjoy, what popular New York City neighborhood was chosen to host the debut performance of Wicked on the stage?
A: Wicked first opened for the stage on Broadway, though it had its original tryouts in San Francisco.
Back to Top
Epic events and incredible deals straight to your inbox.