Looking for

Wicked El Paso

outside the UK?




Check out one of our international sites.

Take me there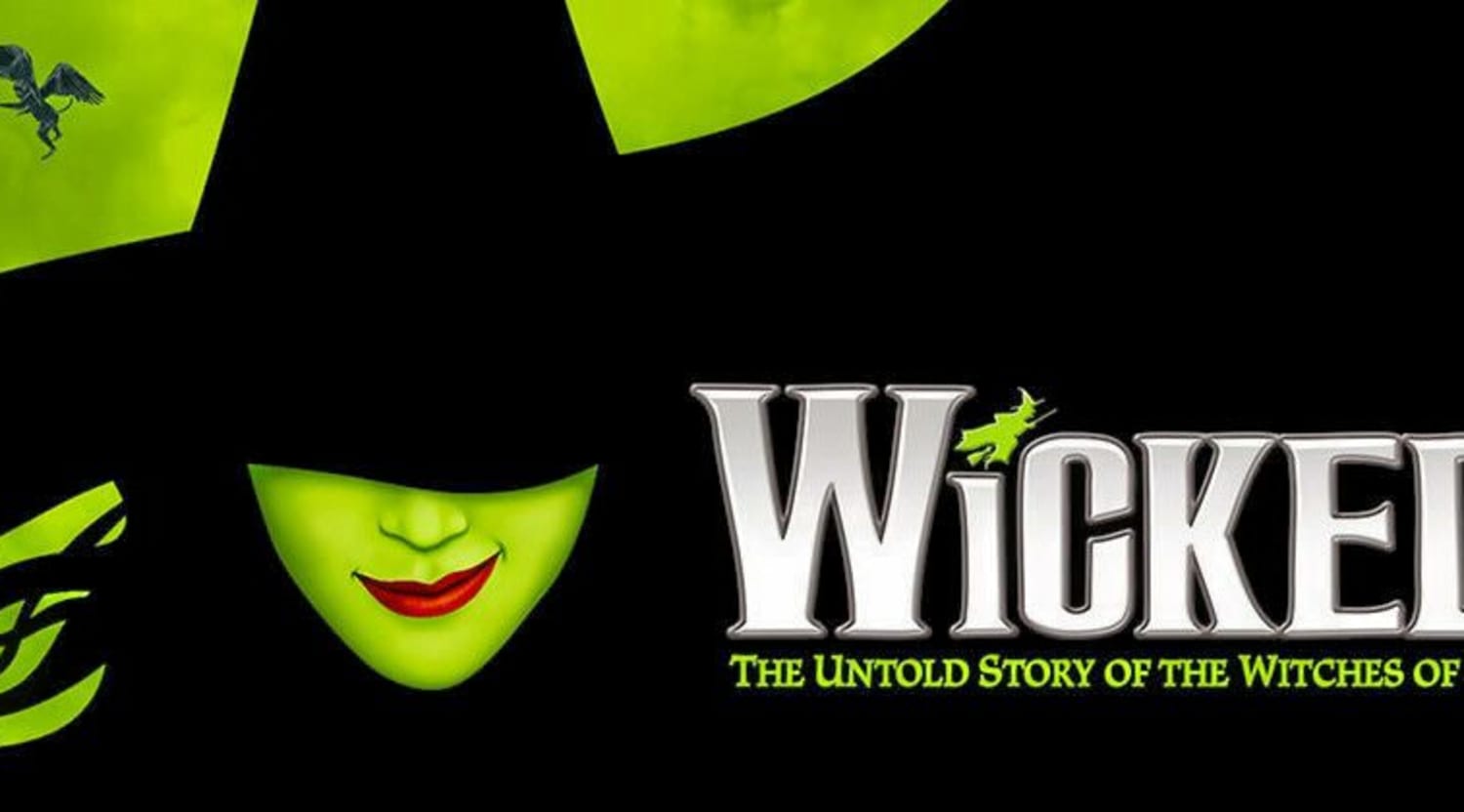 Wicked El Paso Tickets
Wicked El Paso Plot
Have you been talking to your loved ones about your need to get out to the theater soon? Well it's hard to blame you when it's so clear that seeing a stage show is a great way to de-stress from all of the pressure that's been building up during the work week. So while you could head out to see a sporting event or popular stage show thanks to the many shows that StubHub can get you into this weekend, know that you're not going to want to miss out on seeing a popular show on the stage that's delighted so many over the years since its debut like when Wicked opens next in your area! Taking you to the very location that started it all, you'll take a trip back to Oz with Glinda the Good Witch in this exciting production of Wicked when it arrives on a stage near you! Narrating the history of this mythical land as she takes you throughout Oz, Glinda the Good Witch spares no details on the many intricacies of life here. One of the stories that she's quick to tell involves a young woman named Elphaba who can't be more loved throughout Oz. Always eager to help out others, Elphaba is the go-to person for when people need help. At least, until something happens to her that radically changes her perspective. After a terrible event transforms Elphaba, she quickly becomes The Wicked Witch of the West. But what could have happened to make such a wonderful person reverse course and live a life of evil? Watch and see as this beloved production of Wicked comes to be performed next on a stage near you! Get your tickets today!
Wicked El Paso Schedule
For those who were planning to get out of the house this weekend and see Wicked on the stage when it opens to be performed at The Plaza Theatre Performing Arts Center in beautiful El Paso, Texas, make sure that you've got your tickets secured early to enjoy this production! If you don't, you may find yourself in a little bit of trouble as many others have the same ideas about heading out to see Wicked this weekend. Don't let yourself get stuck at the box office, plan ahead instead and log on to StubHub so that you can just walk right into the theater when this how opens next at a venue near you!
Wicked El Paso Cast
Bringing a debut to the stage is always going to be a scary experience, even for the most trained actors that have spent months in rehearsal for a show. That was certainly the case whenAlison Luff, Gina Beck, Alison Fraser, Tim Kazurinsky, and Nick Adams took on the responsibility of bringing Wicked to life on the stage during its debut run. Thankfully, these talented performers acted out their roles flawlessly, proving that with enough talent and practice, virtually anything is possible. But now that the show is returning to the stage once again for fans to enjoy, the current cast of Jennifer DiNoia, Hayley Podschun, and Kathy Fitzgerald must pick up where the last folks left off as they continue to delight and impress audiences with their portrayal of characters in Wicked on the stage. Don't miss your chance to see this show by picking up your tickets to see it through StubHub today!
Wicked El Paso Author
Don't end up getting stuck at a show you don't want to see this weekend if you have the chance to get out of the house and see a popular musical that's been delighting fans for almost a decade! Thanks to companies like StubHub, you'll be able to get out of the house and have a range of options this weekend to go out and see, including some of the funniest comedy sets and plays that are coming to your area. But don't pass up the chance to see an amazing stage show like Wicked when it comes to your area if you haven't yet had the opportunity to enjoy this show during its initial run! Wicked takes its story from a book written by a young author named Gregory Maguire, but the origins of even his story go deeper than that. While growing up, one of Gregory Maguire's favorite authors was L. Frank Baum, the creator of The Wonderful Wizard of Oz as well as many other associated books that take place in this mythical realm. Though L. Frank Baum did release many written works that take place in Oz, his world building sets the stage but doesn't explain the origins of many of the key characters in his books. So while Gregory Maguire was glad that L. Frank Baum was able to release so many books about Oz before his death, he was frustrated that he had no idea about some of the back stories for some of the most important characters in this land. Rather than give up on finding out how some ended up in this mythical place, Gregory Maguire set out to write the history of this land by himself. Using the knowledge he gained from L. Frank Baum's other works, he was able to create a book called Wicked, which was released to great fanfare. It didn't take long for this show to be adapted for the stage with plenty of exciting songs to keep the audience on the edge of their seat, but without the determination of Greogry Maguire, there would be no show at all! So if you were thinking of heading out this weekend to enjoy a fun production on the stage, make sure you get your tickets early to attend Wicked when this show opens next near you!
Wicked El Paso Trivia
Q: When did Wicked first open for the stage?A: Wicked first opened for the stage in 2003, which was followed shortly after with its first national tour in 2005.
Q: Where did Wicked first open for the stage?A: Wicked first opened for the stage on Broadway, though it had its original tryouts in San Francisco.
Back to Top
Epic events and incredible deals straight to your inbox.