Looking for Ween outside the UK?
Check out one of our international sites.
Take me there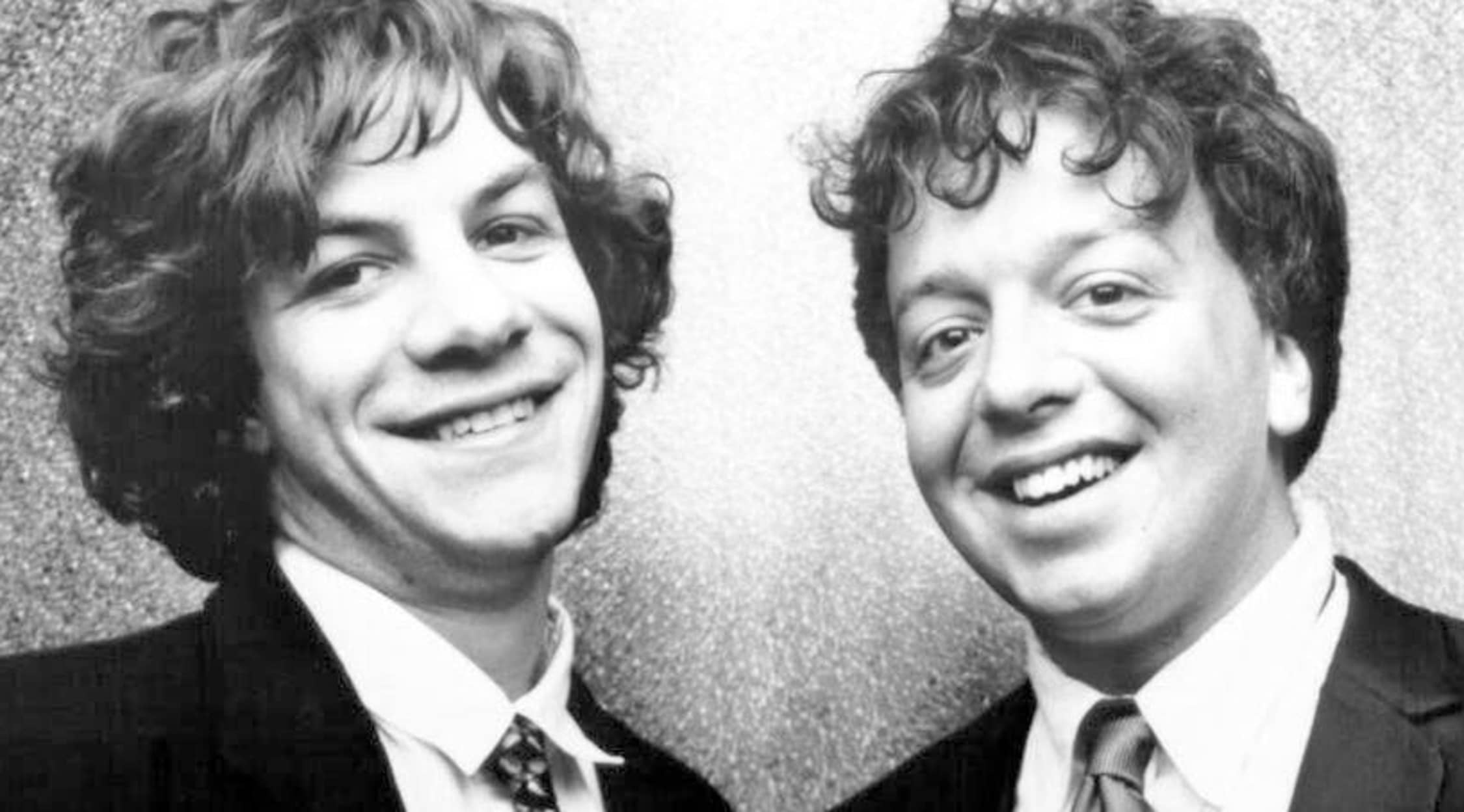 Rovi
Ween Tickets
Ween Tickets
Ween was formed in New Hope, Penn., in 1984 by Micky Melchiondo and Aaron Freeman, two childhood friends who would shortly become better known as Dean Ween and Gene Ween, respectively. The band's name was inspired by The Ramones. Ween started out as a duo with a digital audio tape as the backup band. The duo continued in this manner for a full 10 years before finally adding two - and then three - more players. Since its founding, Ween has released nine studio albums, seven live albums, two compilation albums, one video album, eight EPs, 15 demo tapes, 18 singles and seven music videos. You can see Ween on tour to support its newest releases.
Sprouted From the Demon-God
Claiming to have been "sprouted from the demon-god Boognish," Ween's interpretation of that god's image is its logo. Listen closely to certain Ween tracks - including "The Stallion, Pt. 4," "Pass the Bong," and "Up on th' Hill" - and you'll even hear Boognish mentioned. The band's coining of the term "brown" to refer to songs, events and performances that are messed up, but in a positive way, has also found its way into Ween's songs, including "If You Could Save Yourself (You'd Save Us All)," "Can't Put My Finger on It," "Chocolate Town" and "Mutilated Lips."
Where can I buy Ween tickets?
Get your Ween tickets at stubhub.com or by using the convenient StubHub app for mobile devices. Your purchase will be backed by the StubHub FanProtect guarantee.
Where can I see the Ween tour?
Ween has performed all over the US and the world, including at the Mission Ballroom in Denver, Colo., The Philadelphia Met, The Capitol Theatre in Port Chester, N.Y., Ryman Auditorium in Nashville, Tenn., and Carson Creek Ranch in Austin, Texas. Ween also frequently plays at many major music festivals like the Riot Fest at Douglas Park in Chicago, Ill., Hardly Strictly Bluegrass in San Francisco's Golden Gate Park, the North Coast Music Festival in Chicago, Ill., High Sierra Music Festival in Quincy, Calif., Nelsonville Music Festival in Nelsonville, Ohio, Festival at Penn's Landing in Philadelphia, Penn., and Bonnaroo Music & Arts Festival in Manchester, Tenn.
Who are the members of Ween?
Under its current five-person configuration, Ween features Gene on lead and backing vocals as well as rhythm and lead guitars. Dean is on lead and rhythm guitars as well as backing and lead vocals. Joining them are Glenn McClelland on keyboards, Dave Dreiwitz on bass and Claude Coleman Jr. on drums.
Who has played with Ween live before?
Ween has performed with a wide variety of artists, whether as featured artists, guests or collaborators. These include John Peel, Kramer of Shimmy-Disc, Foo Fighters, Joe Russo, Scott Metzger and Chris "Mean Ween" Williams.
What can I expect from Ween?
Ween is essentially an experimental alternative rock band. Contributing to its experimental nature are disparate components of punk rock, heavy metal, country, soul, R&B, funk, gospel and progressive rock. On the Ween setlist, you can be sure to hear its highest-performing single on charts in the US, Australia and New England, "Push th' Little Daisies." Ween's lyrics are infused with wry humor and inside jokes. Besides "brown" and Boognish references, you'll also hear recurring references to "waste" in "Back to Basom," "Chocolate Town," "Can U Taste the Waste?" and "Tender Situation." Food is another common reference in Ween songs, including in "Pork Roll, Egg & Cheese," "Chocolate Town" and "Pollo Asado."
Who are Ween's influences?
Hearing Ween's music and watching Ween perform, you may not necessary notice all of its eclectic influences, such as Talking Heads, Frank Zappa, The Mothers, The Residents, Thin Lizzy, "Weird Al" Yankovic, Pink Floyd, Hank Williams, Violent Femmes, Bruce Springsteen, The Dead Milkmen and They Might Be Giants, among others, but they're there. Both original band members are firm, however, that Prince was one of their primary influences.
Back to Top
Epic events and incredible deals straight to your inbox.