Looking for War Horse London outside the UK?
Check out one of our international sites.
Take me there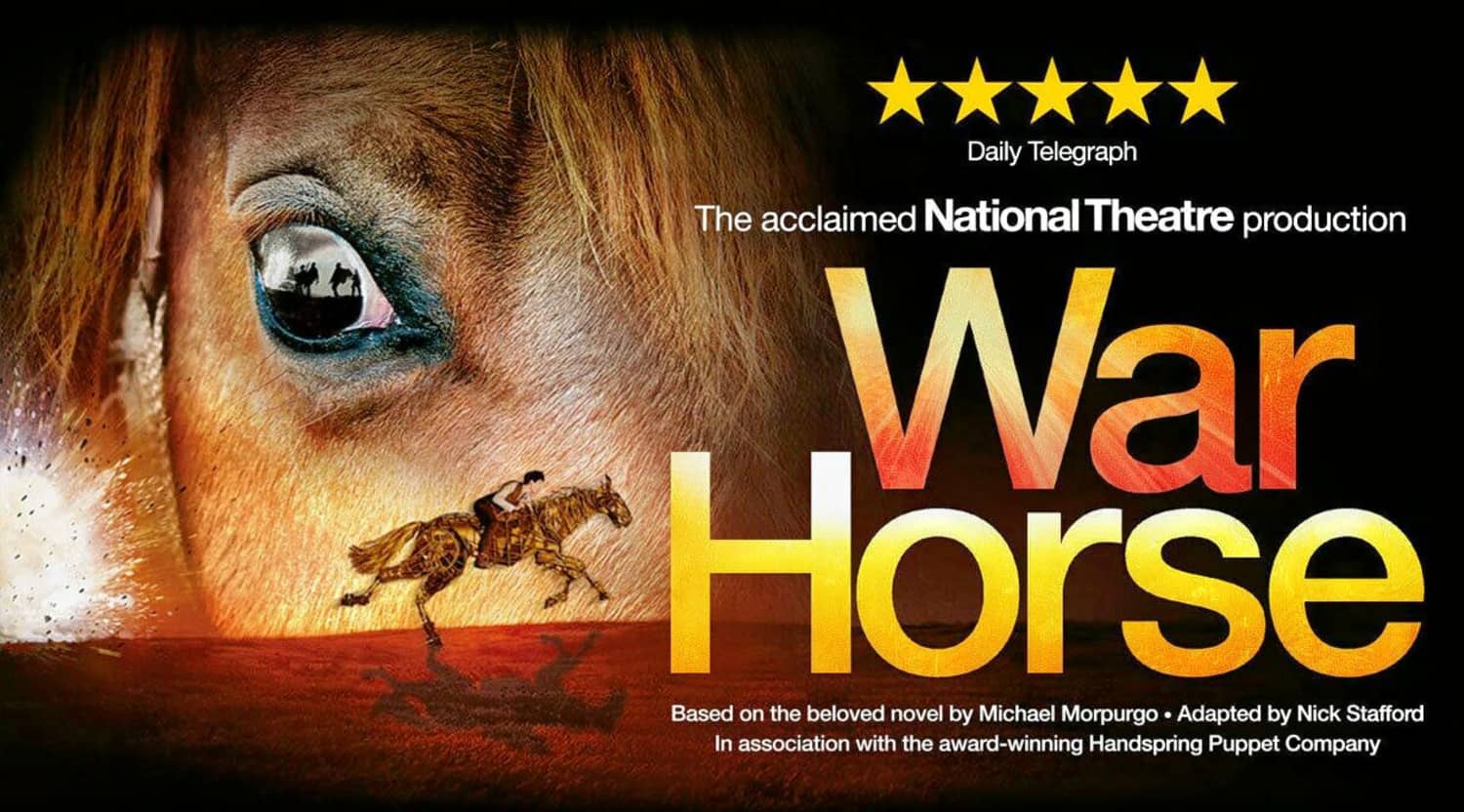 Encore
War Horse London Tickets
War Horse London - Beloved Children's Tale Comes to Life
Michael Morpurgo's heart-warming tale about a boy and his horse has been brought to the stage in this boundary pushing adaptation from the National Theatre. This innovative take on the well-loved children's novel uses imaginative puppetry from the Handspring Puppet Company to tell this wartime story about Albert and his faithful horse Joey.
Culture vultures are flocking to the New London Theatre to see this progressive production in the flesh. Purchase your War Horse London ticket now to experience this one of a kind play live.
More About War Horse London - Innovation in Action
Based on the 1982 children's novel, this play tells the story of a young boy named Albert, whose father buys a colt (Joey) at auction. The two form a unique bond that is eventually severed when Albert's father sells the horse to the cavalry at the beginning of the First World War. Despite one of the captains keeping a careful watch over Joey, the horse is eventually captured by the Germans and ends up in the care of a young girl and her grandfather. When Joey is recaptured and a horse he is friendly with dies, it suddenly becomes unsure whether the horse will be reunited with Albert after all.
If you aren't swayed by this tear jerking story then you will be by the imaginative way in which it's told. Featuring a unique collaboration between the National Theatre and the Handspring Puppet Company, this boundary breaking piece of theatre uses complex life-size puppets to bring Joey to life on stage. A talented cast manipulate the puppets against a magnificent soundtrack, leaving little for the audience to do except sit back and take in this intense show. Purchase War Horse London tickets now on StubHub UK to enjoy this award-winning adaptation in the flesh.
Other Theatre Events
Whilst buying War Horse London tickets why not check out some of the other heart-wrenching shows on StubHub UK? Uncover the latest dates for Les Miserables and Lion King London today.
Back to Top
Epic events and incredible deals straight to your inbox.