Looking for Waitress London outside the UK?
Check out one of our international sites.
Take me there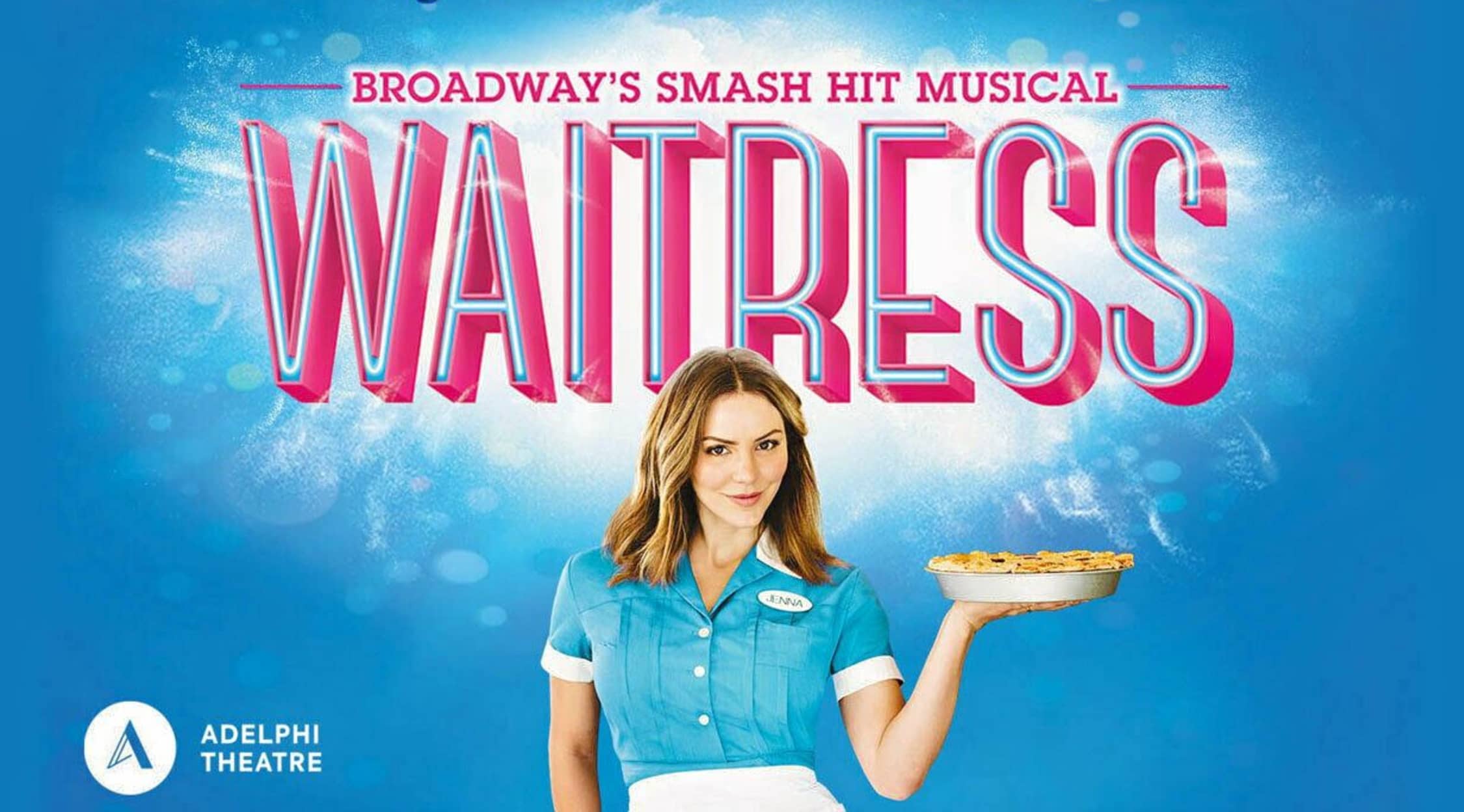 Encore
Waitress London Tickets
Waitress London delivers a platter of drama
An abusive marriage, good mates, a baby called 'Lulu' and a diner lie at the heart of this musical that is as much about food, in this case pies, as it is about persevering through difficult times and finding happiness, contentment and purpose in the presence of a new-born child. Waitress London tickets are ready to buy or to sell via StubHub.
Sample a double helping of Waitress London
Jenna Hunterson is a very talented piemaker working at Joe's Diner with her two mates, Becky and Dawn, when she finds herself drawn into an illicit affair with her gynaecologist, Doctor Jim Pomatter. Complicating matters mightily are the fact that Jenna is in the early stages of pregnancy and married to an abusive husband, Earl, from whom she desperately wishes to escape, but when her secret plan to leave goes awry, Jenna fears that she may be trapped with him forever. Breaking up the dour tone of this central plotline are Becky and Dawn, both of whom experience their own trials and tribulations with love that provide much of the humour and some memorable numbers, such as 'I Didn't Plan It' and 'You're Never Getting Rid of Me'. Months later, Jenna goes into labour and gives birth to a girl whom she names 'Lulu', and understanding that she needs to make some changes, she dumps her husband and ends the affair with the doctor. Audiences have enjoyed other editions of this musical in locations around the world, such as Waitress Atlanta, Waitress Las Vegas and Waitress San Francisco. Waitress London tickets are available now for purchase or sale via StubHub.
Experience love and redemption with Waitress London
The secret to a good musical drama is the "connectability factor", or how well it connects with the audience members, and here Waitress London scores very high. It is based on a feature film written and directed by Adrienne Kelly, while the book was penned by Jessie Nelson, with music and lyrics by Sara Bareilles. The fact that this is a production driven by a team of talented women is surely responsible for the strong female lead, choice of themes and supporting cast. Redemption and responsibility (personal and social) are keys ingredients of the crust, with love and humour providing the filling that gives this metaphorical pie its character, texture and taste. London audiences are sure to be emotionally drawn in by the real-life situations that befall this group of people who share our flaws, our sorrows and our desperate attempts to find happiness, and rejoice triumphantly when the heroine finally overcomes her challenges and savours the sweet reward that is the answer to her dreams. Waitress London tickets are ready now for purchase or sale via StubHub.
Back to Top
Epic events and incredible deals straight to your inbox.