Looking for Theresa Caputo outside the UK?
Check out one of our international sites.
Take me there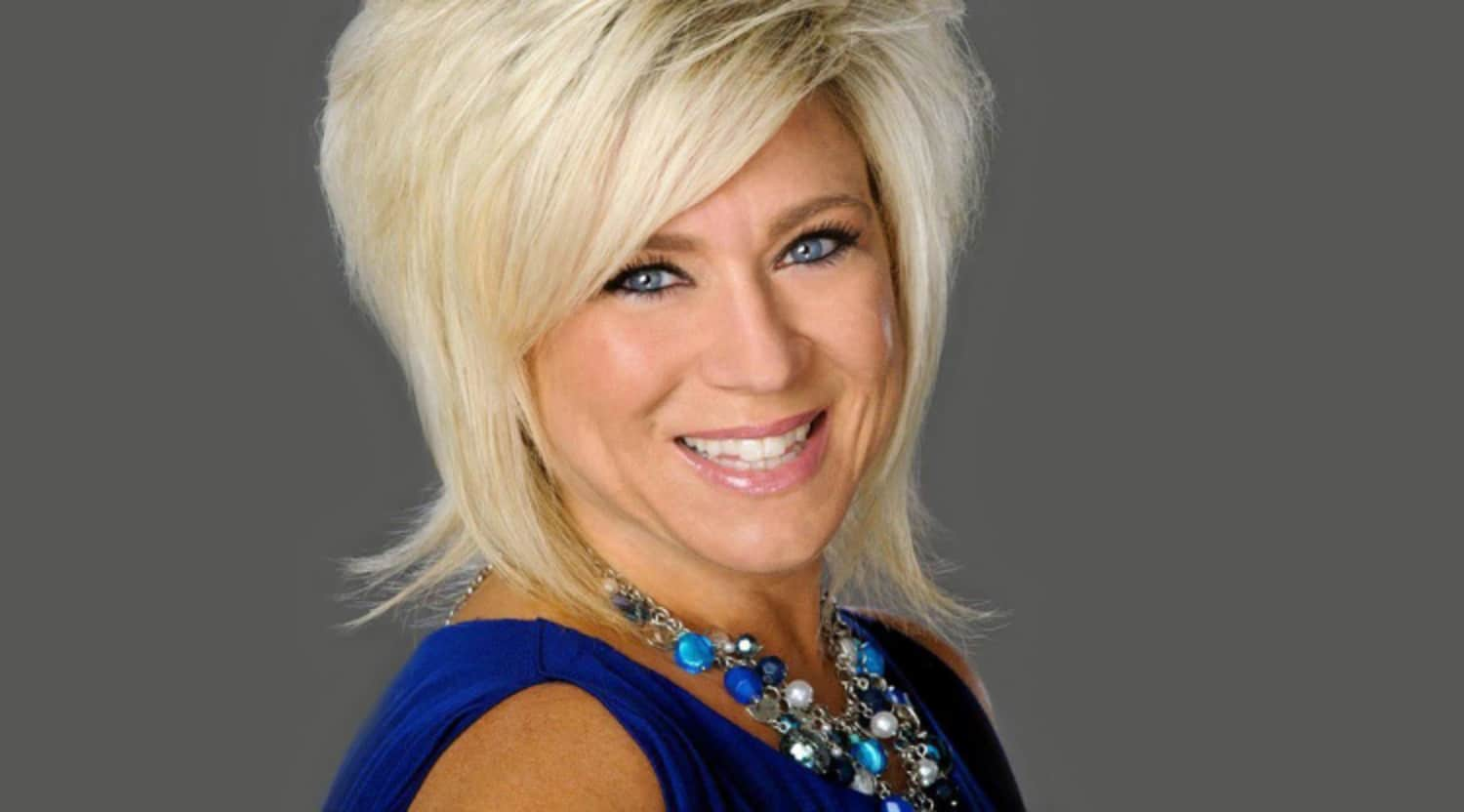 San Diego Union-Tribune
Theresa Caputo Tickets
Theresa Caputo Tickets
Theresa Caputo is a truly unique figure in today's media landscape. Originally from the suburb of Hicksville, New York, and married for over a decade with two children, Caputo allegedly sees herself as a normal mom. However, Caputo has an unusual gift. She can see and communicate with departed spirits. She initially rose to prominence on the reality show Long Island Medium. Caputo isn't shy about telling people when she knows there's a spirit around them. Her warm, outgoing personality lets her easily get people to open up to her. Since finding success on TV, Caputo has become a bestselling author with her first book reaching No. 2 on the New York Times Bestseller list. She's also been featured in commercials for companies like Priceline. Today, Caputo tours the U.S. doing live readings. Attendees at her show say they get uncannily accurate readings. Caputo says she is proud to reconnect people with their departed family and friends.
Meet the Long Island Medium
Theresa Caputo's biggest strength is her authenticity. People trust her because she's so obviously comfortable in her skin. Fans have commented that even without her psychic abilities, they'd find her very compelling. With her blonde bouffant, New York accent and warm personality, Caputo is truly unique. Audiences connect with her because she seems like she could be their neighbor, an in-law or a mom from their child's school. Caputo's path to fame has been unique. Raised in a close-knit family in Long Island, New York, she says she started to see spirits as a preschooler. It took time for Caputo to harness this gift. Initially, she was a very shy person. She spent years holding back and seeking traditional therapy for anxiety. It wasn't until she met a spiritualist that she realized being different was a gift.
Where can I buy Theresa Caputo tickets?
StubHub is your source for Theresa Caputo tickets. As a worldwide ticket marketplace, StubHub has the hookup for all the best comedy, concerts and other live shows.
Where is Theresa Caputo performing?
Theresa Caputo is performing throughout the U.S. in 2019. Whether you're in Indiana University Auditorium at Bloomington, Ind., or The Pavilion at Toyota Music Factory in Irving, Texas, Caputo is coming to a city near you.
What can I expect from Theresa Caputo?
Theresa Caputo is a mom figure for many people. With her warmth and obvious concern for others, it's easy to see why audiences connect with her. Caputo's performances are appropriate for all adults. At some events, her readings have referenced violent deaths, so some discretion is advised. Some of Theresa Caputo's shows take place at casinos, and only people aged 21+ are admitted. In addition to her accurate readings, audiences get a kick out of Caputo's gift for humor. She peppers her act with jokes, often based on responses from the audience. She's an entertaining presence and unafraid to approach members of the audience. Caputo is skilled at building rapport with a crowd.
How long is a show on the Theresa Caputo tour?
Theresa Caputo's live shows are about two hours long.
What are some of Theresa Caputo's career highlights?
Theresa Caputo starred on the reality show Long Island Medium on TLC from 2012 to 2018. Her ability to see spirits and her fearlessness about approaching people set her apart from other psychics. Her care for people and ability to connect with them also endeared her to the viewers at home. Since then, Caputo has written three books about her gift, how she learned to accept it and how it's changed people's lives for the better. Caputo has also crossed over to become a sought-after personality in her own right apart from her psychic abilities. She's appeared on Lip Sync Battle, among other shows.
What performers are similar to Theresa Caputo?
Theresa Caputo has a lot in common with other popular mediums working today. Her warm approach and modern style are reminiscent of John Edward. Caputo's live readings with her own flair have also been compared to James Van Praagh.
Back to Top
Epic events and incredible deals straight to your inbox.