Looking for The Watsons London outside the UK?
Check out one of our international sites.
Take me there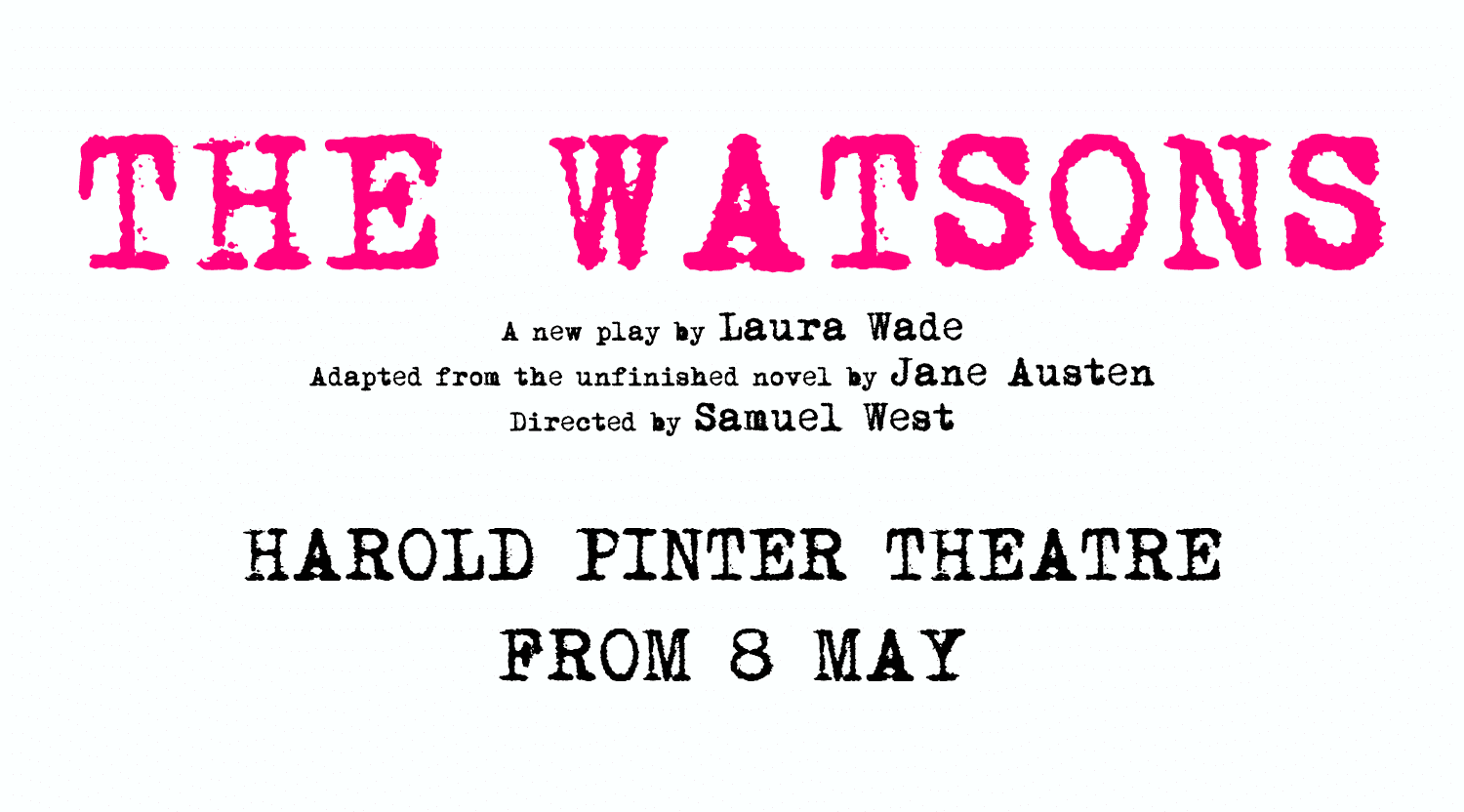 Encore
The Watsons London Tickets
A witty Austen Rewrite: The Watsons London
Playwright Laura Wade turns an abandoned Jane Austen story into a comical meta-satire. Austen never finished 'The Watsons', the story of Emma Watson, a broke but clever young woman abruptly left to fend for herself in society. And in the Austen way, after three chapters, Emma meets a number of suitors - a caddish cad, a decent clergyman and an awkward lord. For whatever reason though, Austen left the story unfinished. Now 200 years later, that is where Laura Wade has picked up the story, determined to finish it. Written by Louise Ford, who also stars in the play as Laura, the performance becomes an increasingly exaggerated Austen satire. Laura, the lead protagonist, disguises herself as a maid and enters 'The Watsons', where a series of pissed-off Austen characters find themselves in a Mexican stand-off over each other's futures. Buy or sell The Watsons London tickets here on StubHub.
Why see The Watsons?
Gleefully unruly, the production is good-humoured and subversive to the British addiction to period drama. Die-hard Austen fans might be horrified, but will also enjoy the irony and many plot twists of the writer. The structures and inequalities don't exist between the characters in this modern spin of The Watsons. Rather, there is a recurrent dilemma about how the world is, versus how it should be. The show first debuted in Chichester in November 2018 with direction by Samuel West (Darker Hour), before transferring to venues in London and West End. We recommend tickets to The Watsons London for fans of Austentatious pieces, like & Juliet to see The Watsons as well as anyone who's read Austen's books. Find yours on StubHub today.
About the playwright, Laura Wade
Laura Wade is from South Yorkshire, England. Her other published plays include Colder Than Here (2005), Breathing Corpses (2005), Other Hands (2006), Catch (2006), Alice (2010), Posh (2010) and Home, I'm Darling London (2018). These plays have each premiered at Soho Theatre London and played at venues including Royal Court Theatre, Luna Theatre Company, amongst others in the UK, and MCC Theatre (New York). Wade has received numerous awards over the years including the Critics' Circle Theatre Award (2005), Pearson Playwrights Award Bursary (2004 and 2005), the George Devine Award (2006) and the Olivier Award (2006). Praised for each of her works, the adapted unfinished novel The Watsons is a delightful, humorous spin on a period novel. Get your tickets to The Watsons London at StubHub today to see why.
Back to Top
Epic events and incredible deals straight to your inbox.