Looking for The Spitfires outside the UK?
Check out one of our international sites.
Take me there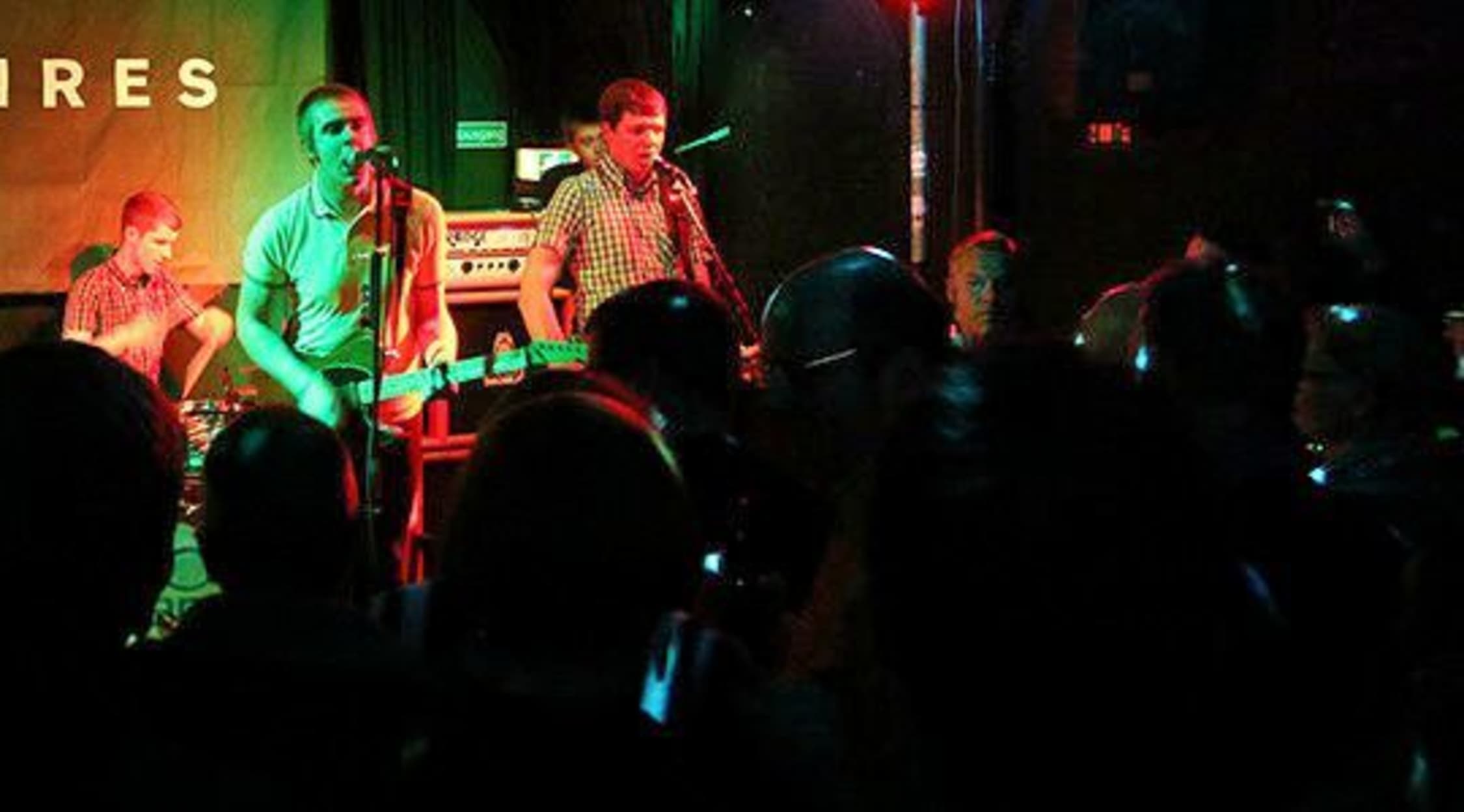 Alamy
The Spitfires Tickets
The Spitfires Energise Any Stage
The Spitfires bring an infectious, smug energy to their hard-driving rock. They're a catchy three piece band, stripped down to their core and exuding energy with every show. They've only been around since 2012 and are gaining new fans every day, renowned for both their exciting musical sound and their mod street fashion. Tickets to see this teen sensation sell out fast, as audiences are rabid to witness The Spitfires before they're all grown up.
Schedule
The Spitfires are taking their show on the road, with their tour taking them all over The United Kingdom. They'll be playing The Grand and The Borderline in London, The Citrus Club in Edinburgh, McChuills in Glasgow, The Lomax in Liverpool, The Ku Bar in Stockton, The Lord Clyde in Newcastle, The Junction in Cambridge, and The Hope in Brighton. Grab tickets to see this magnetic trio before these shows are all sold out.
Trivia
The band's name derives from Supermarine Spitfire, which was a single-seat fighter aircraft invented in Britain and deployed by the Allied countries during World War II. In addition to their touring and album releases, The Spitfires have been involved in the music for advertising campaigns. Their material has been used by brands including Merc, Baracuta, and Dr. Marten's. Despite their young age, this is a band of savvy professional musicians more than capable of navigating the complexities of the competitive music industry and carving their own highly successful niche within it.
Band/Singer
The Spitfires formed in Watford when all three members were still in high school. The band features Billy Sullivan on guitar and lead vocals, Sam Long on bass, and Matt Johnson on drums. They gig frequently in and around London, and have taken to touring with aplomb, setting a busy international schedule. Evoking the sound of Brit legends The Jam, The Spitfires have been gaining rave reviews and popular interest. Scootering Magazine raved about The Spitfires, noting them as "the most exciting band in London bar none!"
Breakthrough
The band has had a knack for firing off hit singles, causing their break into the mainstream. Their EP double single release featuring "Spark to Start" and "Sirens" was a sensation, causing Louder Than War to write that the album "could just be the record to wake today's mod-inspired generation up." This prompted Gary Crowley, the popular BBC DJ, to dub them a "great band." There's no question that The Spitfires are a hot, rising group at the present moment.
Hit Albums
In addition to their EP release, The Spitfires have put out a third acclaimed single: "I'm Holdin' On." All three singles have inventive music videos available through the band's Youtube page. They have dozens of songs for their live set, and their fans are sweetly anticipating the drop of their first full-length album. In the meantime, listeners can enjoy the fruits of their actively maintained and very popular Soundcloud page for a preview.
Show Experience
Dan Stoten from Punk Archive described their live show as exhilarating, saying, "They ripped through their set (looking brilliantly sharply dressed throughout), the original punk-rock flavour and influence there for all to see. Their lyrics potent and sound vicious, this is a classic punk rock band for the 21st Century, re-energising the original sound." These guys are stylish and energetic, looking to connect with fans at intimate venues or major festivals alike. The Spitfires tickets should lead to a wild, fun night, featuring peppy moshing and rollicking dancing. Their crowds are in love with this group - if you're a first timer at one of their shows, be ready to get converted to the camp of The Spitfires.
Back to Top
Epic events and incredible deals straight to your inbox.