Looking for The Lone Bellow outside the UK?
Check out one of our international sites.
Take me there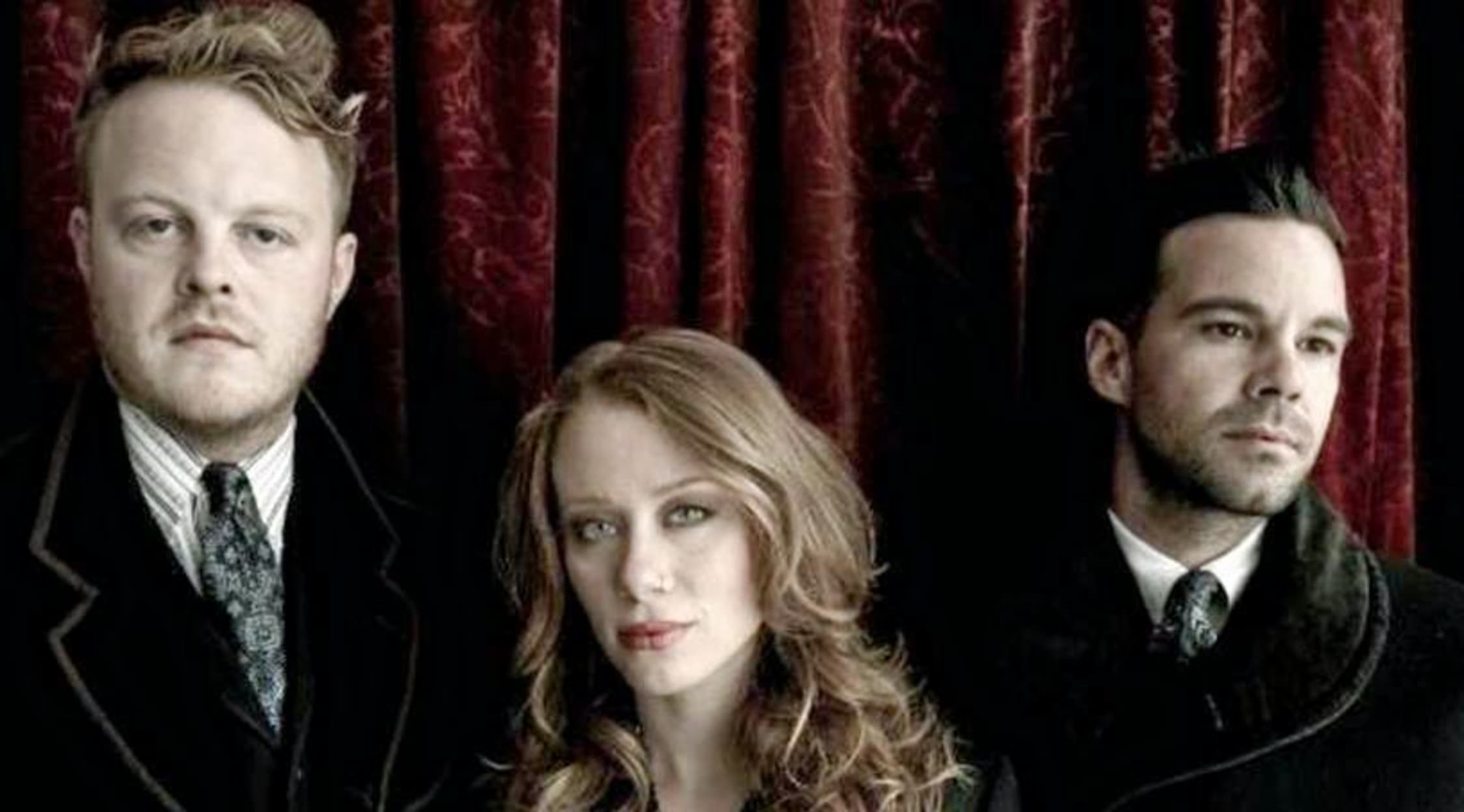 Rovi
The Lone Bellow Tickets
The Lone Bellow Tickets
It's a rare soul that can turn a tragedy into a thing of beauty. That being said, The Lone Bellow's Zach Williams is not your average man. After an accident temporarily caused his wife serious injury, Williams adapted his feelings on the experience into beautiful folk music and, thus, The Lone Bellow was soon born.
Schedule
The Lone Bellow has only been in existence a short time, but have already played prestigious venues and music festivals all over the United States. From Hangout Fest in Gulf Shores, Alabama, to the legendary Fillmore theatre in San Francisco, the trio has already brought their folk crooning and country guitar to influential stages across America and are showing no signs of slowing down. They will soon be on tour again and The Lone Bellow tickets will be available for folk aficionados as well as newcomers to the sound.
Trivia
Before playing in The Lone Bellow full time, two band members, Kanene Pipkin and Brian Elmquist, worked in the food industry. Pipkin was a pastry chef and lead singer Zach Williams notes that she "makes a mean Whoopie Pie." Elmquist, on the other hand, was a diner server in Brooklyn. According to Williams, he was terrible at it. He reportedly had "the worst Yelp review of any waiter we know," due in part to his choice of wearing shorts that were much too short for him. As he joked with Popmatters, "The world wasn't ready yet.
Band
Started as an experimental project for a reluctant musician, The Lone Bellow initially began when Zach Williams' wife suffered a temporary paralysis after a horseback accident. Williams wrote in a journal about his experience and, after plenty of urging from friends, learned to play guitar and adapt his writing into songs. After his wife had recovered, the couple moved to New York City, where he eventually formed the trio that makes up the band today, with singer Kanene Pipkin, as well as old friend and guitarist Brian Elmquist.
Breakthrough
Shortly after the band signed with Sony Music imprint Descendant Records in 2013, The Lone Bellow released their self-titled debut. The album was an immediate success, landing at No. 64 on the Billboard 200, and was named by People and Entertainment Weekly as one of the best albums of the year. It garnered nearly unanimous positive reviews. USA Today called the group "passionate and self-assured," and noted that the album has "a rootsy brew flavored with close harmonies and light on hipster pretension.
Hit Albums
Lucky for us, The Lone Bellow did not wait too long after the success of their self-titled debut in 2013 before jumping into their next album. In early 2014, the trio announced they would be recording their sophomore album with The National's Aaron Dessner. The album's eponymous first single "Then Came The Morning" turned heads and, not long after its release, the second album dropped in January 2015, and was met with favourable reviews by music heavyweights including Paste and Billboard.
Show Experience
Known to wear their proverbial hearts on their sleeves, The Lone Bellow tends to stage emotionally evocative shows. With pitch perfect harmonies and sweet guitar lines, the band has mastered the ability to mesmerise their audience and fill the room with sentimental energy. Those with The Lone Bellow tickets can be sure they'll see a deeply moving show.
Back to Top
Epic events and incredible deals straight to your inbox.