Looking for

The Julie Ruin

outside the UK?




Check out one of our international sites.

Take me there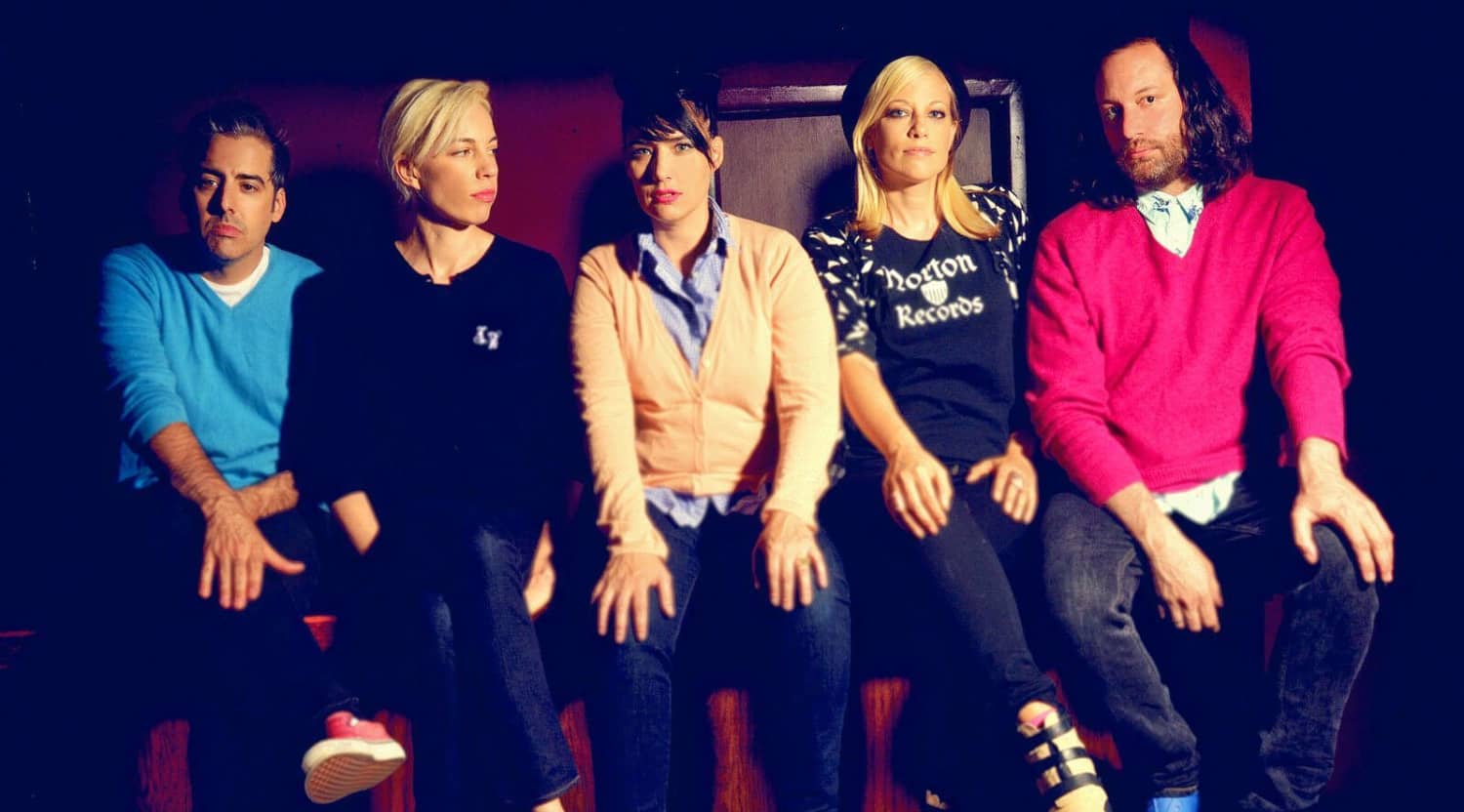 Rovi
The Julie Ruin Tickets
"
The Julie Ruin Tickets
From Aaron Lewis jumping between rock and country to The Beastie Boys leaving punk behind for hip-hop, musicians have been known to change genres at the drop of a hat. These rebrandings are certainly different, but the catchy pop-punk of The Julie Ruin rising from the ashes of hardcore band Bikini Kill surprised everyone.
Schedule
Anyone who hopes to snag The Julie Ruin tickets is in luck, since the band often play around the world. Their North American shows have ranged from the Virgin Mobile Mod Club in Toronto to the Curva 4 Del Autodromo Hermanos Rodriguez in Mexico City. They've also played the Troubadour in West Hollywood and The Bowery Ballroom in New York City. Upcoming shows will have them make appearances at the Brudenell Social Club in Leeds, the Concorde 2 in Brighton and the Electric Ballroom in London. They'll make their way throughout Europe with stops in Spain, Poland, Germany and several other locations.
Trivia
Lead singer Kathleen Hanna once produced some of the most mind-blowing screams imaginable during her time with Bikini Kill, but she dropped all of this to start recording on four-track and eight-track machines. Hanna and The Julie Ruin have an eclectic musical styling which covers punk, hip-hop and even "queercore." In fact, they once recorded with well-known queercore artist Vaginal Davis as part of a project inspired by T. Cooper's book Real Man Adventures.
Band/Singer
The Julie Ruin started out as a Kathleen Hanna solo project once Bikini Kill ended. After working with band Le Tigre, she tapped former band mate Kathi Wilcox to play bass. Keyboardist Kenny Mellman began as part of the duo Kiki and Herb. Hanna brought Carmine Covelli in as the new drummer after his stint in the Le Tigre world tour tech crew. Guitarist Sara Landeau had worked with Hanna at The Willie Mae Rock Camp for Girls, and she rounded out the band as guitarist. They turned Hanna's solo recordings into something more suitable for a band; their jam sessions eventually led to their first album release.
Breakthrough
The band mates of The Julie Ruin already had their start in the music industry, so their breakthrough was all but preordained. Hanna was also well known thanks to her stint with Bikini Kill and her feminist work. The band, starting as nothing more than solo lo-fi recordings by Hanna, were quickly noticed during their debut show at New York City's Knitting Factory. Less than three years later when Run Fast was released, fans were chomping at the bit for the album.
Hit Albums
The debut album of The Julie Ruin, Run Fast, was enough to get them noticed by individuals throughout the music industry. Exclaim! Magazine gave the album 9 out of 10 stars, and Consequence of Sound rated it similarly at 4.5 out of 5 stars. Even Robert Christgau, one of the original rock critics, gave the CD an "A" rating.
Show Experience
Those who catch The Julie Ruin in concert will no doubt leave with adrenaline pumping. The band give off an undeniably "rock" vibe, even when they're not singing the hardest of their songs. The lead singer can randomly be seen bouncing up and down on the stage, and this holds true for everyone in the audience as well. In between songs, when Hanna isn't speaking with the crowd, the droves of concertgoers scream while waiting for their next dose of punk in a way that only The Julie Ruin can deliver.

"
Back to Top
Epic events and incredible deals straight to your inbox.