Looking for Tech N9ne outside the UK?
Check out one of our international sites.
Take me there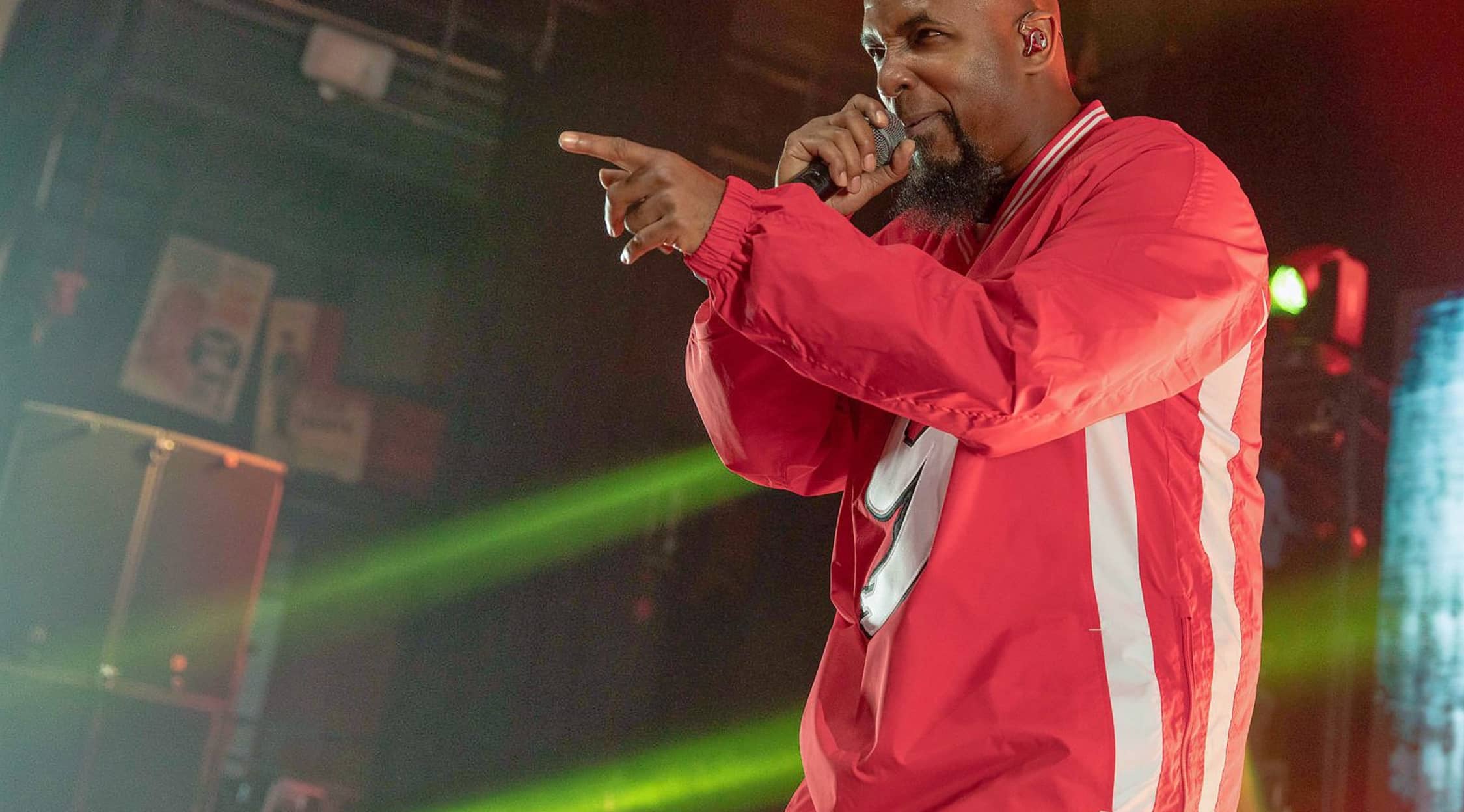 Zuma
Tech N9ne Tickets
Tech N9ne tour dates
Aaron Dontez Yates, better known by his stage name, Tech N9ne, is one of the most successful independent rappers of all time, having sold more than 2 million copies of his albums. Bringing his hip-hop-influenced, chopper style rap to venues all along the Tech N9ne tour circuit, Tech N9ne provides a show that blends entrancing elements of horrorcore with hardcore and confessional styles.
Tech N9ne's background
Growing up in Kansas City, Missouri, in the care of a mother who suffered from lupus and epilepsy, Aaron Dontez Yates began rapping at an early age. He used rap as an educational tool, helping himself to learn to spell, read and do math through raps. He also found music helpful in coping with his mother's illnesses, while an interest in the paranormal provided an escape from the realities of everyday life.
As he aged, he took part in a series of musical groups, including Black Mafia, 57th Street Rogue Dog Villains, Nnutthowze and The Regime. Finding ever greater success with each successive collaboration, he earned his first record deal with Perspective Records in 1993 while a part of Nnutthowze, although the band dissolved soon after. However, it wasn't long before Yates was signed by Qwest, then transitioned over to JCOR Records.
In 1999, Tech N9ne released his debut studio album, The Calm Before the Storm. During the same year, he also founded his own independent hip-hop record label, Strange Music, with business partner Travis O'Guin.
A slew of albums followed over the next 15 years. Tech N9ne first cracked the Billboard 200 with his 2001 album, Anghellic, which rose to No. 59 on the chart. Another breakthrough moment came in 2006 with Everready (The Religion), which reached No. 50 and is still considered one of his best albums to date. The tide had turned, and Killer (2008) and K.O.D. (2009) reached No. 12 and No. 14 on the list, respectively. 2013's Something Else hit No. 4, as did Special Effects in 2015.
Tech N9ne's collaborations
Tech N9ne is known for his extensive history of collaborations with other artists in the industry. He has teamed up with a formidable list of hard-hitting names from the industry, including Yelawolf, Snoop Dogg, Lil Wayne, Deftones, T-Pain, Mint Condition, Busta Rhymes, E-40 and Twista, among many others.
His collaborations have experienced significant commercial success, with his single "Hood Go Crazy," featuring 2 Chainz and B.o.B., reaching No. 90 on the Billboard Hot 100. His collaboration album Strangeulation was also quite successful, rising to the No. 5 slot on the Billboard 200.
Similar to Tech N9ne
Fans who enjoyed their Tech N9ne tickets may also be interested in Krizz Kaliko or Kutt Calhoun.
Back to Top
Epic events and incredible deals straight to your inbox.