Looking for Tape Face outside the UK?
Check out one of our international sites.
Take me there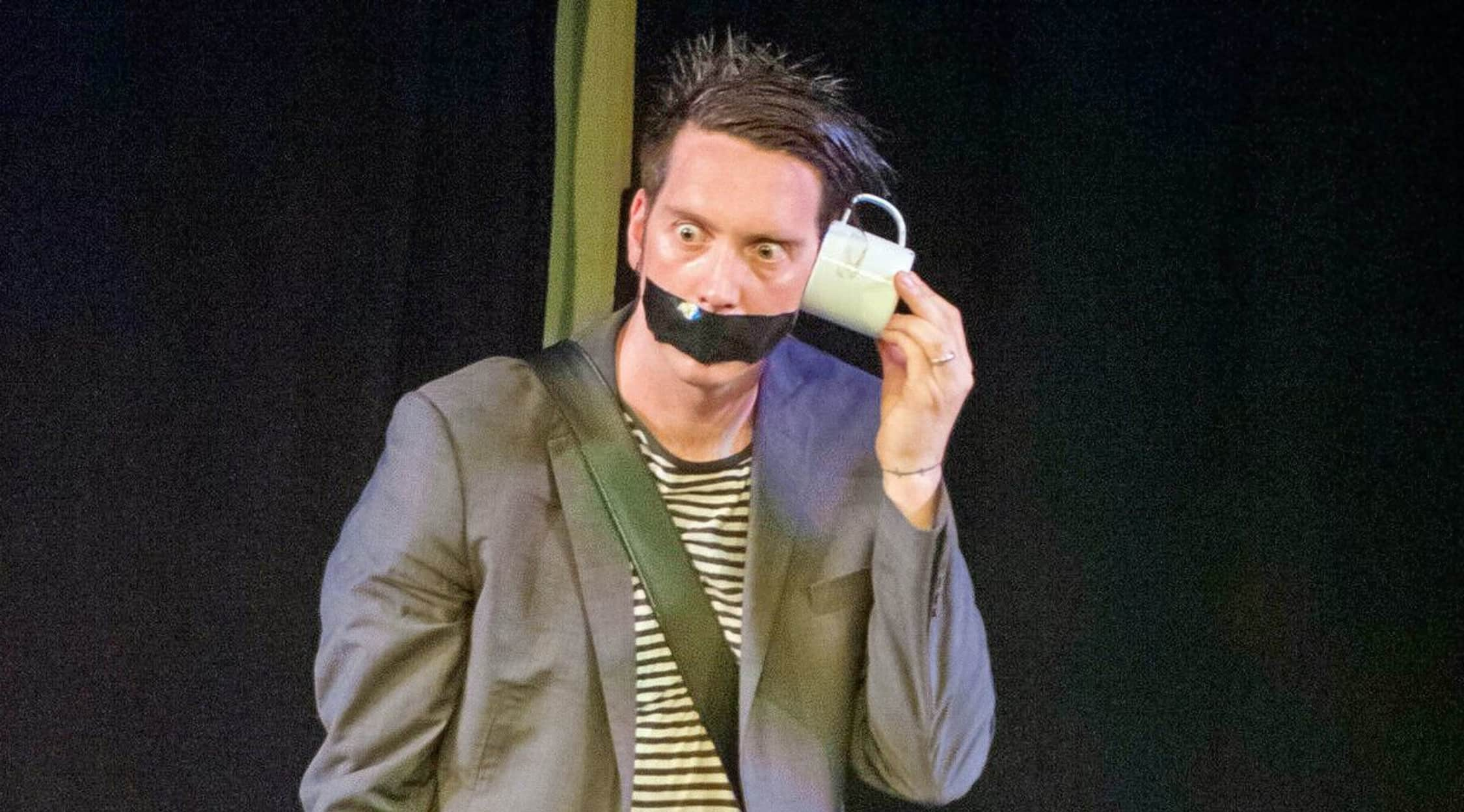 Alamy
Tape Face Tickets
Tape Face Tour
Tape Face has achieved something many would have once thought impossible: He has made mimes popular. Although the well-known pop-culture wiki TV Tropes has dedicated an entire entry to documenting how "everyone hates mimes," Tape Face has turned that expectation upside down with his voiceless comedic exploits. He combines physical joking, stand-up hi-jinks and a stage style reminiscent of Tim Burton's goth flourishes with traditional French silent acting to create a new form of comedy. Holders of Tape Face tickets can expect the unexpected with a show that intentionally subverts audience expectations.
Tape Face's Background
Born Sam Wills in New Zealand, Tape Face started his comedic career at Christchurch Polytechnic Institute of Technology's Circus School. His early acts drew inspiration from circus freak shows, which translated into performances with lots of shock value and earned him the Best New Face award at New Zealand's Pulp Comedy event. In addition to busking and performing street theatre, Wills frequented private events and worked as the official comedian for the SkyCity Auckland casino. His acts during this period used physical gags to entertaining effect, including having hammering nails up his nose and sword swallowing. He also performed on the red carpet during the New Zealand opening of Peter Jackson's The Lord of the Rings: The Return of the King. Eventually, though, he decided to add another more challenging element to his performances: silence. After slapping a length of gaffer's tape across his mouth, The Boy With Tape On His Face was born.
Tape Face's Career Milestones
Audiences and acclaim followed the shift. In addition to earning a regular spot on a TV2 show, The Boy With Tape On His Face received official kudos from the New Zealand Comedy Guild, taking home a Best Show Award and a Best Show Concept Award in 2007. A year later, the New Zealand International Comedy Festival also gave him a pair of awards. Around that time he met burlesque artist Lili La Scala (a.k.a. Felicity Redman), whom he would go on to marry in a symbolic piece of performance art that opened the World Buskers Festival. Afterward, the pair moved to London, where The Boy With Tape On His Face secured a spot on the inaugural BBC Comedy Prom at London's Royal Albert Hall. However, his biggest break occurred when he snagged a spot on the 2016 season of America's Got Talent. He shortened his name to Tape Face, shellacked his hair with mousse, applied startling eye makeup and made it to the finals before getting eliminated. Still, Tape Face's performances earned him a following in the United States, and he went on to perform at Planet Hollywood Resort & Casino in Las Vegas. While working on his acts, Tape Face likes to prowl local hardware stores, searching for everyday objects that he can turn toward absurd ends, although he'll always import his signature tape from New Zealand. "Nashua 357 is my favourite brand," he told TimeOut. "The thread count's high, it rips nice and straight and there's a heap of glue on it."
Similar to Tape Face
Tape Face fans who enjoy shows with a lot of physicality in them should consider checking out Stomp London or Penn and Teller.
Back to Top
Epic events and incredible deals straight to your inbox.