Looking for

Suicidal Tendencies

outside the UK?




Check out one of our international sites.

Take me there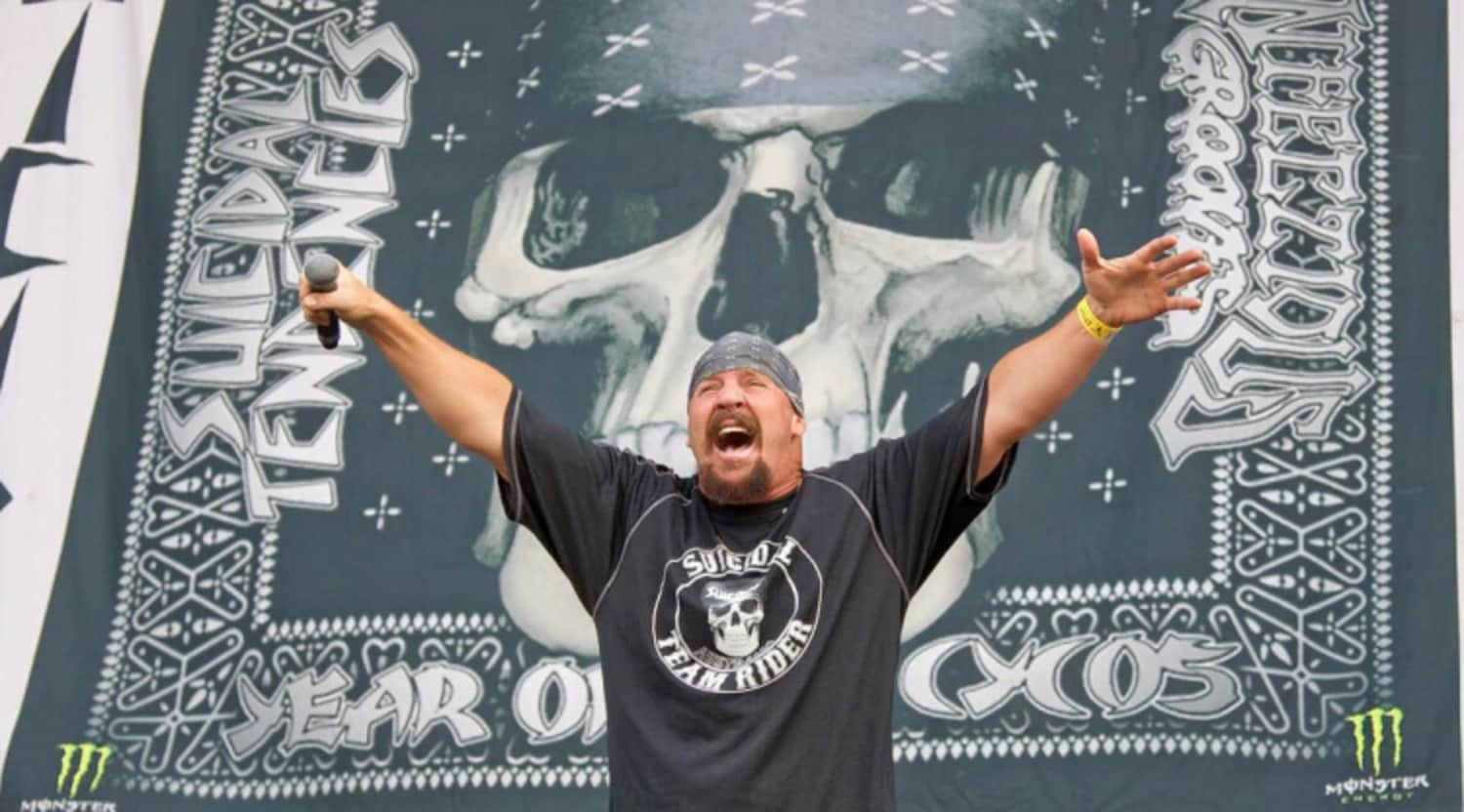 Alamy
Suicidal Tendencies Tickets
Suicidal Tendencies Concert Schedule
This crossover thrash band formed in Venice Beach, California during the 1980s, and fans of hardcore punk and thrash metal still love Suicidal Tendencies classics like "I'll Hate You Better" and "Nobody Hears." Suicidal Tendencies has been one of the most active forces in thrash metal over the past several decades, and now you just might get to see this famed punk band live in concert. Suicidal Tendencies has an upcoming show scheduled at the Mohegan Sun Arena in Uncasville, Connecticut, which is sure to attract a huge crowd of hardcore punk fans.
Suicidal Tendencies Background
Suicidal Tendencies emerged onto the punk scene of the early 1980s, and it has remained one of the best-known hardcore punk bands in the music scene ever since. The original lineup formed in Venice Beach, California, where they quickly accrued quite a large, loyal following, and they became a huge hit in the Los Angeles punk scene. In 1983, Suicidal Tendencies released their eponymous debut, which met with critical acclaim and moderate commercial success. After establishing their reputation for putting on high-energy, unpredictable live punk rock shows, Suicidal Tendencies continued to dominate the hardcore punk scene of the 1980s. The band has gone on a handful of hiatuses over the years, but Suicidal Tendencies always returns to the scene, much to the delight of punk fans everywhere. Suicidal Tendencies' sound is characterized as "crossover thrash," as it fuses together elements of punk rock, thrash metal and hardcore punk. Suicidal Tendencies' distinct sound made them one of the most groundbreaking bands in punk music during the 1980s, and now you just might get to see this beloved punk band live in concert.
The current Suicidal Tendencies lineup consists of Mike Muir, Ra Diaz, Dave Lombardo, Dean Pleasants and Jeff Pogan. Although the lineup has changed numerous times over the past few decades, the current roster of musicians still knows how to put on some knockout live thrash metal shows. Over the course of their career, Suicidal Tendencies has released 12 studio albums, many of which have enjoyed significant success on the mainstream music charts. Three of Suicidal Tendencies' albums have even been certified gold: "Controlled by Hatred/Feel Like Shit…Déjà vu" (1989), "Lights… Camera… Revolution!" (1990) and "The Art of Rebellion" (1992). Because Suicidal Tendencies has been such a pioneer in punk rock, countless major bands have cited them as a musical influence, including Megadeath, Anthrax, Metallica, Limp Bizkit, Slayer and many more. There is simply no denying the fact that Suicidal Tendencies has had an enormous impact on genres like thrash metal and punk rock, which is why their upcoming shows are sure to attract countless metal and rock fans. No matter when you first discovered the iconic punk rock hits of Suicidal Tendencies, you shouldn't miss out on the chance to see them live in concert this year.
Suicidal Tendencies Greatest Moments
Suicidal Tendencies' highly anticipated 13th studio album, "World Gone Mad," is scheduled to drop on September 30, 2016. Thrash metal fans all over the world are eagerly awaiting the release of this Suicidal Tendencies album.
Back to Top
Epic events and incredible deals straight to your inbox.