Looking for

Sturgill Simpson

outside the UK?




Check out one of our international sites.

Take me there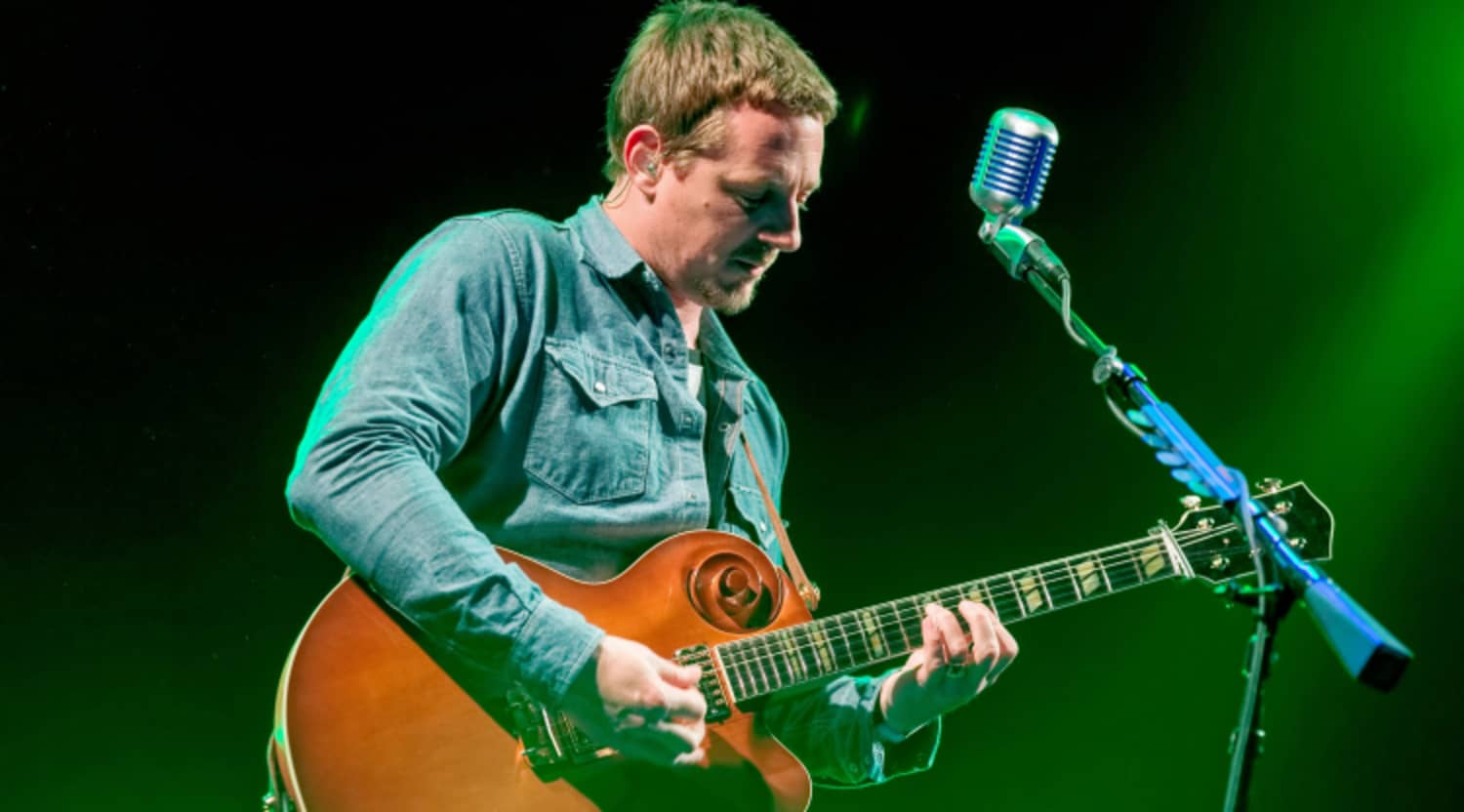 Zuma
Sturgill Simpson Tickets
Sturgill Simpson Sings His Soul
Kentucky-born Sturgill Simpson is an old soul with a new project. Born in 1978, Simpson began playing and recording with his self-titled country project at the age of 34. By way of a uniquely soulful voice and beautiful songwriting, Simpson has experienced a rapid rise in fame as a thoroughly independent artist.
Schedule
Simpson has 30 concerts scheduled this year, including a stint in the United Kingdom and thorough coast-to-coast coverage of the United States. In the UK, he's playing cities such as Glasgow and Gateshead. He returns to the States with a show in Atlanta. He then spends the next two months criss-crossing the countries, with shows ranging from a fall festival in Charleston, SC to a date at the MGM Grand in Las Vegas to New Orleans' Voodoo Festival on Halloween. He's playing shows in a number of southern cities that don't often get large acts, including Hattiesburg, Mississippi. Other notable concerts include a two-night engagement at San Francisco's historic Fillmore and two shows at Denver's Bluebird Theatre. He finishes the year off with a show at Austin's trend-setting City Limits Festival.
Trivia
Simpson has had an eclectic life. He spent three years in the United States Navy before moving to Japan. In 2004, he created the bluegrass band Sunday Valley. Following their break-up, he quit music for a few years and worked at a freight shipping yard outside Salt Lake City, Utah. Since starting his solo career in 2012, he has moved back to Nashville, where he lives with his wife and dog.
Singer
Sturgill Simpson's raw but sophisticated sound, which has evoked comparisons to Waylon Jennings and even led to him being called the "Radiohead of country music" by Salon.com, is a self-produced creation. While his singer-songwriter style is defined by a twanging solo guitar and gutsy vocals, he does tour with a small band to support his sound. Loar Joamets plays second guitar, Kevin Black plays bass and Miles Miller plays drums.
Breakthrough
Since the self-release of his debut album in 2013, Simpson has become a hot commodity for live shows and received numerous accolades in the press, including from Fader Magazine, AllMusic and The Milwaukee Journal-Sentinel. NPR hailed his first album as "dynamic" and invited him for to perform on their career-making Tiny Desk Concerts series. Simpson made his TV debut on The Late Show with David Letterman in July 2014.
Hit Albums
Sturgill Simpson has self-produced and self-released two albums. His debut release was 2013's High Top Mountain, which peaked at 44 on the US Country charts and put Simpson's name on the map as a solo recording artist. His eagerly-anticipated second album, intriguingly titled Metamodern Sounds in Country Music, was released in May 2014. It reached #11 on the Country charts and led to a mainstream breakthrough for Simpson, who is finding fans well outside of country music's traditional US regional demographics.
Show Experience
Sturgill Simpson has been performing live for more than a decade. He cut his teeth on open mics in Nashville and Salt Lake City, so he knows how to win over a skeptical crowd. As an inveterate touring musician, Sturgill puts on an amazing live show every night, combining the raw emotionalism of his song's lyrics with the joy and excitement of any good live concert. He's equally at home performing in a back-alley bar or at a major music festival, so fans with Sturgill Simpson tickets will never be disappointed.
Back to Top
Epic events and incredible deals straight to your inbox.