Looking for Stormzy outside the UK?
Check out one of our international sites.
Take me there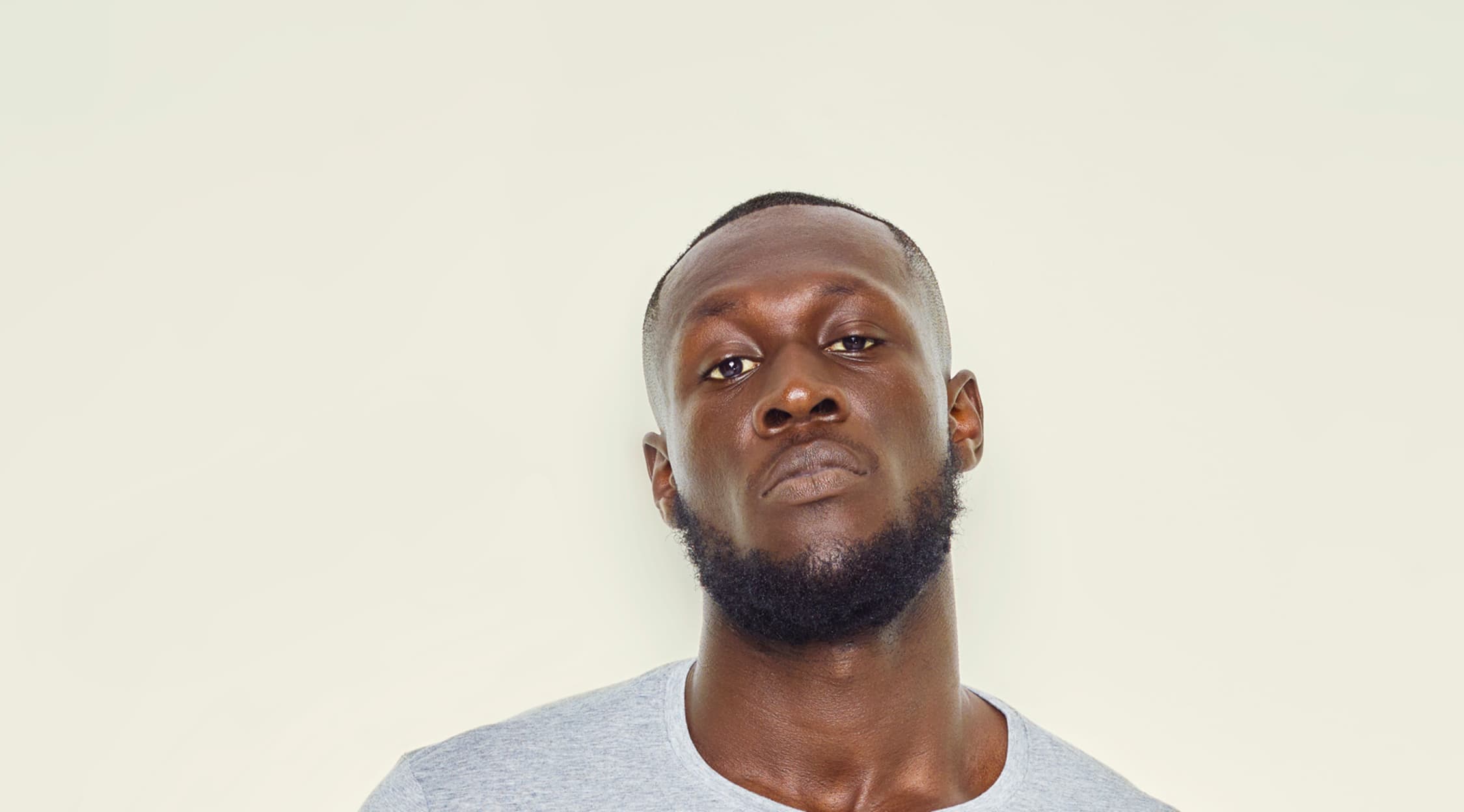 Stormzy Tickets
Stormzy announces "h.i.t.h" world tour in 2020
A world tour that will span Europe, Asia, Africa, and North America has been announced. Starting in Europe in February with first concerts in Belgium, the much anticipated Heavy is the Head (h.i.t.h) will be coming to UK in September, with 13 dates so far expected throughout the month. Don't miss out on Stormzy tickets and get to see one of UK's favourite MCs live in 2020.
Stormzy Biography
Born in 1993 and raised in Croydon, Michael Omari is best known by his stage name Stormzy. Stormzy is a UK MC who immediately rejected the super slick US brand of hip-hop and, instead, turned to the UK's much harder hitting and grittier subgenre of grime. Even at an early age, Stormzy was winning big rap battles at the Rap Academy (the local youth club), and his charismatic and energetic freestyles have garnered him a huge fan base on YouTube. Anyone who gets their hands on Stormzy Tickets is certain to have a fantastic time.
Stormzy was born to a Ghanian single mother and raised along with his two sisters. At the age of eleven, he started rapping with his friends, rhyming out his lyrics for which he found inspiration in the books he read. By his own admission, Stormzy was always clever without having to work too hard at it but was expelled from school several times. He breezed through his school exams but college was a different story, holding a two-year engineering apprenticeship from which he failed to graduate. Even when he had a job at an engineering firm doing quality control, his mind was constantly drawn back to music. Finally, he shifted his path and moved full-time into the music industry.
Stormzy spreads himself between both rap and grime. Stormzy considers himself primarily influenced by grime music, such as that produced by Skepta and Wiley. Stormzy also admits to having been significantly influenced by R&B artists like Lauryn Hill and Frank Ocean, as can be heard in the music he puts out. He first gained the attention of the underground music community in the UK with his mixtape Wicked Skengman. This was a collection of freestyles based on some of his favourite classic grime beats. He quickly followed this with a number of other major projects and in July 2014 released his first album Dreamers Disease, which was independently released. That same year at the 2014 MOBO Awards, he received the award for best grime act and the following month became the only unsigned rapper to ever perform on Later...with Jools Holland, performing his song "Not That Deep". In 2015 he was listed on the BBC's Influential Sound of 2015 list as an artist to look out for in the future because one of the best things about Stormzy is that there is no distance between him and his audience. His music comes from a place they can understand and appreciate. When you go to a Stormzy performance, you can expect him to go back and forth between styles, doing a bit of freestyle rap and then switching to something smoother and more commercial.
Similar Artists to Stormzy
Do you just love Stormzy's perfect recitation of lyrics? Then make sure to check out Wiley and Bugzy Malone on StubHub UK.
Back to Top
Epic events and incredible deals straight to your inbox.