Looking for Steve Tyrell outside the UK?
Check out one of our international sites.
Take me there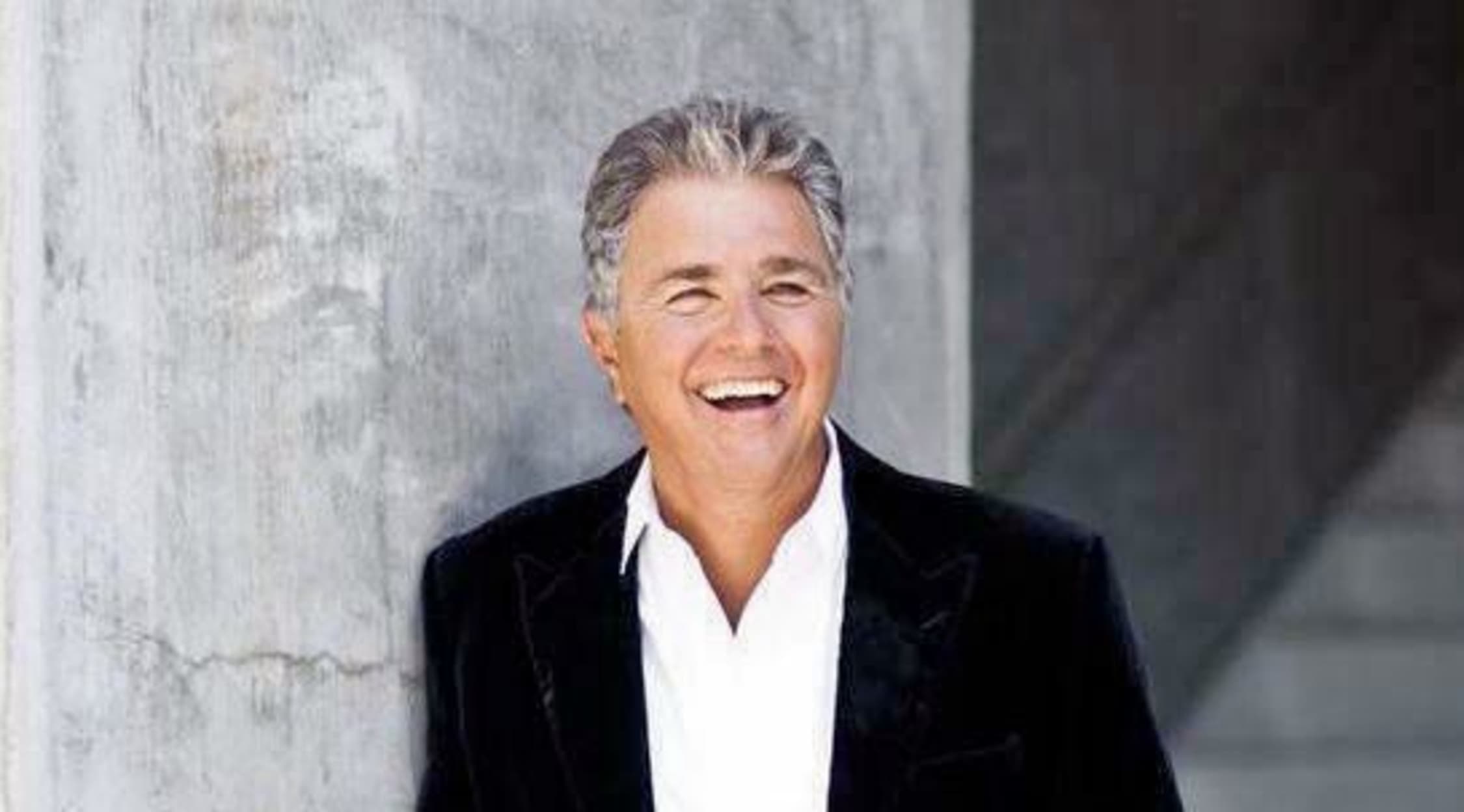 Rovi
Steve Tyrell Tickets
Steve Tyrell – The 2015 Tour
Steve Tyrell's latest tour is all set to be his most exciting and entertaining to date. Tyrell will be touching down all over the United States. He will be performing at some of the most state-of-the-art venues, such as the McCallum Theater in Palm Desert, the Newberry Opera House, the Grand Del Mar, Town Point Park in Norfolk, and more! If you can't make it out to see the one and only Steve Tyrell this time around, however, have no fear. Tyrell is constantly updating his live schedule, and StubHub always has his most recent tour stops. Don't miss out on your chance to hear some of the most unique interpretations of classic standards in the industry today – get your tickets now!
About Steve Tyrell
Singer, composer, and producer Steve Tyrell hails from Texas and cut his teeth in a few local R&B groups before moving to New York at the age of 18, where he landed a staff job at Scepter Records. He was the head of promotion and A&R at the label, and he supported the classic Hal David/Burt Bacharach compositions as recorded by Dionne Warwick. He also recruited vocalist B.J. Thomas and produced his hit singles "Raindrops Keep Fallin' on My Head" and "Hooked on a Feeling". In the following years, Tyrell would also make his mark as a successful songwriter, co-penning the Heights' chart-topper "How Do You Talk to an Angel", which would go gold, and the smasher "Hold On" for Jamie Walters. He also worked on film scores (The Brady Bunch Movie, Midnight Crossing, and Mystic Pizza, among others) and TV scores. In 1991, he went back to performing and sung "The Way You Look Tonight" for the soundtrack of Father of the Bride. For 1995's Father of the Bride, Pt. 2, he added two more cuts to the soundtrack.
A set of standards entitled A New Standard would appear in 1999 and was a Top Five jazz hit, still listed on this chart two years after it was released. Tyrell would follow up with a second record, 2001's Standard Time. The seasonal This Time of the Year appeared in 2002, followed by the pop standards album This Guy's in Love in 2003. Two years later, Tyrell issued Songs of Sinatra for the Hollywood label, and it was followed in 2006 by The Disney Standards. His seventh record, Back to Bacharach, would arrive in 2008. He returned to his Great American Songbook homage with 2012's I'll Take Romance, and continued to salute standards with 2013's It's Magic: The Songs of Sammy Cahn on the Concord label. The record appeared during the time of Tyrell's residency at the Café Carlyle in New York, where the Great American Songbook has held sway for decades. Tyrell released That Lovin' Feeling in 2015, which featured his renditions of Brill Building-era pop songs from the '60s.
Previous Hits
Steve Tyrell's biggest hits are the 2002 single "Santa Claus is Coming to Town" and the albums Standard Time (2001), This Guy's in Love (2003), and It's Magic: The Songs of Sammy Cahn (2013).
Tyrell has enjoyed a lengthy journeyman's career in the industry, acting as producer, songwriter, and record company executive. No one, however, could have predicted the direction his career took towards the late '90s. After he performed standards on the film scores of 1991's Father of the Bride and 1995's Father of the Bride, Pt. 2, he would get a deal with Atlantic Records to create a record of similar material. 1999's A New Standard, his album debut, was such a sleeper that Atlantic let him go, but it was still on the jazz chart two years after it was released. Tyrell was part of a new era of retro artists like Jane Monheit and Diana Krall, reinterpreting the same swath of interwar classics that traditional pop musicians have been singing regularly since the '50s.
Tyrell likely had no idea that his cover of "The Way You Look Tonight" from Father of the Bride would launch his second career as a jazz/pop singer. When he did emerge from the producer/songwriter shadows and into the performer's limelight, his timing could not have been better, with singers like Krall sparking a new appreciation of pop standards. Tyrell's smoky vocals were a unique offering compared to his smoother male peers. His fourth album, This Guy's in Love, would continue his exploration of pop standards and remained close to the hitmaking formula he deployed on his earlier albums. He dusts off old classics like "Isn't It Romantic?" and brings on famous instrumentalists and pals like Michael Brecker and Clark Terry. The is result is uniformly pleasant, if not groundbreaking, as Tyrell's Dr. John-style singing distinguishes this set from other similar discs of standards.
Tyrell's tribute to the Great American Songbook continues with 2013's It's Magic: The Songs of Sammy Cahn. Here, Tyrell explored 13 of his favorite tunes composed by the legendary Cahn. In an indirect way, this album not only celebrates the work of Cahn, but also the composer's collaborators. Gene De Paul is recognized with the inclusion of "Teach Me Tonight", a tune associated with Sinatra. Seven of the songs were co-penned with Jimmy Van Heusen and are now iconic GAS standards, such as "Ain't That a Kick in the Head", "Call Me Irresponsible", and "The Second Time Around". They also composed a number of songs popularized by Sinatra: "All the Way", "The Tender Trap", and "Come Fly with Me". Cahn's work with Jule Styne also appears with "I Fall in Love Too Easily", "It's Been a Long, Long Time", and "Saturday Night".
Trivia
Steve Tyrell was born Stephen Louis Bilao III.
The Steve Tyrell Concert Experience
Part of the most recent pop standard revival, Steve Tyrell delivers one of the more unique renditions of the Great American Songbook and other classics. His husky voice and first-rate arrangements will make you appreciate these timeless songs in a whole new way. Whether he is opening with his signature take on Cole Porter's "This Guy's in Love with You" or one of his latest top-notch covers like "Laughter in the Rain", Steve Tyrell will give you a concert experience that will not disappoint. Don't miss out on your chance to see Steve Tyrell in the flesh!
Back to Top
Epic events and incredible deals straight to your inbox.