Looking for Steep Canyon Rangers outside the UK?
Check out one of our international sites.
Take me there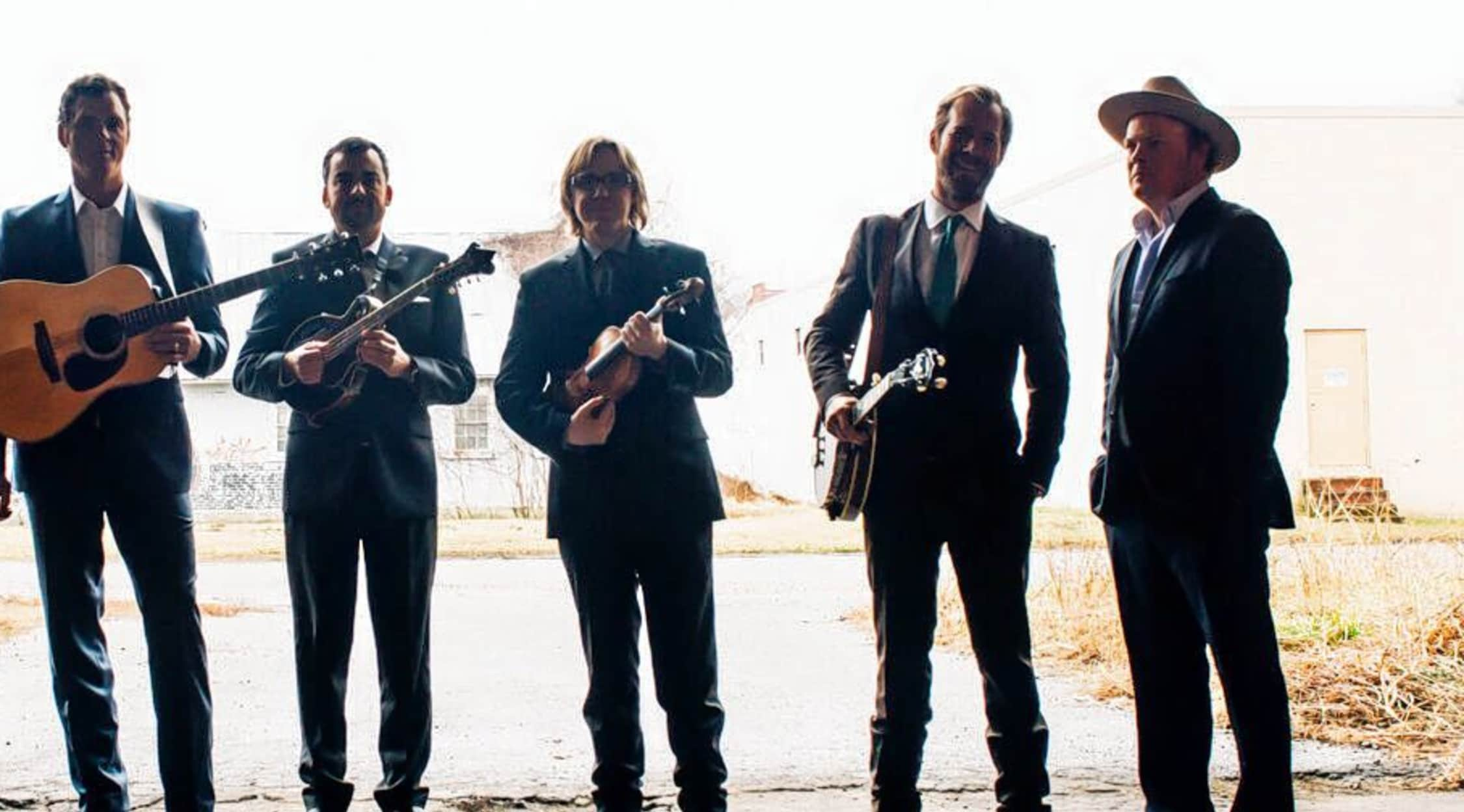 Rovi
Steep Canyon Rangers Tickets
Steep Canyon Rangers tour dates
With a resume comprising nine albums, numerous prestigious awards and live performances at some of the world's most famous concert venues, the Steep Canyon Rangers are one of the biggest and best-known names in all of bluegrass. The band's signature blend of traditional and progressive bluegrass with hints of rock, country and blues draws music fans to Steep Canyon Rangers tour dates around the world. With Steep Canyon Rangers tickets, expect to be regaled by the band's sublime vocal harmonies, rousing acoustic jams and spirited stage presence.
Steep Canyon Rangers' background
The Steep Canyon Rangers formed in 1999 when its founding members - banjoist-vocalist Graham Sharp, guitarist-vocalist Woody Platt and bassist-vocalist Charles R. Humphrey III - were students at the University of North Carolina. What started as informal acoustic jam sessions evolved with the involvement of mandolin player Mike Guggino and fiddler and vocalist Nicky Sanders. Soon the Steep Canyon Rangers became a full-time band, bringing their version of bluegrass to local venues and eventually to audiences across the country. A notable breakthrough for this early incarnation of the band was winning first prize at the 2001 RockyGrass Festival in Colorado.
Since 2001's debut album Old Dreams and New Dreams, the Steep Canyon Rangers have maintained a consistent schedule in the recording studio, releasing their second album, Mr. Taylor's New Home, in 2002 and their third, Steep Canyon Rangers, in 2004. The band achieved its biggest hit to date when the title track off 2006's One Dime at a Time reached No. 1 on the Bluegrass Unlimited chart. Critical acclaim came for 2007's Lovin' Pretty Women, which was followed by a slight departure into gospel music with 2009's Deep in the Shade. The Steep Canyon Rangers' most recent albums have only built upon their steadily growing success, with 2012's Nobody Knows You winning a Grammy Award, and 2015's Radio being produced by 14-time Grammy winner and bluegrass legend Jerry Douglas.
The Steep Canyon Rangers have become known for their collaborations with Steve Martin, who recruited the band for a tour in support of his banjo album in 2009. They also performed together at the 2010 Bonnaroo Music Festival and at a 2011 Fourth of July celebration on the West Lawn of the U.S. Capitol Building. Martin stayed with band for their 2011 album Rare Bird Alert, which also featured guest appearances by Paul McCartney and the Dixie Chicks.
Steep Canyon Rangers' notable awards
The Steep Canyon Rangers' Nobody Knows You won the Grammy Award for Best Bluegrass Album in 2012. Rare Bird Alert was also nominated for that award in 2011. The band has been recognized numerous times by the International Bluegrass Music Association Awards (IBMA), at which they won Emerging Artist of the Year in 2006, Best Album and Gospel Performance of the Year in 2007 and Instrumental Song of the Year in 2010. In 2011, the IBMA jointly named the Steep Canyon Rangers and Steve Martin Entertainers of the Year.
Similar to Steep Canyon Rangers
Bluegrass music fans who are looking for Steep Canyon Rangers tickets might also be interested in Alison Krauss and Earls of Leicester.
Back to Top
Epic events and incredible deals straight to your inbox.