Looking for SteelDrivers outside the UK?
Check out one of our international sites.
Take me there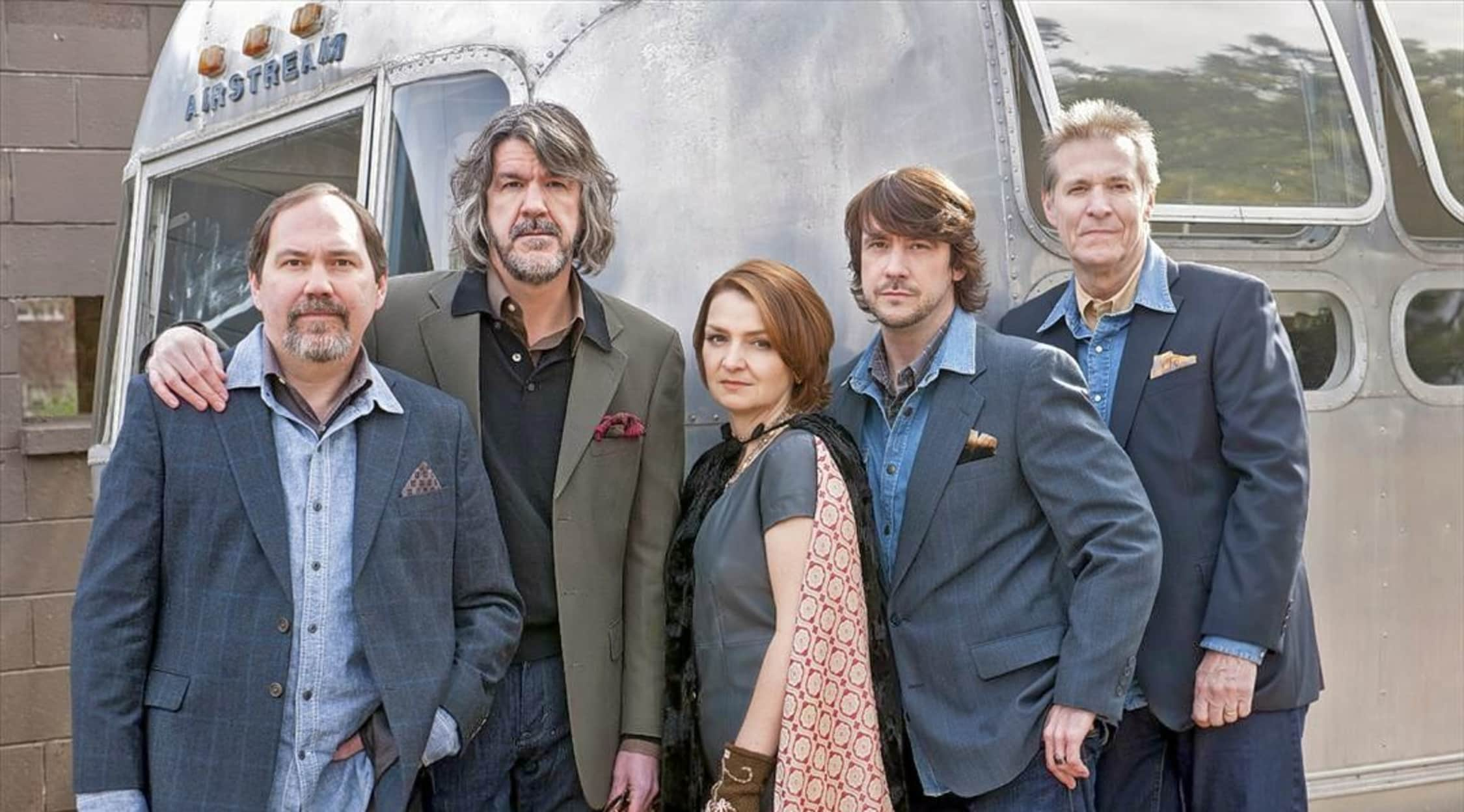 Rovi
SteelDrivers Tickets
The SteelDrivers Concert Schedule
Bluegrass fans worldwide agree that there are few better acts on the current music scene than the SteelDrivers, who have been rocking out to infectious bluegrass tunes for a decade now. The SteelDrivers continue to wow fans of all music genres, and this Nashville-based band is surely going to continue growing in popularity with each passing year, which is why you should definitely act fast to secure your SteelDrivers concert tickets before they're all gone! This popular bluegrass act is embarking on another awesome round of live shows, and they just might be coming to a music venue near you, so don't miss out and check out StubHub before it's too late!
The SteelDrivers have a handful of exciting shows lined up this summer, which means that your chance to see them in action may be right around the corner! They will be performing at top-tier venues like The Ready Room in St Louis and the Bijou Theater in Knoxville, and they will also be rocking out on stage at the Forecastle Music Festival in Louisville, where they are sure to be one of the most buzzed about acts of the festival! No matter where you catch the SteelDrivers in action during their upcoming round of shows, you won't be disappointed! So don't waste another minute and snag your SteelDrivers concert tickets on StubHub today!
The SteelDrivers Background
The SteelDrivers is a popular bluegrass act composed of Richard Bailey, Mike Fleming, Gary Nichols, Tammy Rogers, and Brent Truitt. The group formed in 2005 in Nashville, Tennessee, where they quickly developed a loyal local following due to their fun and lively shows and catchy bluegrass sound. Shortly after forming, the SteelDrivers signed to Rounder Records, and it didn't take them long to achieve major success on the country/bluegrass scene once they had a record label by their side. By 2009, the SteelDrivers had already received a Grammy nomination and had scored a spot in the top 100 on the Billboard Top Country Albums chart, proving that the SteelDrivers was one of the most popular and exciting new bands in the bluegrass scene. Fans of funky fiddle playing and irresistibly contagious banjo playing simply cannot miss seeing the SteelDrivers in action at least once, which you will quickly discover is not enough to fully experience this incredible bluegrass act! Fortunately, your chance to see the SteelDrivers in action may be right around the corner—all you have to do is rely on StubHub for your concert ticket needs!
Get ready for a dizzying, explosive bluegrass experience—you've never experienced bluegrass music quite like this! Fortunately, you could snag your SteelDrivers concert tickets in a matter of minutes thanks to StubHub, which makes it easy to find in-demand bluegrass and country music tickets year-round! When this popular bluegrass act heads to a concert venue near you this summer, make sure you're ready to dance and sing along to some of your favorite modern bluegrass hits—score your SteelDrivers concert tickets here on StubHub as soon as possible! Bluegrass fans all over the world have begun to discover the SteelDrivers' awesome bluegrass songs, and now you too could join in on the action by purchasing your SteelDrivers tickets right here on StubHub! In just a few quick clicks on your computer, you could have your SteelDrivers concert tickets thanks to StubHub, so what are you waiting for? Head to StubHub right away!
Greatest Hits
To date, the SteelDrivers have released four studio albums: The SteelDrivers (2008), Reckless (2010), Hammer Down (2012), and The Muscle Shoals Recordings (2015). Their first three albums all placed at number two or one on the US Bluegrass music charts, and their album Hammer Down also placed at number six on the US Heatseekers chart. Some of the SteelDrivers' most popular songs to date include bluegrass favorites like "I'll Be There," "Wearin' a Hole," "Where Rainbows Never Die," "If It Hadn't Been for Love," "Sticks That Made Thunder," "Good Corn Liquor," and "Midnight Train to Memphis."
Come lock down your tickets to an upcoming SteelDrivers concert right here on StubHub, where finding in-demand concert tickets is a breeze! Hurry and score your SteelDrivers tickets on StubHub before it's too late!
Trivia
The SteelDrivers' album Reckless received two Grammy nominations: one for Best Bluegrass Album and one for Best Country Performance by a Duo or Group with Vocal.
The Experience
Few bluegrass bands have emerged onto the music scene in recent years and have sparked as much excitement as the SteelDrivers have. This popular bluegrass act has proved to be one of the most popular new acts on the bluegrass scene, and now you might have the opportunity to catch their raw and infectious performing style in person! So when the SteelDrivers make their way to a concert venue near you in the upcoming months, make sure that you are in the audience to experience the excitement—lock down your tickets on StubHub today!
Back to Top
Epic events and incredible deals straight to your inbox.