Looking for Soulja Boy outside the UK?
Check out one of our international sites.
Take me there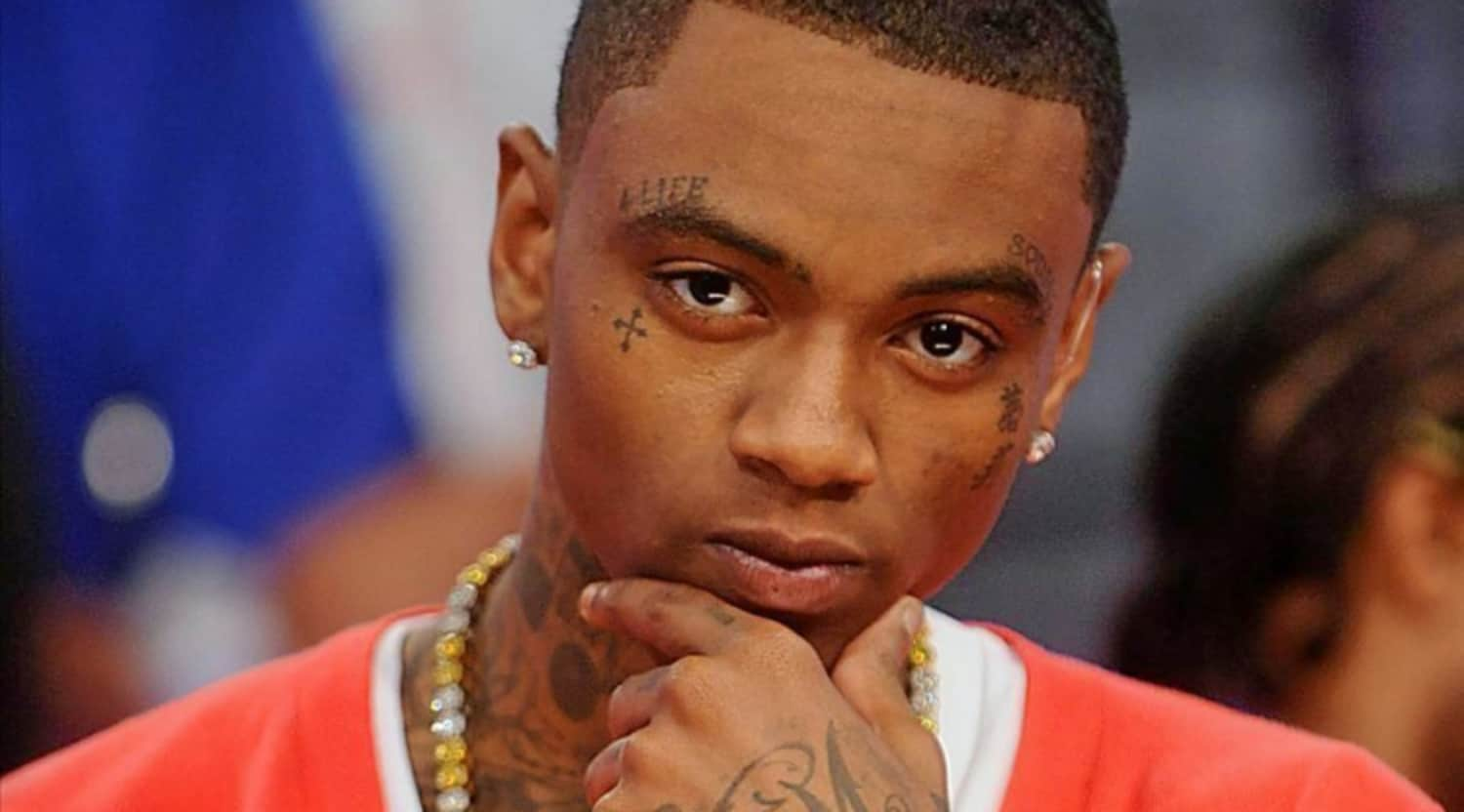 Rovi
Soulja Boy Tickets
Soulja Boy Tell Em Concert Schedule
Don't miss this hip hop sensation as he bounces into a city near you! Soulja Boy is always adding exciting new tour dates so be sure to keep up to date on all of his latest concert stops right here on StubHub – the premier source for all your concert ticket needs on the web.
Don't miss this slick hip-hop phenomenon of "Crank That" fame – get your tickets today!
About Soulja Boy Tell Em
Soulja Boy Tell Em is the official moniker of DeAndre Way, born in Chicago, IL in 1990. An ambitious young man, Way had demonstrated his abilities as a live entertainer, producer, and writer of catchy hooks before he was eighteen years old. From Chicago, he had moved to Atlanta, GA at age six and then to Batesville, MS at age fourteen. Living with his father in Mississippi, he was driven to seek out the connections needed to grow a musical career and made good use of his dad's recording studio. By 2004, his music would be making waves throughout the internet. After he established his own label, Stacks on Deck Entertainment, Way would move back to Atlanta to develop his live performance skills and develop his industry network. It would be in Atlanta that he would be discovered by producer Mr. Collipark, who helped steer Way directly into the national consciousness. Together, Collipark and Way crafted the internet sensation "Crank That (Soulja Boy)" with its unforgettable hooks and dance moves. Within a year of releasing "Crank That" online, Way had landed his first album deal, and the rest was history.
Previous Hits
September 2007 would mark the month that Way found his, er, way into the hearts of millions across the world. His self-released single, "Crank That (Soulja Boy)," had exploded on YouTube and reached number one on the Billboard 100. His debut album, Souljaboytellem.com, was released that year and would be certified platinum. Other accolades of that year would include a BET Award nomination for Best New Artist, a BET Hip-Hop Award for Best Hip-Hop Dance, an Ozone Award for Patiently Waiting: Mississippi, and a nomination for Favorite Male Singer at the Nickelodeon Kids' Choice Awards. In 2008, "Crank That" would also be nominated for a Grammy.
His subsequent albums, iSouljaBoyTellem (2008) and The DeAndre Way (2010) would not match his debut sales, but nonetheless did quite well. Singles from iSouljaBoyTellem would be digitally downloaded by the cool millions: "Kiss Me Thru the Phone" and "Turn My Swag On" selling at two and one million, respectively. "Kiss Me Thru the Phone" would peak at number one on Hot Rap Tracks and at number three on the Hot 100. The single would also earn him nominations at the BET Awards and the Teen Choice Awards, and a win for the Teen Choice Award Best Hook Up. From The DeAndre Way, the swaggering single "Pretty Boy Swag" would peak at number five on the Hot Rap Tracks chart, and the album itself would sell a solid 100,000 copies.
Way has received numerous nominations and accolades throughout his career. Apart from further nominations at the Teen Choice Awards, Ozone Awards, and BET Awards, Way would be celebrated for his business savvy. On August 17, 2010, Way was titled one of Hip-Hop's Cash Kings by Forbes magazine, having earned $7 million in that year alone.
Trivia
A true and talented entrepreneur, Way has also made forays into the world of fashion. In March 2008, he released his own clothing line with the label "S.O.D. Money Gang Clothing." That year he would also release his own brand of Yums shoe. In 2012, Way released another clothing line "Ocean Gang" created together with designer D. Young and another entitled "BLVD Supply."
The Soulja Boy Tell Em Concert Experience
Following in a growing tradition of internet sensations, Soulja Boy delivers one of the freshest, most inventive performances around – and that's saying a lot, considering the plethora of hip-hop artists around the world today. Whether he's opening with his classic "Crank That" that propelled him to mainstream fame or treating you to his newest ditties, Soulja Boy brings a concert experience that never disappoints. Grab your tickets and your favorite concert buds because Soulja Boy will be giving you a night of beats you'll remember forever. Don't miss your chance to see Soulja Boy live and in the flesh!
Back to Top
Epic events and incredible deals straight to your inbox.