Looking for Shawn Wayans outside the UK?
Check out one of our international sites.
Take me there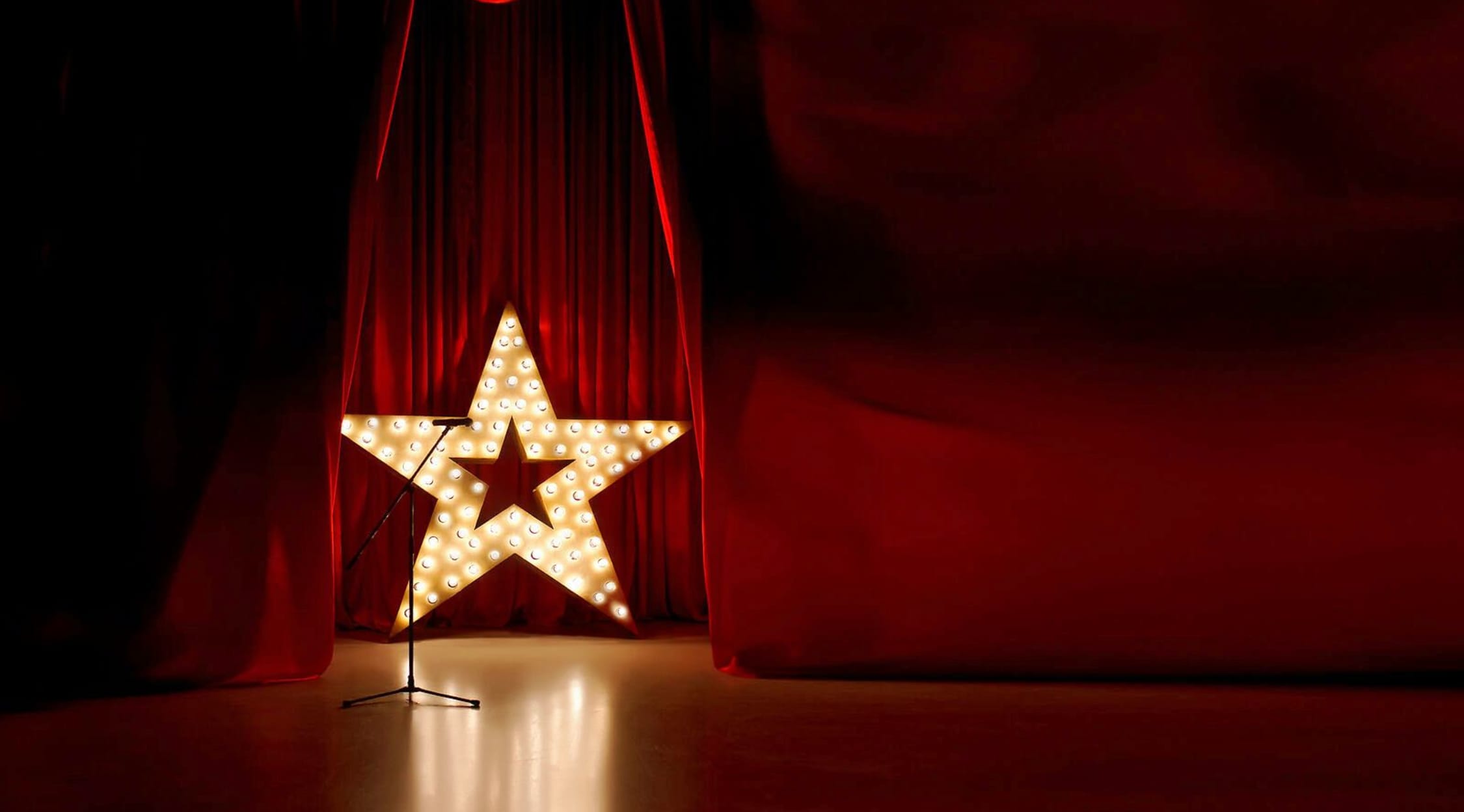 Adobe Stock
Shawn Wayans tickets, tour dates & upcoming shows
Shawn Wayans Plot
It isn't every day that you can shed your business suit and adopt your true persona, but when there's a comedy show on the horizon, it's easy to want to start letting loose before you even reach the theater. If you're planning on heading out this weekend once you can leave the stresses of work behind to take in a stage show or comedy performance, make sure that you head to StubHub early so you have a good idea of who's going to be in your area. Don't miss out on your chance to see a hilarious figure take to the stage like celebrated comedian Shawn Wayans when he heads to a venue next near you! Rising to fame alongside members of the rest of his family as a part of The Wayans Brothers, Shawn Wayans broke into fame in the early 1990s. He would first gain prominence in the entertainment world through his performances on the television show In Living Color, which would go on to be celebrated as a 90's incarnation of Saturday Night Live that was aiming to push boundaries by discussing issues not dealt with in the mainstream. Shawn was brought into the family business after the success of his brotherKeenan Ivory Wayans' film "I'm Gonna Git You Sucka". Since then, the brothers have gone their own ways working in the comedy world, sometimes returning to collaborate on projects like Scary Movie or White Girls. But Shawn Wayans still has a deep love for the world of stand up that he can't let slide, so you can always find upcoming shows being booked to enjoy from this hilarious performer. Don't get caught at a show that's below your quality of humor when you have the chance to get out of the house this weekend and see a hilarious performer like Shawn Wayans when he brings his next comedy set to a popular venue in your area that you'll be able to attend! Get your tickets to see a performance by Shawn Wayans today!
Shawn Wayans Schedule
For those that were hoping to see Shawn Wayans when he takes to the stage next at the Northern Quest Casino in beautiful Airway Heights, Washington, make sure that you get your tickets early! Any performance featuring one of the Wayans Brothers is sure to bring a lot of fans out to attend, and you're not going to want to lose your seat to someone who decided to show up at the show as an afterthought. Plan ahead and get your tickets early so that you can enjoy all of the hilarious jokes that Shawn Wayans is going to deliver with his next comedy set on the stage near you!
Shawn Wayans Cast
Over his lengthy career in the entertainment industry, Shawn Wayans has had the opportunity to appear alongside and collaborate with such celebrated figures as Dwayne Wayans, Keenen Ivory Wayans, Kim Wayans, Damon Wayans, Nadia Wayans, Elvira Wayans, Deidre Wayans, as well as Shawn Beauman, Vivica A. Fox, Helen Martin, Chris Spencer, Anna Faris, Shannon Elizabeth, Kurt Fuller, Carmen Electra, Cheri Oteri, Jaime King, Frankie Faison, John Heard, Busy Philipps, Terry Crews, Brittany Daniel, Eddie Velez, Jessica Cauffiel, Maitland Ward, Anne Dudek, Rochelle Aytes, Jennifer Carpenter, John Reardon, Drew Sidora, Casey Lee, Heather McDonald, Kevin Blatch, Taras Kostyuk, Brad Loree, Paul Lazenby, David Lewis, Suzy Joachim, and more! Though he still regularly performs with his siblings on some projects, you can always catch Shawn Wayans when he brings his next comedy set to the stage for you to enjoy! Check StubHub regularly to see when you'll have the next opportunity to see Shawn Wayans perform on a stage near you!
Shawn Wayans Author
The world of comedy is constantly bringing new figures out of the woodwork to try their chops on the stage. While some fall flat in their efforts, others are capable of showing the difference between talent and skill. If you're one of those people who's always on the lookout for your opportunity to see a great talent on the stage, make sure that you log on to StubHub early to see which hilarious comics are going to be heading towards a stage near you this weekend. But plan to get your tickets early if you were thinking of seeing a celebrated figure on the stage like when Shawn Wayans comes to drop a comedy set in your area! First getting his start throughout the 1980's in the comedy world alongside his many siblings, Shawn Wayans has long been able to stand on his own merits when it comes to his hilarious comedy. Celebrated for his quick-wit and unique sense of humor, Shawn Wayans has long been pushing boundaries in the comedy world, leaving his fans wanting more at every turn. In fact, Shawn Wayans has cultivated a wide array of fans over the length of his time in the entertainment world, many of whom make it a point to turn up at his every show. Sometimes this can lead to his shows selling out entirely, and his fans have publicly called before on Shawn Wayans to possibly write a book or some material for those fans to enjoy when they're unable to see his performance. Unfortunately for those friends, Shawn Wayans is too busy to put his focus on writing a book, but fans can still get out and hear the latest jokes that he's written if you're quick enough to head to StubHub and get your tickets to see him. What are you waiting for? Make your moves today to enjoy all that Shawn Wayans has to offer, pick up your tickets to see a comedy set from this performer the next time he takes to the stage by heading to StubHub today!
Shawn Wayans Trivia
Q: When was Shawn Wayans born?A: Shawn Wayans was born on January 19, 1971.
Q: When was his brother Marlon Wayans born?A: Shawn Wayans' brother Marlon was born on July 23, 1972.
Q: Where was Shawn Wayans born?A:Shawn Wayans was born in New York City, New York.
Back to Top
Epic events and incredible deals straight to your inbox.