Looking for Shamir outside the UK?
Check out one of our international sites.
Take me there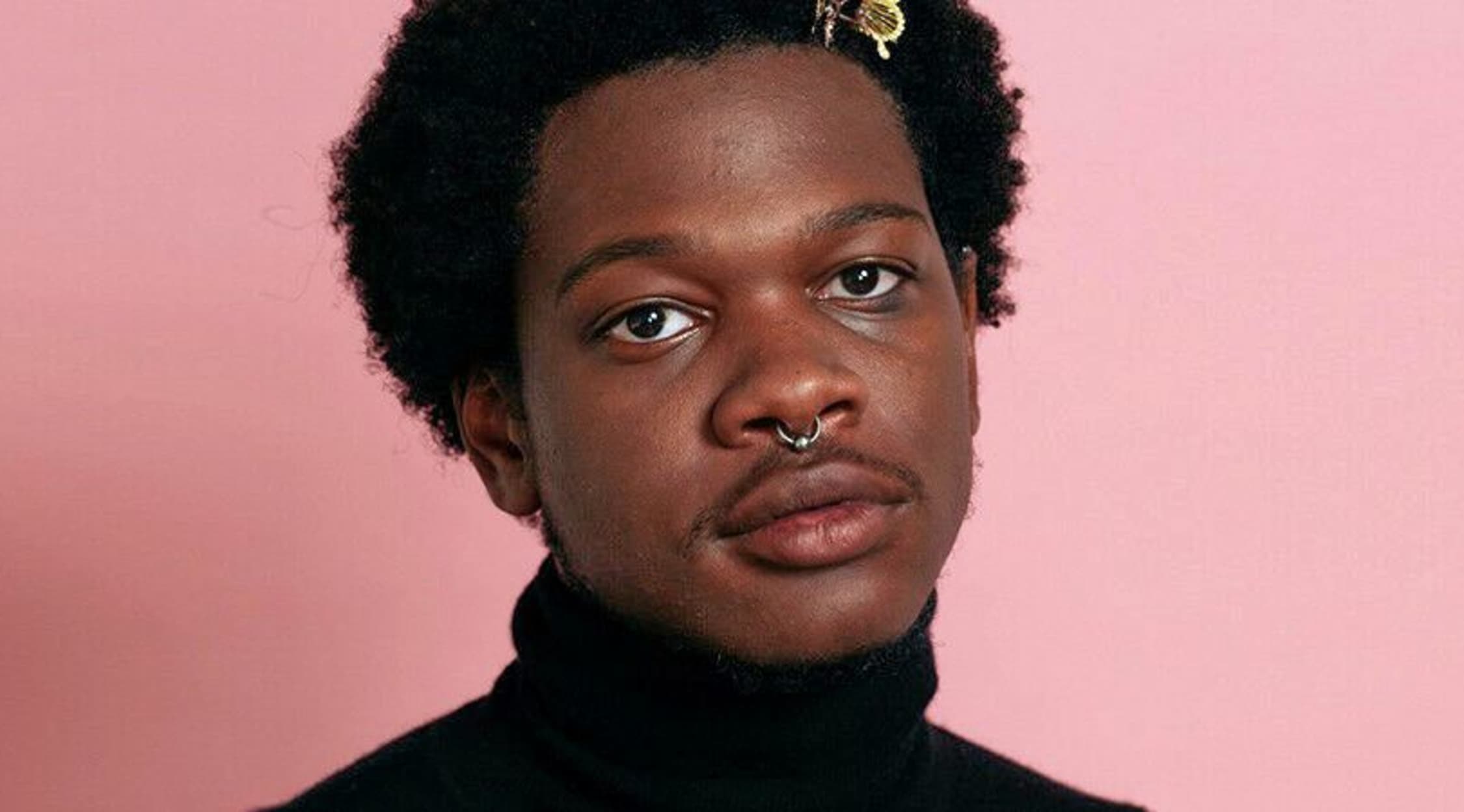 Rovi
Shamir Tickets
Shamir Tickets
Compared to the likes of Grace Jones, David McAlmont and Prince, androgynous Las Vegas native Shamir quickly established himself as one of the most intriguing voices of his generation. Bursting onto the scene in 2015, the style icon has conquered the dance floors with an addictive blend of hip-hop, electro-pop, disco and funk purposely designed to bring people together. But the emotive ballads on his striking debut album prove that his astonishing countertenor voice can be just as effective when aiming for the heart as well as the body.
Schedule
Shamir will celebrate his breakthrough year with a mixture of headline performances and festival dates across the globe. Alongside scheduled appearances at London's Visions, his hometown's Life is Beautiful Festival and Mexico City's Corono Capital, fans can also get their hands on Shamir tickets for solo dates at Washington's U Street Music Hall, Copenhagen's Pumpehuset and Paris' Domaine National De Saint-Cloud.
Trivia
Voted the most likely to appear on the cover of Vogue magazine by his high-school classmates, Shamir went on to grace the pages of the fashion bible just a year after his graduation. The self-described comedian, writer and filmmaker has also made several short films with his friends and appears as a 'crazy Vegas' kid in the Funny or Die sketch, Cave Dwellers. Alongside Michael Jackson and Prince, Shamir cites Nina Simone, Joanna Newsom and The Slits' frontwoman Ari Up as his major influences.
Singer
Encouraged by his mother and aunt, Shamir Bailey began writing songs when he was only nine years old and formed his first group, the lo-fi punk outfit, Anorexia, while at high school. His ascent to stardom began when he went solo and attracted the attention of New York indie label Godmode with a demo that boss Nick Sylvester hailed as the R&B Yeezus. Named after the cookie-cutter suburban area he grew up in, his 2014 EP Northtown increased the demand for Shamir tickets and led to a deal with XL Recordings, the home of FKA Twigs, The xx and Adele.
Breakthrough
After first lighting up the blogosphere with the break-up anthem If It Wasn't True, Shamir continued to justify the hype with On The Regular, a dizzying Basement Jaxx-esque carnival affair that was later chosen as the soundtrack to a high-profile Android Wear TV commercial. A place on the BBC's prestigious 'Sound of . . .' poll was followed by a third single, Call It Off. The music video for this song, in which Shamir was transformed into a puppet, became a viral hit.
Hit Albums
Produced entirely by the man who discovered him, Nick Sylvester, Shamir's impressively self-assured debut album, Ratchet, was a masterclass in genre-hopping. Tackling everything from classic Chicago house to gospel soul to disco-funk, the record received near universal critical acclaim on its 2015 release, with the NME describing it as 'the perfect summer soundtrack'.
Show Experience
Renowned for walking into the crowd towards the end of his sets in order to dish out hugs, Shamir's refusal to play by the rules also extends to his live act. Regularly accompanied by a tight six-piece backing band, the natural showman also likes to throw in the odd curveball when performing, with Joyce Manor's 'Christmas Card', Alex G's 'Harvey' and Linda Ortega's 'Lived and Died Alone' just some of the covers that fans with Shamir tickets have been treated to during his early touring years."
Back to Top
Epic events and incredible deals straight to your inbox.