Looking for Righteous Brothers outside the UK?
Check out one of our international sites.
Take me there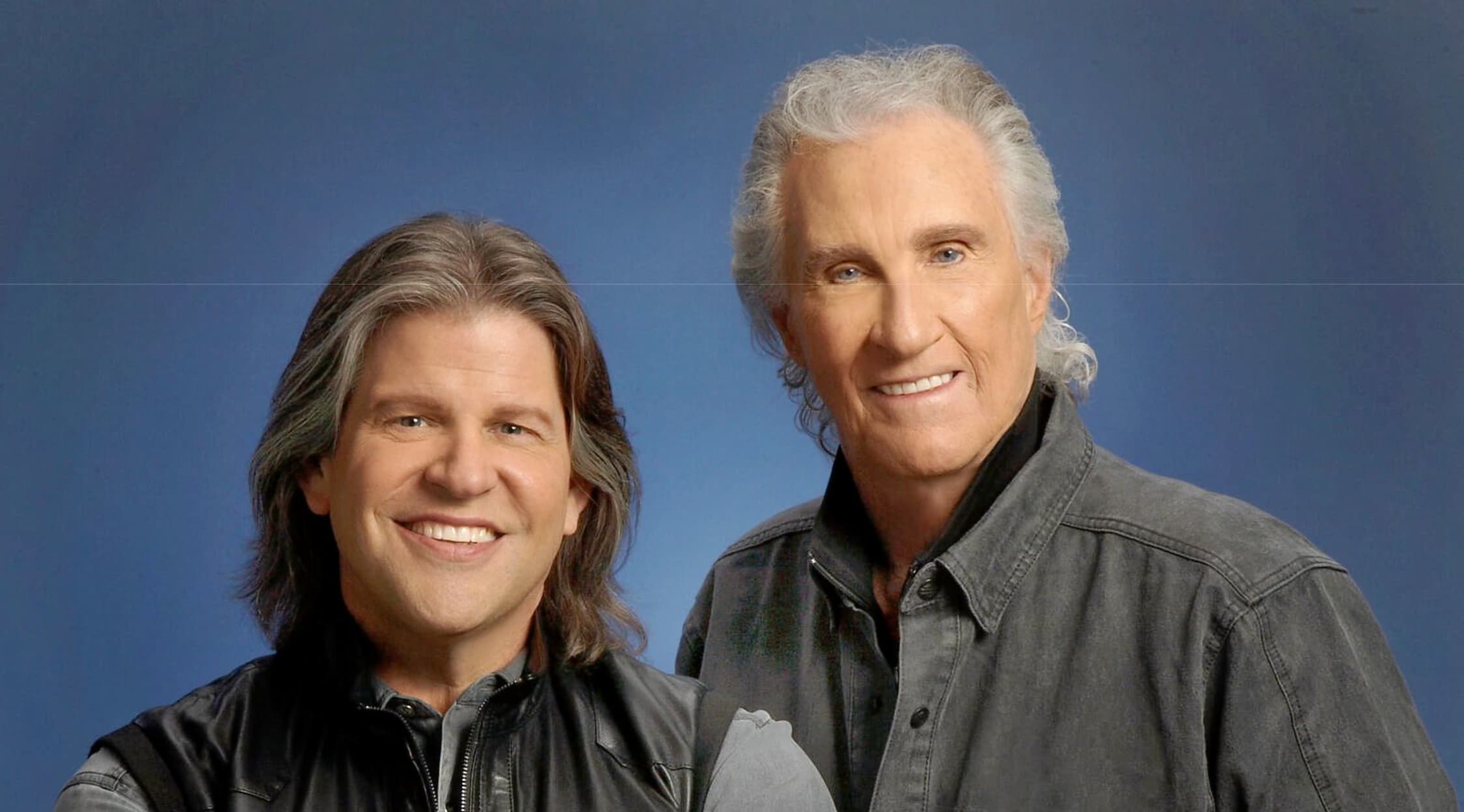 Righteous Brothers
Righteous Brothers Tickets
The Righteous Brothers Tickets
The original duo that made up The Righteous Brothers, Bobby Hatfield and Bill Medley, got their start as part of a five-part group called the Paramours. Hatfield and Medley decided they would like to be a duo and broke off from the Paramours to begin recording and performing together. The Righteous Brothers were most actively recording in the 60s and 70s, producing classic hits such as "You've Lost That Lovin' Feelin'" and "Rock and Roll Heaven," with their style of music coming to be known as blue-eyed soul for its emotive vocal style. They are perhaps best known for their rendition of "Unchained Melody," which was originally recorded by Todd Duncan and remains a concert staple during live performances today. In 2003, The Righteous Brothers was inducted into the Rock and Roll Hall of Fame. Throughout The Righteous Brother's career, the group has had six Top 10 singles, and every album it has released has reached either gold or platinum status.
Losing that Lovin' Feelin'
Medley and Hatfield had voices that blended together wonderfully, yet they also could hold their own as soloists, giving them their unique sound. However, after producing so many hits in such a short period of time, The Righteous Brothers were having a hard time duplicating their success. They had a few hits in 1966 with "He" and "Go Ahead and Cry" but did not seem to be resonating with audiences as much anymore. In 1968, Medley had lost that lovin' feelin' for the group and decided to fly solo for a while, with a modicum of success. Nonetheless, Medley and Hatfield found that they were not nearly as popular separately. They came back together again in 1976 and produced the hit "Rock and Roll Heaven," honoring dead rock stars. In 1976, Medley retired for five years. In the 80s and 90s, they toured off and on. Unfortunately, Hatfield died while they were on tour in 2003. In 2016, Medley decided to revive The Righteous Brothers and bring on Bucky Heard.
Where can I buy The Righteous Brothers tickets?
You can purchase The Righteous Brothers tickets at the world's leading ticketing marketplace, StubHub. On the mobile app and desktop versions, StubHub's FanProtect guarantee ensures you can feel confident about your purchase.
How long is a typical The Righteous Brothers concert?
The Righteous Brothers normally performs for an hour, with some shows going for an hour and a half.
Where is The Righteous Brothers playing?
Most of The Righteous Brothers concerts are in Las Vegas inside Harrahs, but you can catch the group on tour other places as well, with upcoming dates in Grand Rapids, Mich., and Lexington, Mass. Be sure to check StubHub to find concert dates near you.
What does a The Righteous Brothers setlist look like?
You are sure to hear your favorite Righteous Brothers songs at their concerts, including "You've Got That Lovin' Feelin,'" "Unchained Melody," "(You're My) Soul and Inspiration," "Ebb Tide" and "My Babe."
Who are the members of The Righteous Brothers?
Currently, Bill Medley and Bucky Heard perform as The Righteous Brothers. Previous members include Bobby Hatfield and Jimmy Walker.
Where did the name The Righteous Brothers come from?
According to Bill Medley, the name The Righteous Brothers came from when they were performing for African American Marines from the El Toro Marine base. The men would call them righteous brothers, and the pair adopted it as their band name.
What other bands are similar to The Righteous Brothers?
If you love the smooth sound of The Righteous Brothers, check out Rusted Root, The Flamingos, and The Stairs.
Back to Top
Epic events and incredible deals straight to your inbox.