Looking for Rickey Smiley outside the UK?
Check out one of our international sites.
Take me there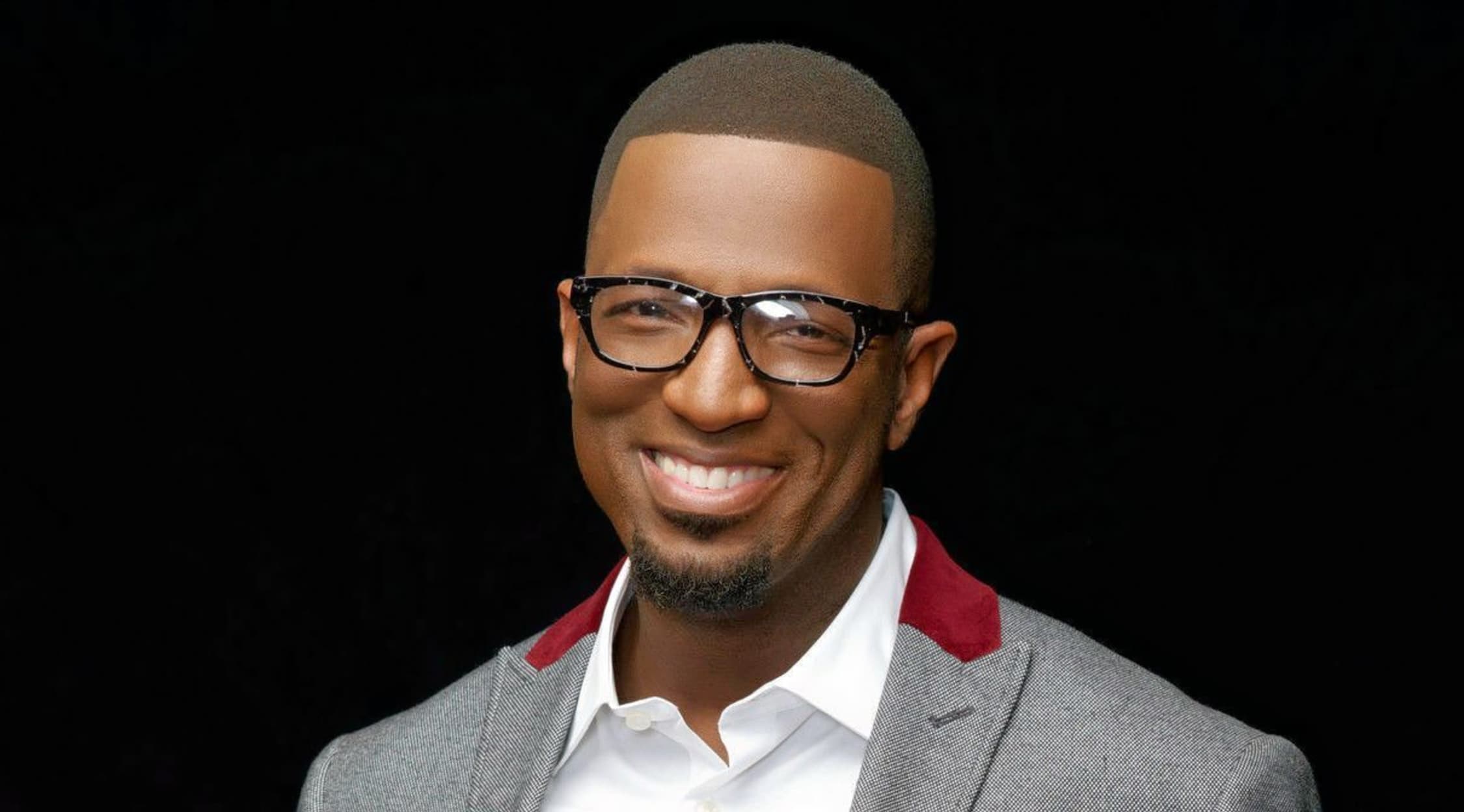 Rovi
Rickey Smiley Tickets
Rickey Smiley Plot
Has it been a long while since you were able to make it out to see a hilarious comedian on the stage? Well if you've been looking for your best bet as far as entertainment is concerned for the weekend, know that you can do no wrong when it comes to heading somewhere with a WiFi connection so that you can check StubHub and see what hilarious performers are going to be gracing the stage near you next. You'll have plenty of options to choose from as far as the many shows available to you are concerned, but if you're serious about seeing a comic perform that's sure to have you on the edge of your seat, make sure you pick up your tickets early to watch Rickey Smiley work his magic on the stage! Getting his start on BET'S Comic View and Def Jam Comedy, Rickey Smiley has continued to impress and amaze fans in the comedy world with his in-your-face attitude and willingness to say what's on his mind. His popularity only grew with the success of his syndicated radio show, The Rickey Smiley Morning Hour, where he often makes prank phone calls to whoever tickles his fancy that day. Though fans love his performances in various films, Rickey Smiley's true talent lies on the stage when he's delivering his jokes. If you were hoping to have a great time out at the theater this weekend, then know there's no better way to enjoy yourself than by heading out to see Rickey Smiley on the stage today!
Rickey Smiley Schedule
For those comedy fans out there with high hopes of heading out this weekend to catch a performance by Rickey Smiley when this hilarious comedian takes to the stage at the Ryman Auditorium in beautiful Nashville, Tennessee, or when he heads next to perform at the Macon City Auditorium in Macon, Georgia, make sure that you secure your tickets early to attend this show or you might be out of luck when it comes to hearing the hilarious jokes that Rickey Smiley has prepared for you! There are bound to be plenty of fans of his that turn up at the box office looking for tickets, so if you don't want the seats you're after to sell out, make sure you get your tickets early through StubHub while you still have the chance!
Rickey Smiley Cast
Not every comedian has the opportunity to hobknob with some of the biggest figures in the entertainment industry, but Rickey Smiley's talents have afforded him plenty of chances to appear alongside such greats as Ice Cube, Mike Epps, John Witherspoon, Don D.C. Curry, Anna Maria Horsford, Clifton Powell, K.D. Aubert, Bebe Drake, Katt Williams, Terry Crews, Maz Jobrani, Reggie Gaskins, Joel McKinnon Miller, Brian Stepanek, Patrick McKnight, Dane Hereford, Chip Joslin, Marco Antonio Rodriguez, Benjamin Dane, Parisa Fakhri, Anthony Johnson, Natalie Desselle, Vikas Adam, Mark Hanson, Noree Victoria, Roz Ryan, J. Anthony Brown, Gabriel Burgess, Ajiona Alexus, Ray J, Bert Belasco, Joyful Drake, Nadine Ellis, RonReaco Lee, Kyla Pratt, La La Anthony, Onira Tares, Naima Carter Russell, Larry Rhem, and more! Though he's perfectly comfortable appearing as a side character in the many movies he's had the chance to perform in, Rickey Smiley's true talents shine when he's on the stage delivering his next comedy set. If you're looking for a reason to head out to a show this weekend, know that Rickey Smiley is reason enough to head to StubHub and pick up your tickets to see this figure. Give yourself a great night out this weekend by going to see Rickey Smiley when he drops his next comedy set on a stage near you!
Rickey Smiley Author
It isn't every day that you have the opportunity to leave behind all of the stresses left over from work and head out to enjoy yourself by seeing a popular figure on the stage. But if you have the time to yourself this weekend to let loose and see a fun production, know that StubHub is your best bet for a great evening out! Getting you access to the hottest upcoming concerts, stage shows, and sporting events in your area, if you're looking to get access to a hilarious comedy performance by a figure like Rickey Smiley when he performs next on a stage near you, know that there's no better option than heading to StubHub! Once in a while a figure comes along in the comedy world to turn things on its head, and Rickey Smiley is definitely one of those figures! With the popularity of his films such as Friday After Next putting him on the map as a bankable star and hilarious performer, it's easy to see why this figure has grown to have so many different fans flock to his every performance. In fact, some find it difficult to get into the shows that Rickey Smiley is putting on due to the long line at the box office where fans of his are vying for tickets as quickly as they can. You don't need to be a huge fan of Rickey Smiley's to understand that this figure is one of the funniest comedians bringing his sets to the stage today, so even if you've never seen this figure on the stage, you'll quickly learn that a fun night out at a comedy show can't get any better than seeing Rickey Smiley perform on the stage. If you were hoping to get plenty of laughs in this weekend to remove some of the stress from your shoulders, make sure that you head out early enough to StubHub to pick up your tickets so you can enjoy Rickey Smiley when he brings his jokes to a stage near you!
Rickey Smiley Trivia
Q: Where was popular stand up comic, television host, and actor Rickey Smiley born?A: Popular stand up comic, television host, and actor Rickey Smiley was born in Birmingham, Alabama.
Q: What television show did Rickey Smiley feature on as his first major role?A: The television show that Rickey Smiley was featured on as his first major role was 2001's The Way We Do It.
Back to Top
Epic events and incredible deals straight to your inbox.