Looking for

Red Fang

outside the UK?




Check out one of our international sites.

Take me there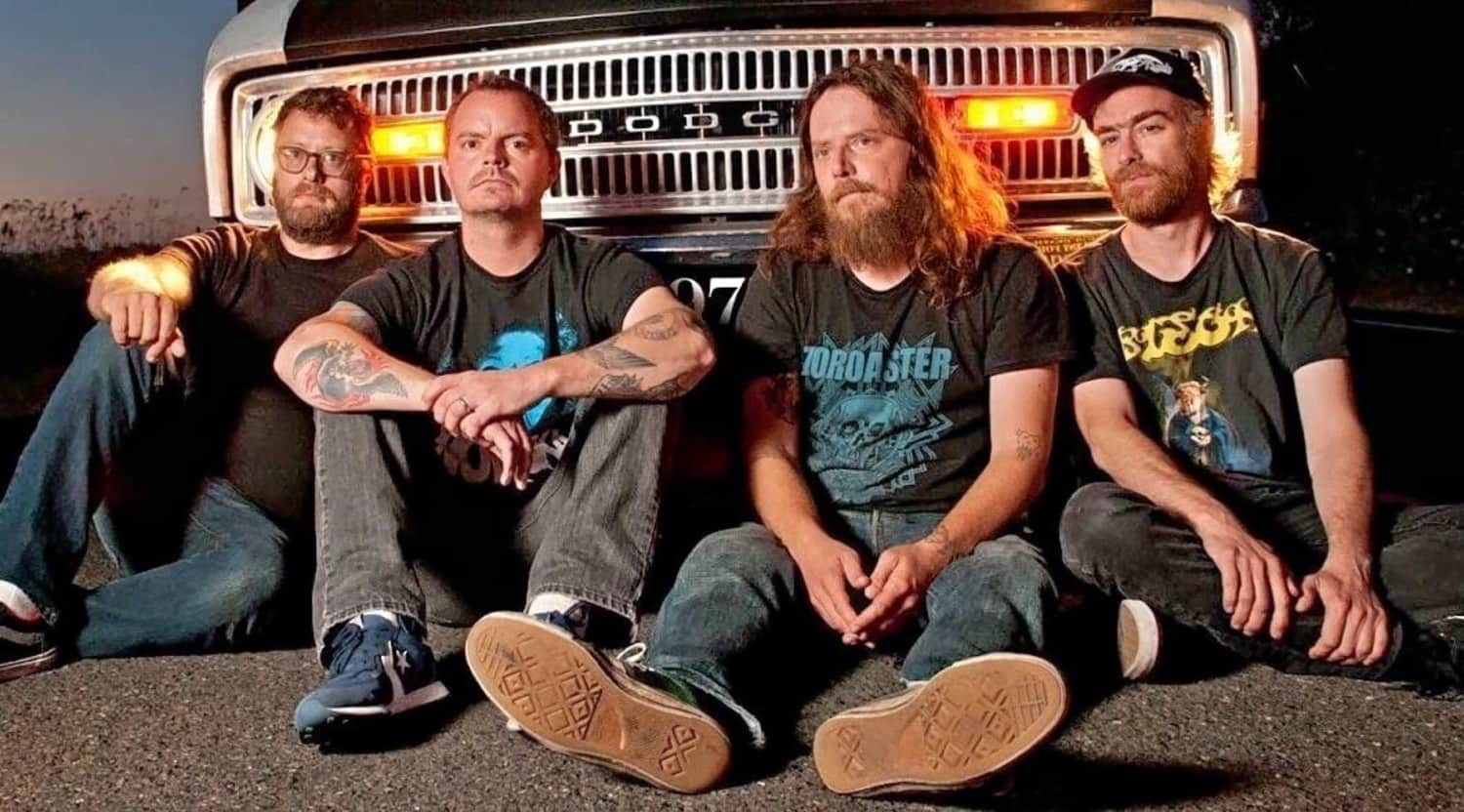 Rovi
Red Fang Tickets
Red Fang tickets
The Northwest United States has birthed many bands, but Red Fang emerged amidst the introspective alt-rockers as a heavy metal beacon to the world. Their kooky sense of lyrical humour combined with full-on hardcore riffs makes them one of those rare metal gems that doesn't take itself too seriously. Red Fang has proven time and again that heavy metal music can still be purely enjoyable, as they seek to bring sheer self-indulgent charm back to the world of metal.
The History of Red Fang

Red Fang was formed in 2005 when long-time musicians Bryan Giles, Aaron Beam, David Sullivan and John Sherman began their musical collaboration. Each had been members of other musical projects before they decided to take a new turn. What emerged was Red Fang, a tribute to classic metal with Southern rock influences. Their tunes have also been described as "stoner jams," which is appropriate in some cases as their songs take on a progressive and self-indulgent feel. It's a unique and welcome divergence from the sober and sometimes torturous vein of modern metal.

Red Fang's Breakthrough
Red Fang's second album Murder the Mountains was a collaboration with Decemberist member Chris Funk, a move which helped catapult the band from anonymity into the spotlight. From there the band began to receive praise for their loud and all-around-fun brand of rock 'n' roll. The same year Red Fang appeared at festivals alongside the likes of Megadeth, Godsmack, Disturbd and other hard rock royalty, which gave the band even more visibility and followers. The band also had the freedom to create music videos that showcase the group's sense of humour: destructive, raucous and hilarious musical joyrides that perfectly capture the foursome's attitude toward music and life.

Red Fang's Hit Albums
Red Fang's second album, Murder the Mountains was released in 2011 and became the hit album that took the Portland rockers to national fame. Their fame expanded two years later as their release of Whales and Leeches managed to make U.S. Billboard's Top 200 list, landing at number 66. This success even led to an appearance on the Late Night Show with David Letterman, no small feat for a group whose music is a blend of hardcore, prog-rock, Southern soul and stoner jams.

Show Experience
They may seem like a bunch of crazy backwoodsmen, but the guys from Red Fang have plenty of touring experience. They have had extensive tours throughout the United States and have also played shows all across Europe, Ukraine, Russia and Australia. Their shows can be incredibly intense, featuring light shows, fog and, of course, astonishingly tight guitar riffs and accompanying drum grooves.

Similar Bands on Tour
After you've snagged your Red Fang tickets, don't forget to check out similar groups that you may be interested in, such as Megadeth or Mastodon.
Back to Top
Epic events and incredible deals straight to your inbox.