Looking for Rae Sremmurd outside the UK?
Check out one of our international sites.
Take me there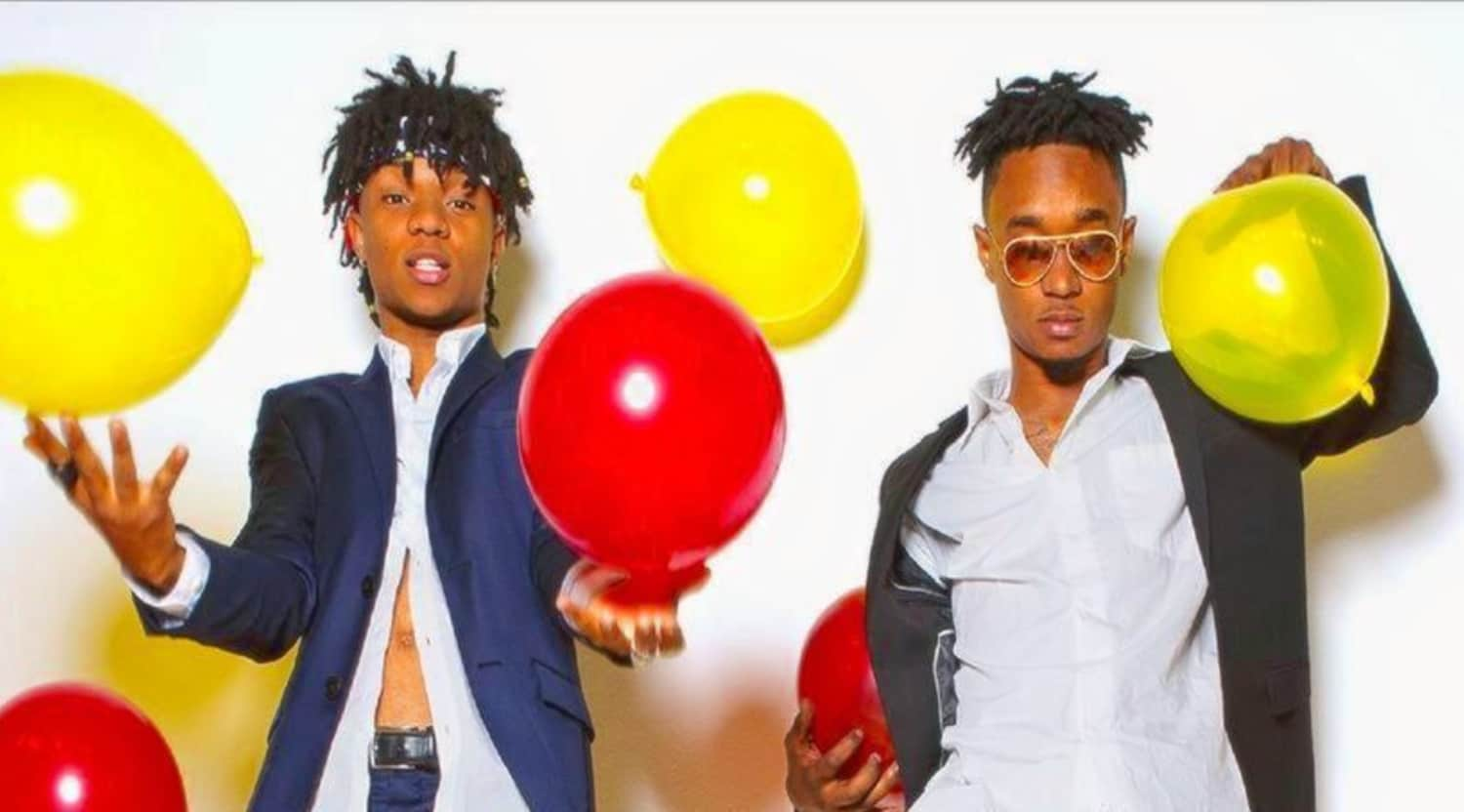 Rovi
Rae Sremmurd Tickets
Rae Sremmurd Tickets
Rae Sremmurd have exploded onto iTunes and into the clubs with a string of hits, including 'No Type' and "No Flex Zone'. Pick up Rae Sremmurd tickets and see the wild, fun future of rap.
Schedule
Rae Sremmurd are embarking on a relentless tour schedule this year. They're one of the headliners at Toronto's massive NXNE festival, and playing the Staples Centre in Los Angeles, before crossing the ocean with Niki Minaj as part of her Pinkprint Tour. Look for Rae Sremmurd tickets for shows across Europe, including Spektrum in Oslo, Le Zenith in Paris, The O2 Arena in London, and many more; followed by even more shows around North America.
Trivia
The strange tongue-twisting name of the band has a pretty simple origin: it's the band's label, Ear Drummers Records, spelt backwards. Rae Sremmurd were the first act signed to the Atlanta-based label. And if you're having trouble pronouncing it, just say "Ray Shrim-mer."
Band/Singer
Swae Lee and Slim Jxmmi, the two members that make up hip-hop duo Rae Sremmurd, are actually brothers Khalif and Aaquil Brown. Jxmmi and Swae were raised in Tulepo, Mississippi, a dusty little town best known as the backwater birthplace of Elvis Presley, and also as the home of the notorious Ida Street housing project, one of the most crime-ridden areas in the state.
The brothers' parents split when they were still young. After that, as they were bounced around between housing projects, they learnt to rely on each other and fend for themselves -- and music became a way to do that. They worked part-time and used all their spare cash to put on shows wherever they could: at parties, in bars, even in abandoned buildings. They soon taught themselves to write, build beats, and record.
Breakthrough
Playing as Dem Outta St8 Boyz, the boys soon gained a local following, which led to their big break: an appearance on 106th & Park, BET's countdown show, during the popular "Wild Out Wednesdays" segment. They appeared twice, the second time earning second place in the competition.
Def Jam and Sony both took an interest, but it was an offer closer to home that caught their eye. Fellow Tulepo artist P-Nazty had been working with superstar producer Mike WiLL Made-It, who had worked with everyone from Jay Z to Kanye West, and was looking for young talent to start a new label. Swae and Jxmmi jumped at the chance. They relocated to Atlanta, Ear Drummers Records was founded, Rae Sremmurd got their name, and recording began.
Hit Albums
With a slick production team behind them and a wild young energy in their rhymes, Rae Sremmurd's very first single, 'No Flex Zone', went platinum in 2014. It hit #36 on the Billboard Hot 100 and was remixed by the likes of Busta Rhymes and Kid Ink. Next came 'No Type', which hit #16, 'Throw Sum Mo', which featured guest rhymes from Niki Minaj and Young Thug, and 'Up Like Trump'.
Their debut album, SremmLife, dropped in early 2015, debuting at #5 on the Billboard 200 Chart. It's a wild journey of an album that once again proves why Atlanta is one of the hottest destinations for hip-hop, from its tipsy rhythms to its down and dirty nasty rhymes.
Show Experience
With a mad string of hits, there is a crazy buzz around Rae Sremmurd shows. Audiences are in for a non-stop set of popular jams delivered with a youthful sense of fun. Brothers Jxmmi and Swae have a clear chemistry on stage, trading rhymes with ease and playfully one-upping each other, daring each other to go bigger, tighter, and harder, which always has audiences on their feet, rapping along.
Back to Top
Epic events and incredible deals straight to your inbox.