Looking for

Poison

outside the UK?




Check out one of our international sites.

Take me there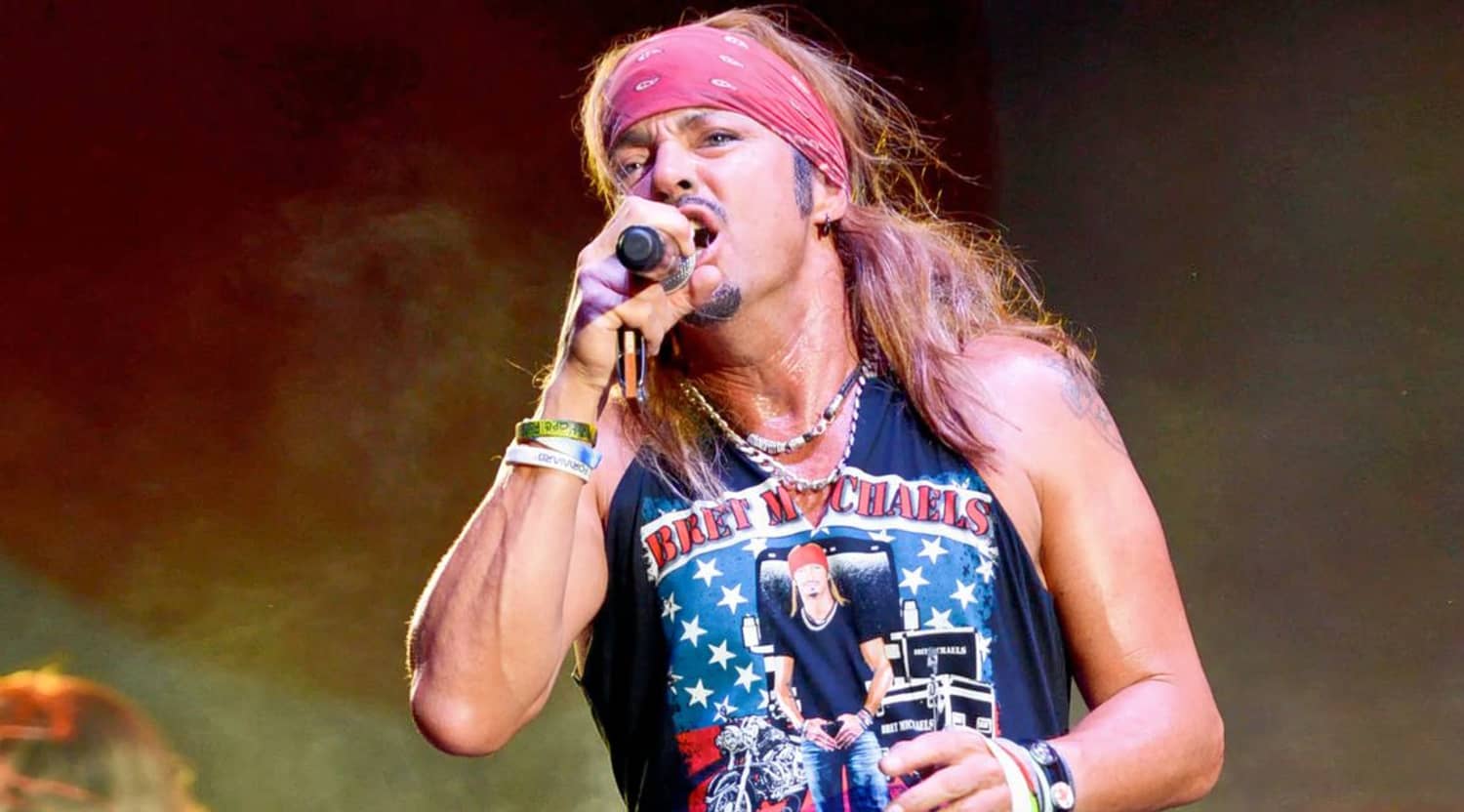 Alamy
Poison Tickets
Poison Tickets
Since its formation in 1983, Poison has built up a reputation as the quintessential "hair metal" band and you can still catch the band performing live in concert. Lead vocalist Bret Michaels, guitarist Matt Smith, drummer Rikki Rockett and bassist Bobby Dall joined forces in Mechanicsburg, Penn. and relocated to Los Angeles after playing cover songs in local bars. Smith was soon replaced on the guitar by C.C. DeVille when the band signed with Enigma Records. Poison's debut album, Look What the Cat Dragged In, was released in 1986 and spawned glam-rock staples "Talk Dirty to Me" and "I Won't Forget You." Poison has been nominated for two American Music Awards, and both Michaels and the band have received multiple Metal Edge Readers' Choice Awards.
Giving Fans Something to Believe In
The members of Poison, formerly known as Paris, initially struggled to find an audience in Los Angeles. The early departure of Smith caused a minor disruption, especially as Michaels and Dall originally didn't get along with DeVille personally, but the shift helped to propel the band into the national consciousness. Look What the Cat Dragged In was followed by Open Up and Say... Ahh! in 1988, and that album's lead single, "Every Rose Has Its Thorn," would go on to become Poison's all-time biggest hit. Poison's third album, Flesh & Blood, sold 7 million copies and inspired the band to embark on a world tour. Several of Poison's live performances have been released in album form, namely Live, Raw & Uncut in 2008. Today, the band continues to make the circuit, sometimes joining forces with other glam-rock veterans like Ratt, Cheap Trick and Def Leppard.
Where can I buy Poison tickets?
Tickets to the latest Poison concerts can be found at StubHub, the world's largest ticket marketplace. With easy online access and a convenient mobile app, all your purchases are protected by the FanProtect guarantee.
What can I expect from a Poison concert?
The band plays for a shorter time than you might expect from a headliner - the sets on their latest tour ran for about 75 minutes total - but they remain in fine form, with DeVille turning in particularly impressive work on the guitar. Fan spirit is enthusiastic and contagious, and Michaels tends to pay special homage to the military during live performances. For example, you can expect a moment of silence at some point during the show.
Who are the current members of Poison?
Though lead guitarist DeVille departed the band for a brief period in the 1990s, he has since returned to the fold. Michaels continues to contribute lead vocals and rhythm guitar with Dall and Rockett on bass and drums, respectively.
What does a Poison setlist look like?
Poison's economical setlist will typically include all the fan favorites, such as "Talk Dirty to Me," "Every Rose Has Its Thorn," "Nothin' But a Good Time" and "Unskinny Bop." Each band member is usually given plenty of time to erupt in an unbroken solo in between songs.
Is Poison coming to a city near me?
Poison concerts are being planned, with additional cities and dates expected to be announced. Poison has one date announced for 2019-it will be playing at the Blue Ocean Music Hall in Salisbury, Mass., on November 22. Michaels has also said that the band will be touring again in 2020.
Is there anything in particular I should wear to a Poison concert?
Some fans like to get into the spirit of the band's early vibe by dressing in acid-washed jeans and bandannas. If you want to go all-out and fix your hair in an extravagant '80s style, you won't be out of place. Wearing band T-shirts is also encouraged.
Back to Top
Epic events and incredible deals straight to your inbox.