Looking for Phil Lesh outside the UK?
Check out one of our international sites.
Take me there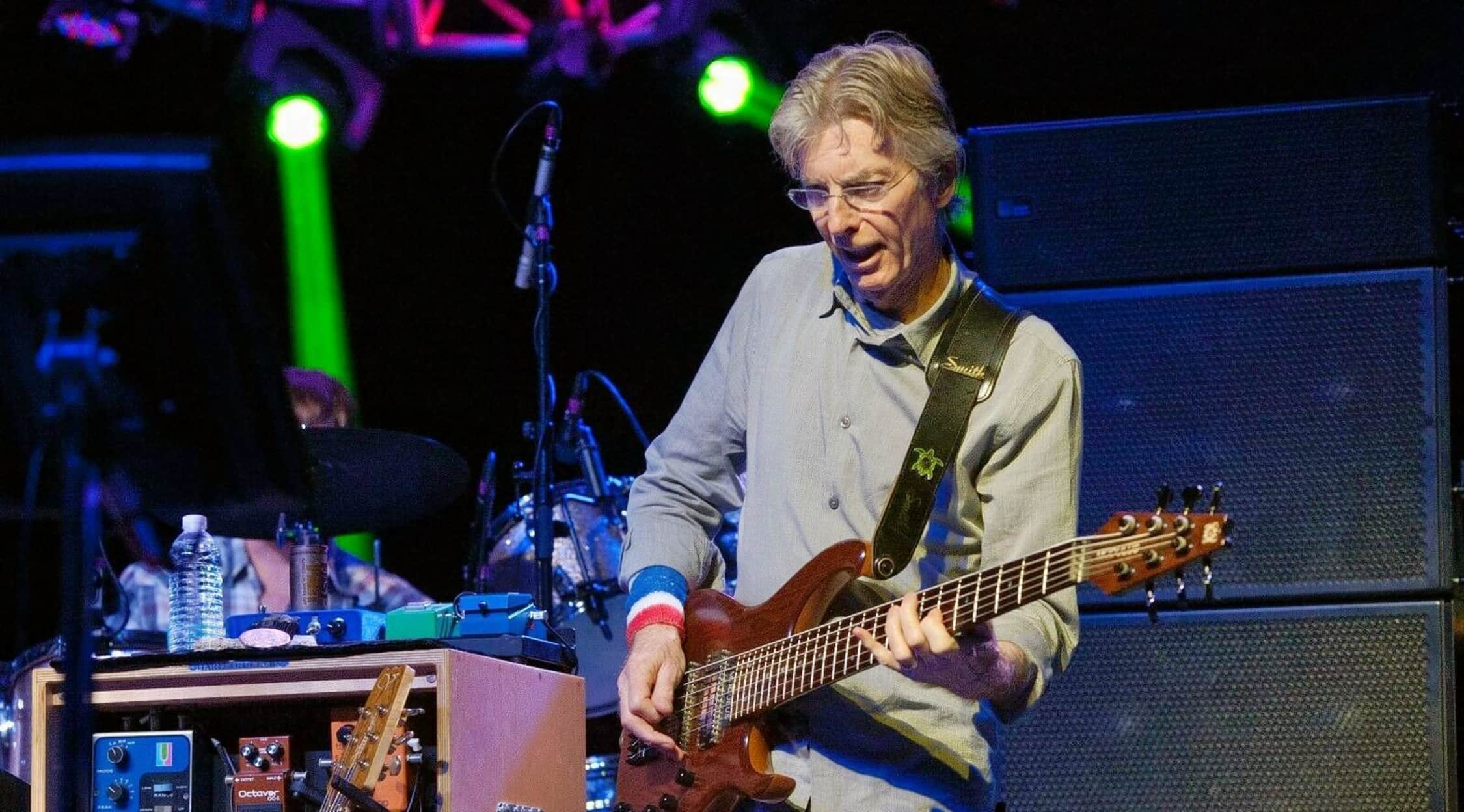 Corbis
Phil Lesh Tickets
Phil Lesh tour dates
When you ask people to name bassists who defined the rock 'n' roll genre, Phil Lesh inevitably ends up on the list. That's something of an ironic development given that you'd never guess his rock bona fides from his personal history. Who would have thought this one-time big band trumpeter would revolutionise the future of popular music? But revolutionise it he has, and anyone who has attended a show on a Phil Lesh tour can testify to the virtuoso musicianship on display.
Phil Lesh's background
Lesh's interest in music manifested itself early in life. His grandmother introduced him to classical composers, and he went on to join a children's orchestral group in Berkeley, California. As a teenager, he bounced between universities, growing increasingly frustrated with their curricula. His tastes began to shift toward jazz and experimental music about the time he met banjo player Jerry Garcia, who at the time helmed country-flavoured band The Warlocks. That group would soon be rebranded as The Grateful Dead, and Lesh would become its bassist, although he had virtually no prior experience with the instrument. Some critics theorise that's why his playing resembles more of that of a lead instrument than its typically rhythmic supporting role.
Phil Lesh's biggest hits
During his time with The Grateful Dead, Lesh would see more than 15 of the band's albums receive RIAA certification, the first being 1969's Aoxomoxoa. They followed it with Live/Dead in the same year. Lesh's interest in improvisational music would inform almost all of The Grateful Dead's performances, during which impromptu jams could stretch into 45-minute-long interludes. He is credited with writing the popular tunes "Box of Rain," "New Potato Caboose" and "Pride of Cucamonga." He didn't confine his talent solely to one act, though. He also appeared in Ned Lagin's Seastones with other members of The Grateful Dead, as well as performers from Jefferson Airplane and The Byrds.
However, Lesh's career took a radical detour when Garcia passed away unexpectedly from heart failure in 1995. After the surviving members of The Grateful Dead decided the band couldn't continue, Lesh went on to work on a number of side acts, including Phil Lesh and Friends, which featured a rotating band including notables such as Ryan Adams, Jackie Greene and Jorma Kaukonen. AllMusic.com called the group's sophomore There and Back Again the "best album yet made by a Grateful Dead spinoff band." He also joined Bob Dylan on tour. In 2005, he tried his hand at writing and published the autobiographical Searching for the Sound: My Life with the Grateful Dead. Former bandmate Bob Weir reunited with Lesh in 2009 to form Furthur, a progressive rock act that performed numerous old singles along with original material.
Similar to Phil Lesh
Holders of Phil Lesh tickets looking for more prog-rock goodness should check out Mike Gordon and Bob Weir.
Back to Top
Epic events and incredible deals straight to your inbox.